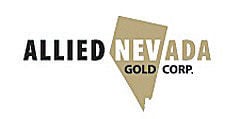 ELKO – A miner who was killed Thursday at Hycroft Mine was identified as David D. Martinez by the U.S. Mine Safety and Health Administration.
The 61-year-old was killed when a water truck ran into the "porta-john" he was occupying, according to the agency's preliminary report.
Martinez was one of two water truck drivers who were parked facing each other, one in each lane with approximately 10 feet between them, the report said. They were working on a solenoid on Martinez's truck's upper water cannon, and when finished they walked around their trucks to ensure that the area was clear for travel.
"The victim went into a nearby porta-john, and the other driver climbed into the cab of his truck and started to drive away. The driver steered his truck to the right, away from the other truck to avoid hitting it as he drove forward and struck the porta-john that the victim was in," MSHA reported.
When contacted by the Free Press about the accident, Allied Nevada's Vice President of Investor Relations and corporate Communication Tracey Thom said,"It is normal to have porta-johns out in the field with controls in place, which was the case here. These porta-johns have been in this location for many years with the same control (berms) in place."
Mining operations were suspended after the accident Thursday and resumed Saturday, Thom said.
Hycroft is about 54 miles west of Winnemucca. Owner Allied Nevada Gold Corp. filed for chapter 11 bankruptcy protection in March.
No further information was available from MSHA or the company.
This is the second fatality this year in Nevada.
The first was Jan. 11 at Newmont Mining Corp.'s Leeville Underground Mine. A contractor, Brian L. Holmes, 53, was working for Cementation USA Inc. He died after an accident while traveling on a skip in a ventilation shaft.
Be the first to know
Get local news delivered to your inbox!