PORT-AU-PRINCE, Haiti (AP) — Wails filled a church in Haiti's capital on Tuesday during funeral services for five people killed in anti-govern…
DENVER (AP) — Marie Greenwood, a pioneering Denver teacher who devoted decades to fighting segregation in city institutions, has died. She was 106.
HARTLAND, Wis. (AP) — A Wisconsin girl with an inoperable brain tumor who received tens of thousands of pictures of her favorite animal from s…
PHNOM PENH, Cambodia (AP) — Princess Norodom Buppha Devi, eldest daughter of Cambodia's late King Norodom Sihanouk and a famed dancer, died Mo…
U.S. bobsledder Steven Holcomb is getting one last victory celebration.
HOMESTEAD, Fla. (AP) — Denny Hamlin's championship run was foiled by the tale of the tape.
LONDON (AP) — British photographer Terry O'Neill, whose images captured London's Swinging '60s and who created iconic portraits of Elton John,…
PITTSBURGH (AP) — Vera Clemente, the widow of Hall of Fame outfielder Roberto Clemente and a goodwill ambassador for Major League Baseball, ha…
CONCORD, N.H. (AP) — The last remaining survivor of the Hindenburg disaster, who suffered severe burns to his face, arms and legs before his m…
HOMESTEAD, Fla. (AP) — Joe Gibbs keeps mementos of his late son on his office desk. There's a photo of a little girl who could barely walk but…
SAN DIEGO (AP) — Jean Rivier, a chemist who led groundbreaking research on stress and helped discover drugs that treated endometriosis and pro…
DES MOINES, Iowa (AP) — Mark Cady, the soft-spoken chief justice of the Iowa Supreme Court who wrote key decisions on gay marriage and abortio…
PRAGUE (AP) — Vojtech Jasny, a filmmaker who belonged to the new wave of Czechoslovak cinema in the 1960s, has died. He was 93.
CLEVELAND (AP) — Harrison Dillard, the former Buffalo Soldier and only Olympic runner to win gold medals in both the sprints and high hurdles,…
MEXICO CITY (AP) — Jorge Vergara, the longtime owner of Mexico's storied Chivas soccer team, died on Friday. He was 64.
WARSAW, Poland (AP) — Juliusz Paetz, the former Roman Catholic archbishop of Poznan in Poland who was banned from active service after allegat…
ZAGREB, Croatia (AP) — Branko Lustig, an Oscar-winning Croatian film producer and Holocaust survivor, died Thursday. He was 87.
ST. PAUL, Minn. (AP) — The life of Rebecca Veeck, daughter of St. Paul Saints owner and president Mike Veeck, will be celebrated next month in…
BRUSSELS (AP) — Raymond Poulidor, the "eternal runner-up" whose repeated failure to win the Tour de France helped him conquer French hearts an…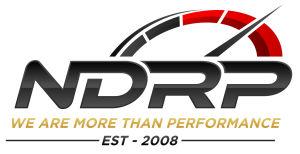 Neff's Diesel Repair & Performance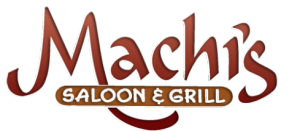 WORCESTER, Mass. (AP) — A Massachusetts fire lieutenant scheduled to leave on a Disney vacation with his family after his shift ended died ear…
GREEN BAY, Wis. (AP) — Zeke Bratkowski, the quarterback who backed up Bart Starr during the Green Bay Packers' 1960s dynasty, has died at his …
NEW YORK (AP) — Ben Olan, a sports writer and editor at The Associated Press for more than 50 years who was honored by the NHL Hall of Fame, h…
DETROIT (AP) — Former Michigan State star and Detroit Lions receiver Charles Rogers has died at the age of 38.
NEW YORK (AP) — It didn't count in the standings, but the most shocking game of the opening week of women's basketball was No. 1 Oregon stunni…
LONDON (AP) — Photographer Robert Freeman, who helped define the image of The Beatles with some of the band's best-known album covers, has die…