NORRISTOWN, Pa. (AP) — A man who shot five people inside a Pennsylvania Walmart last year has been convicted of attempted murder.
TUALATIN, Ore. (AP) — Authorities say Henry Thomas, the actor who starred as a child in "E.T. the Extra Terrestrial," has been arrested for dr…
COLUMBIA, Mo. (AP) — Court records say a suspect in the killing of a 13-year-old boy shot the victim while playing with guns in a mid-Missouri home.
WASHINGTON (AP) — A congressional hearing on election security broke Tuesday along stark political lines, highlighting the difficulties in get…
SANTA ROSA, Calif. (AP) — A shooting at a high school in Northern California injured one person Tuesday and set off a search for the suspect, …
WASHINGTON (AP) — President Donald Trump triggered outrage Tuesday by comparing the Democrat-led impeachment inquiry to a lynching, assigning …
WASHINGTON (AP) — The Trump administration says it is allowing Chevron to continue operating in Venezuela at least until Jan. 22, despite sanc…
BURKE, Va. (AP) — Police say a man in northern Virginia shot and killed his mother and nephew before killing himself in a domestic standoff th…
NEW YORK (AP) — The city of New York and the state of California sued the U.S. Postal Service Tuesday to stop tens of thousands of cigarette p…
WASHINGTON (AP) — Barbara Myers started work as an apprentice electrician in 1995, and over the years she learned to shoot back sexual banter …
INDIANAPOLIS (AP) — Indiana's attorney general seemed intoxicated as he made his way around a bar the night he is accused of groping a state l…
SANTA FE, N.M. (AP) — Arts adventure and entertainment company Meow Wolf says it has surpassed hiring goals outlined in a $1.1 million economi…
HARTFORD, Conn. (AP) — A Connecticut woman originally from Honduras says in a lawsuit she was repeatedly sexually assaulted by a U.S. Immigrat…
Indian Island off the coast of Northern California was the site of a massacre, a place that was contaminated by a shipyard and flush with inva…
WASHINGTON (AP) — The ozone hole near the south pole this year is the smallest since it was discovered, but it is more due to freakish Antarct…
LAS VEGAS (AP) — Cristiano Ronaldo's lawyers are asking a U.S. judge to dismiss a Nevada woman's lawsuit alleging the soccer star raped her in…
SANTA ROSA, Calif. (AP) — Police say shooting at California high school injures 1 but that there's no active shooter; suspect being sought.
WASHINGTON (AP) — Senate Majority Leader Mitch McConnell has introduced a resolution denouncing Turkey's invasion of northern Syria and proddi…
OXFORD, Maine (AP) — Retired Air Force Gen. Jonathan Treacy is withdrawing his bid to try to unseat Republican U.S. Sen. Susan Collins.
ATLANTA (AP) — A historian's quest for the truth about a gruesome lynching of two black couples has a U.S. appeals court considering whether f…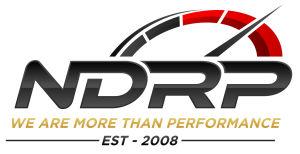 Neff's Diesel Repair & Performance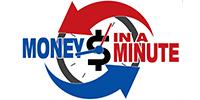 SPRING HILL, Tenn. (AP) — A striking autoworker in Tennessee has died when a vehicle hit him along a picket line outside a General Motors plant.
MINNEAPOLIS (AP) — Rep. Ilhan Omar has condemned a Republican state senator from North Dakota who posted a long-debunked photo on his Facebook…
WASHINGTON (AP) — Former U.S. Ambassador William Taylor, a diplomat who has sharply questioned President Donald Trump's policy on Ukraine, has…
WASHINGTON (AP) — Consumers will have more health insurance choices next year under the much-debated Obama health care law and premiums will d…
NEW YORK (AP) — Ms. Minaj wants you to know she's now officially Mrs. Petty.
STORRS, Conn. (AP) — Two University of Connecticut students have been charged with shouting a racial slur outside a campus apartment complex i…
BALTIMORE (AP) — Baltimore officials are expected to decide Wednesday whether to pay $40,000 to an unarmed man who was shot by a police office…