LOS ANGELES (AP) — A police officer was hurt in a shooting at a Los Angeles police station late Saturday, and a suspect is in custody, police said.
YEREVAN, Armenia (AP) — Fighting between Armenia and Azerbaijan broke out Sunday around the separatist region of Nagorno-Karabakh and the Arme…
PORTLAND (AP) — Law enforcement declared an unlawful assembly late Saturday, forcing protesters from downtown Portland, Oregon, and making sev…
LAKE BUENA VISTA, Fla. (AP) — LeBron James wore out the path to the NBA Finals in the Eastern Conference, making annual trips out of Miami and…
NEW DELHI — India has registered 88,600 new confirmed coronavirus cases in the past 24 hours in a declining trend with recoveries exceeding da…
Judge Amy Coney Barrett, President Donald Trump's nominee for the Supreme Court, has been on the 7th U.S. Circuit Court of Appeals since 2017.
Some notable quotes from Supreme Court nominee Amy Coney Barrett, a former Notre Dame law professor and current judge on the Chicago-based 7th…
LOUISVILLE, Ky. (AP) — A diverse crowd of hundreds marched in Louisville's streets chanting "Black Lives Matter" on Saturday night, the fourth…
WASHINGTON (AP) — President Donald Trump has chosen Judge Amy Coney Barrett to replace the late Ruth Bader Ginsburg, sending the nomination to…
WASHINGTON (AP) — President Donald Trump has nominated Judge Amy Coney Barrett to the Supreme Court, capping a dramatic reshaping of the feder…
WASHINGTON (AP) — Four years ago, Amy Coney Barrett was a little-known law professor in Indiana. Within weeks, she is likely to be the newest …
LAKE BUENA VISTA, Fla. (AP) — Los Angeles Lakers advance to NBA Finals, beating Denver Nuggets 117-107 in Game 5.
WASHINGTON (AP) — The Latest on the nomination of Amy Coney Barrett to the U.S. Supreme Court (all times local):
RALEIGH, N.C. (AP) — President Donald Trump's campaign committee and the Republican National Committee sued Saturday to block North Carolina e…
YORBA LINDA, Calif. (AP) — Two people were struck by a car and injured Saturday during a Southern California demonstration involving members o…
LONG BEACH, Calif. — All California State University, Long Beach, students who live on campus have been placed in quarantine after five studen…
WASHINGTON (AP) — President Donald Trump nominated Judge Amy Coney Barrett to the Supreme Court on Saturday, capping a dramatic reshaping of t…
PORTLAND, Ore. (AP) — Police say a right-wing rally and counter-protests in Portland, Oregon, have largely dispersed without serious violence …
SACRAMENTO, Calif. (AP) — Gov. Gavin Newsom signed a law on Saturday requiring California to house transgender inmates in prisons based on the…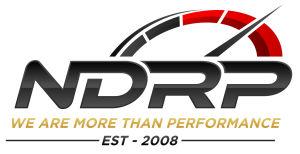 Neff's Diesel Repair & Performance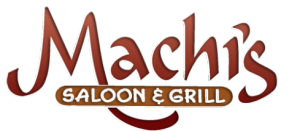 Colleges should let students of color choose their own roommates to make a more supportive environment, says a researcher who looked at studen…
ALBANY, N.Y. (AP) — More than 1,000 New Yorkers tested positive for COVID-19 in a single day, marking the first time since June 5 the state ha…
JERUSALEM (AP) — Thousands of Israelis gathered outside the official residence of Prime Minister Benjamin Netanyahu on Saturday night to deman…
WATERLOO, Iowa (AP) — Gunfire erupted early Saturday at a gathering of motorcycle clubs in Iowa, killing one person and wounding seven others,…
WASHINGTON (AP) — President Donald Trump and his Democratic challenger, Joe Biden, are set to meet on Tuesday for their first debate, a highly…
CHICAGO (AP) — Although Amy Coney Barrett is the president's choice to replace Justice Ruth Bader Ginsburg, she is more aptly described as hei…
Find out more about federal Judge Amy Coney Barrett, her legal history, and what comes next on the path toward confirmation as the third justi…