WASHINGTON (AP) — President Joe Biden's popularity has slumped after a slew of challenges in recent weeks at home and abroad for the leader who pledged to bring the country together and restore competence in government, according to a new poll by The Associated Press-NORC Center for Public Affairs Research.
Fifty percent now say they approve of Biden, while 49% disapprove. Fifty-four percent approved in August, and 59% did in July. The results come as Americans process the harried and deadly evacuation from Afghanistan, mounted border patrol agents charging at Haitian refugees, the unshakable threat of the coronavirus with its delta variant and the legislative drama of Biden trying to negotiate his economic, infrastructure and tax policies through Congress.
Since July, Biden's approval rating has dipped slightly among Democrats (from 92% to 85%) and among independents who don't lean toward either party (from 62% to 38%). Just 11% of Republicans approve of the president, which is similar to July.
Approval also dipped somewhat among both white Americans (49% to 42%) and Black Americans (86% to 64%).
In follow-up interviews, some of those who had mixed feelings about Biden's performance still saw him as preferable to former President Donald Trump. They said that Biden was dealing with a pandemic that began under the former president, an Afghanistan withdrawal negotiated on Trump's behalf and an economy that tilted in favor of corporations and the wealthy because of Trump's tax cuts.
"Trump had a lot to do with what's going on now," said Acarla Strickland, 41, a health care worker from Atlanta who voted for Biden yet now feels lukewarm about him.
Biden's struggles could impact the 2022 midterms. See our list of Senate seats most likely to flip at the end of this story.
As a mother of four, Strickland said she has benefited from the monthly child tax credit payments that are flowing as part of Biden's $1.9 trillion coronavirus relief package. But she feels the government needs to do more to help Americans. Strickland said she borrowed $66,000 to get a master's degree and fears the debt will never be repaid.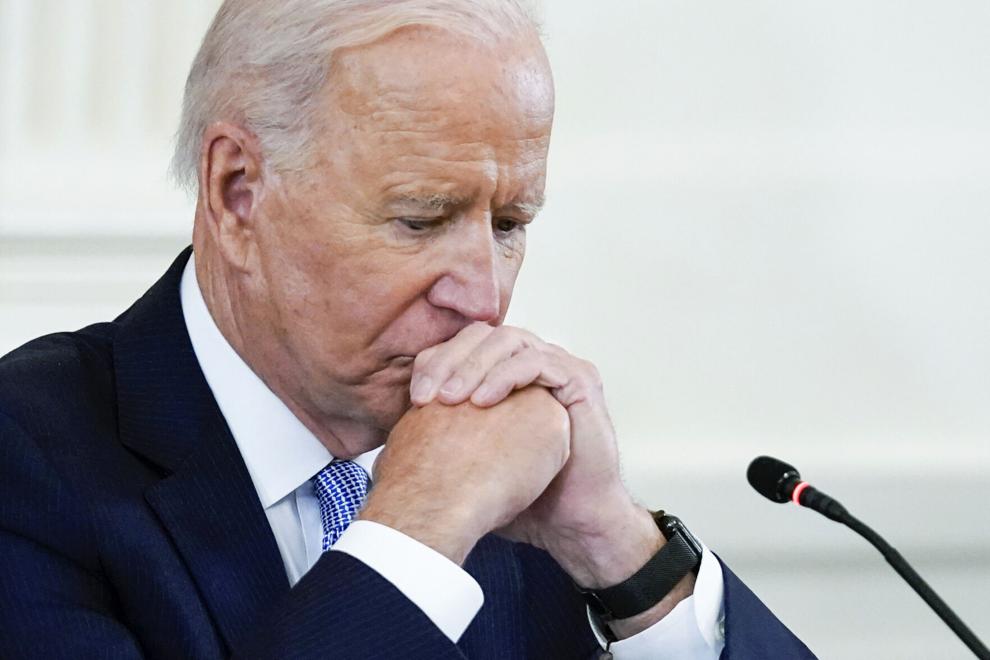 Just 34% of Americans say the country is headed in the right direction, down from about half who said that through the first months of Biden's presidency. Trump supporters such as Larry Schuth feel as though Biden is damaging the nation by seeking to enlarge government and mismanaging the southern border. The Hilton, New York, resident added that he would like to travel to Canada but can't because of COVID-19 restrictions.
"If he had a plan to destroy this country and divide this country, I don't know how you could carry it out any better," said Schuth, 81. "We're spending way too much money. We're planning on spending even more. We don't have a southern border."
The poll shows that 47% of Americans approve of how Biden is handling the economy, down from a high of 60% in March but similar to where it stood in August.
The initial burst of optimism from Biden's rescue package has been met with the hard realities of employers struggling to find workers and higher-than-expected inflation as supply chain issues have made it harder to find automobiles, household appliances and other goods. The rise of the delta variant and reluctance by some Americans to get vaccinated also slowed hiring in August.
Roni Klass, a tutor in her 70s living in Miami, said she was glad to vote Trump out, but she's worried about inflation given her dependence on Social Security and wages that have yet to rise.
"When I go to the grocery store, the prices have really shot up," she said. "My money coming in is not keeping up with the money that I have to spend going out, and I have to cut back as much as I can."
The poll finds 57% approve of Biden's handling of the coronavirus pandemic. That number is similar to August but remains significantly below where it stood as recently as July, when 66% approved. Still, it remains Biden's strongest issue in the poll. Close to 9 in 10 Democrats approve of Biden's handling of the pandemic, compared with about 2 in 10 Republicans. In July, about 3 in 10 Republicans said they approved.
More also approve than disapprove of Biden's decision to require that most U.S. workers be vaccinated or face regular testing, 51% to 34%, with 14% saying they neither approve nor disapprove. About 8 in 10 Democrats approve; roughly 6 in 10 of Republicans disapprove.
Biden struggles on several issues related to foreign policy. Forty-three percent say they approve of his handling of foreign policy overall, and only 34% approve of his handling of the situation in Afghanistan. Even among Democrats, only 54% say they approve of Biden's handling of Afghanistan. Just 10% of Republicans say the same.
At the same time, Americans are slightly more likely to approve than disapprove of the decision to remove the last remaining U.S. troops from Afghanistan at the end of August, with 45% saying they approve of that decision and 39% saying they disapprove. About two-thirds of Democrats approve of the decision to withdraw troops, compared with about a quarter of Republicans. Roughly two-thirds of Republicans disapprove.
Forty-six percent of Americans approve of Biden's handling of national security, while 52% disapprove.
The poll was conducted just after tensions emerged with France over a submarine deal with Australia, but it finds 50% approve of how Biden is handling relationships with allies — similar to his approval rating overall.
Just 35% of Americans approve of Biden's handling of immigration, down from 43% in April, when it was already one of Biden's worst issues. Immigration is a relative low point for Biden within his own party with 60% of Democrats saying they approve, along with 6% of Republicans.
The president has committed himself toward humane immigration policies, yet the persistent border-crossings and flow of refugees from Haiti and Afghanistan has led to challenging debates and troubling images. Immigration poses a challenge because voters are divided over whether to welcome more foreigners or focus the government more on the needs of existing citizens.
"There isn't enough money to take care of our own, why do we have to take care of some other country?" said Anthony Beard, 48, a chef from Lansing, Michigan.
The AP-NORC poll of 1,099 adults was conducted Sept. 23-27 using a sample drawn from NORC's probability-based AmeriSpeak Panel, which is designed to be representative of the U.S. population. The margin of sampling error for all respondents is plus or minus 4.2 percentage points.
The 10 Senate seats most likely to flip in 2022
1. Pennsylvania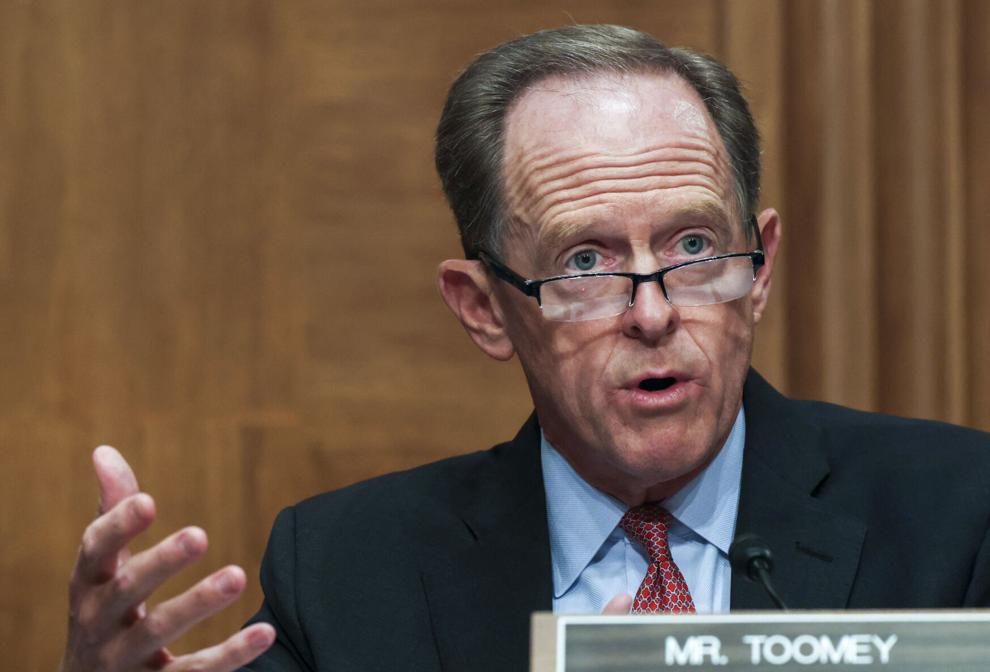 2. Georgia
3. Wisconsin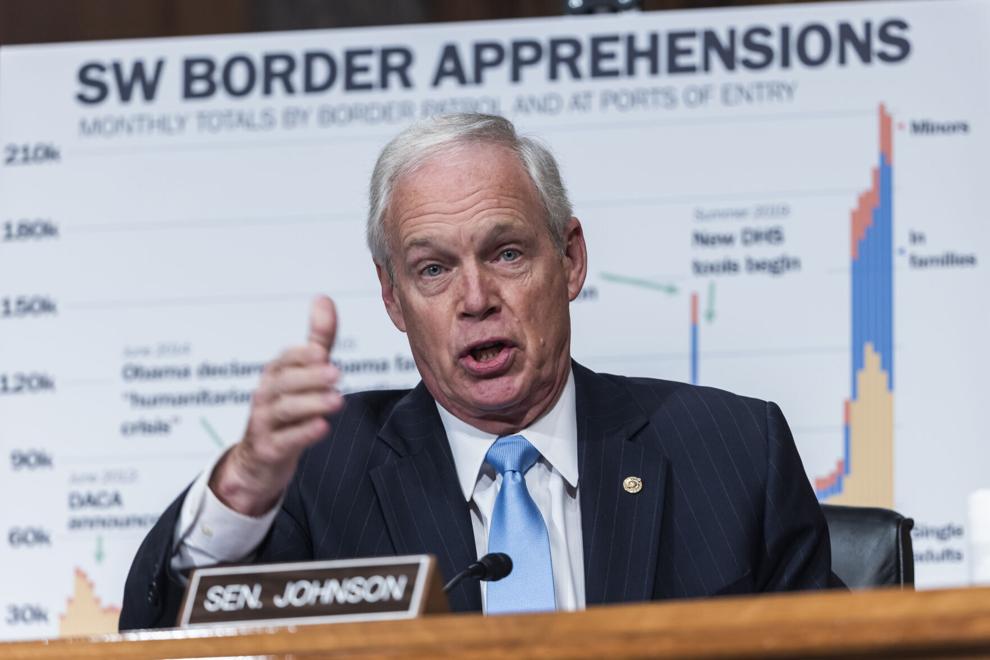 4. Arizona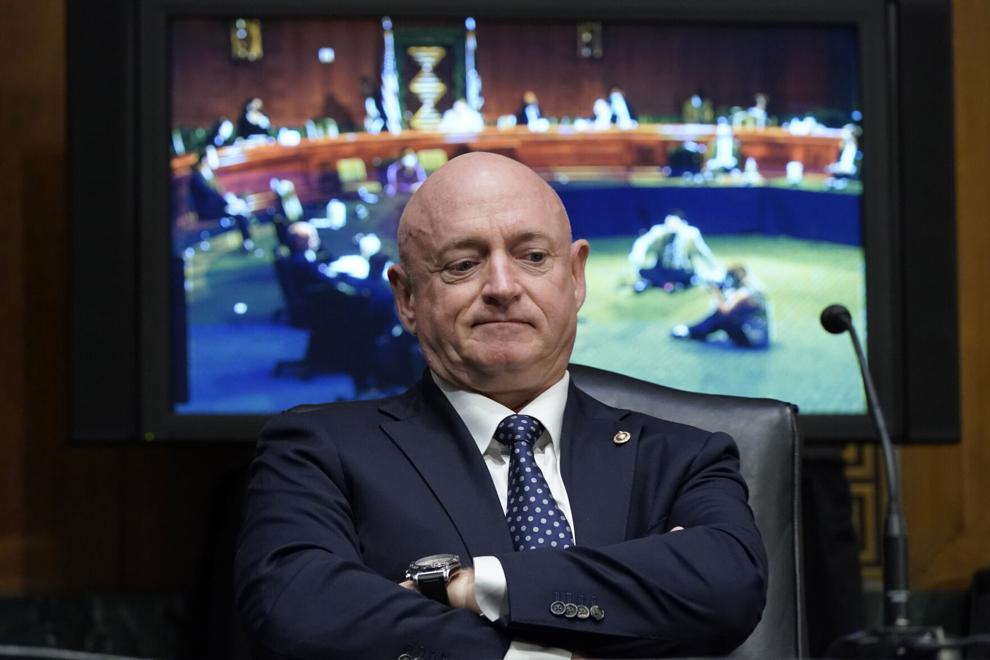 5. North Carolina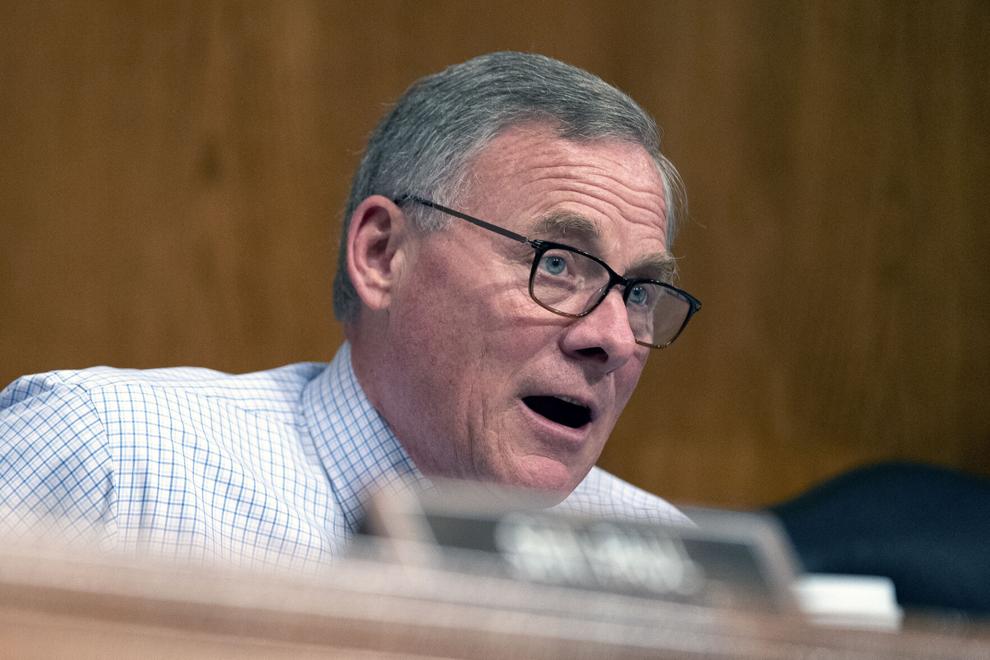 6. New Hampshire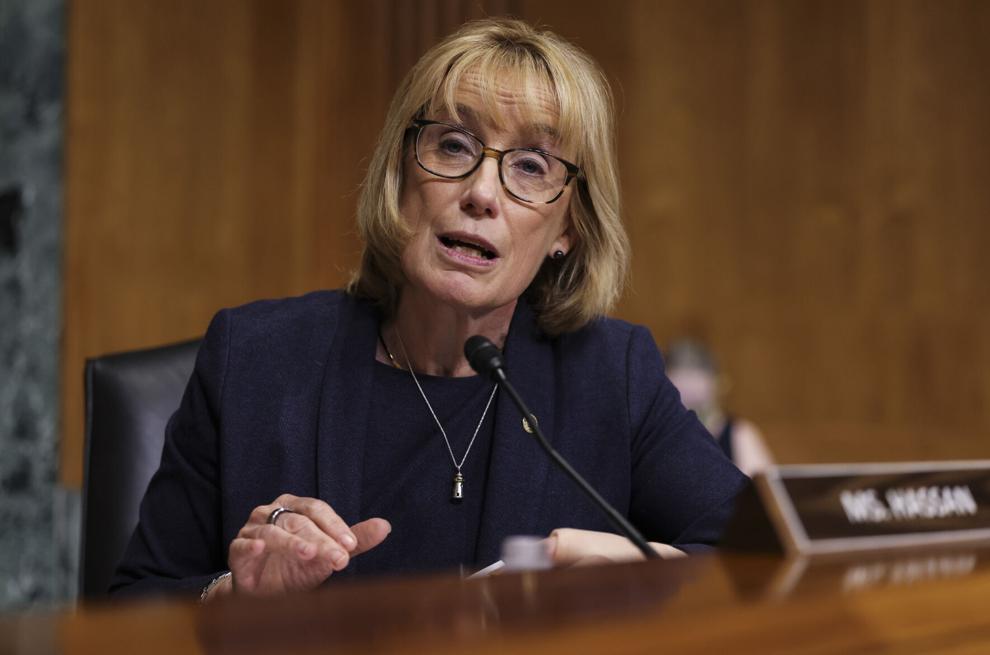 7. Nevada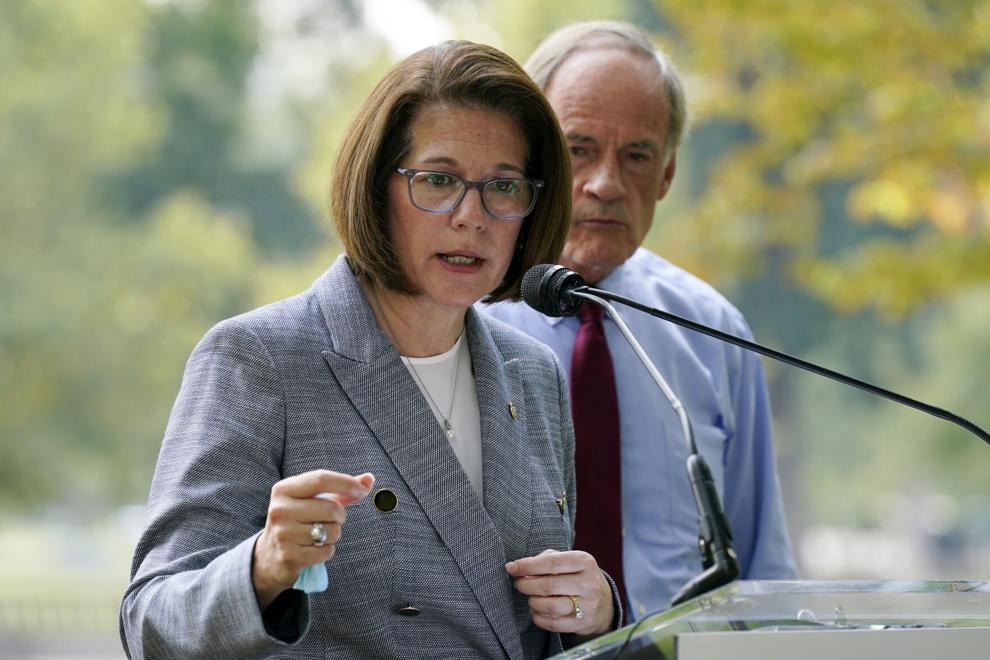 8. Florida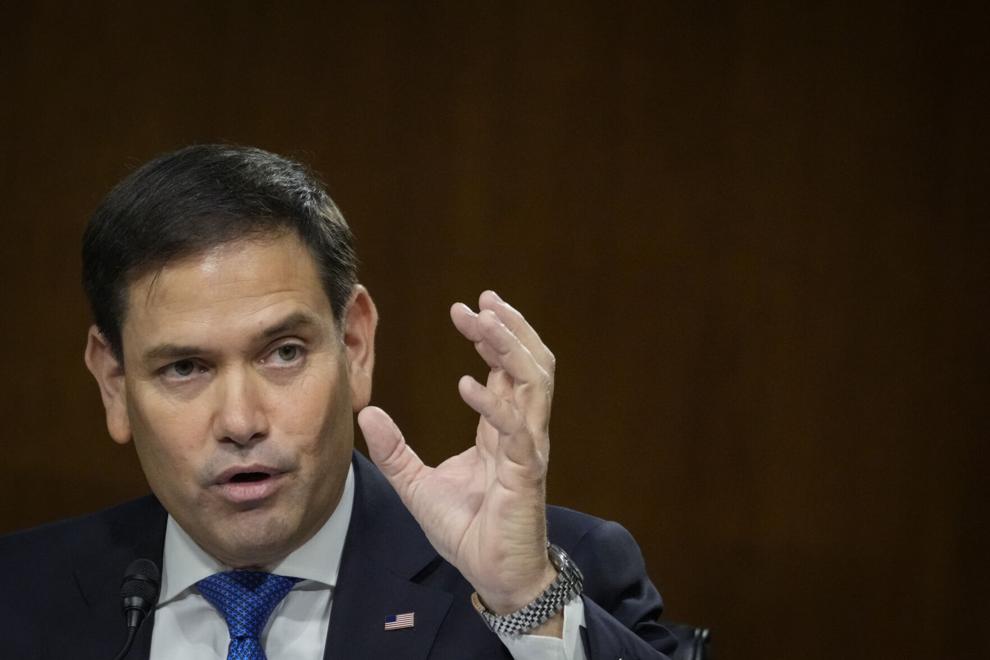 9. Ohio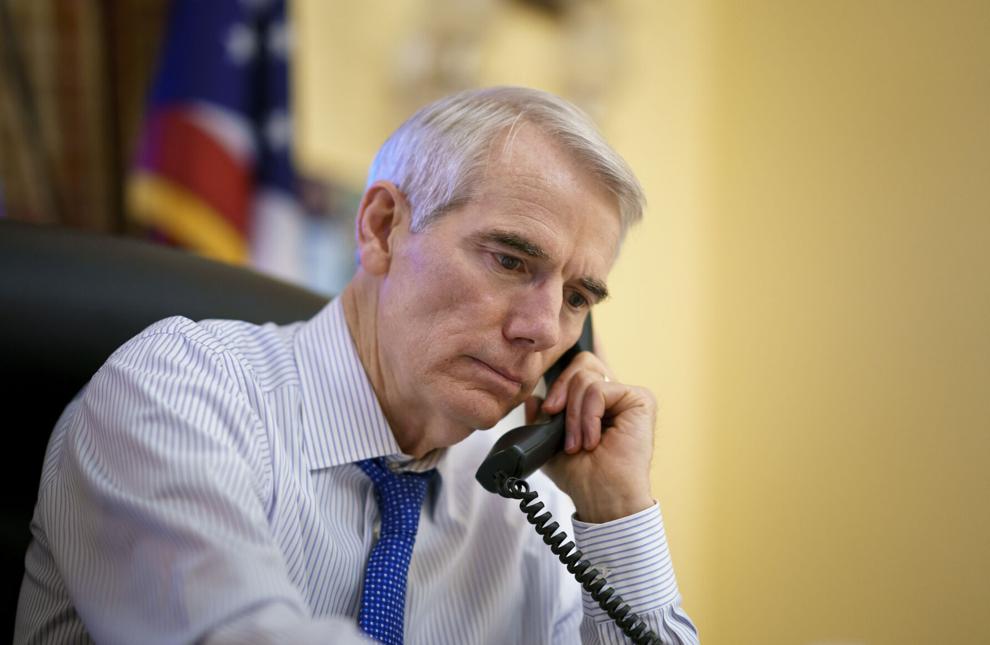 10. Missouri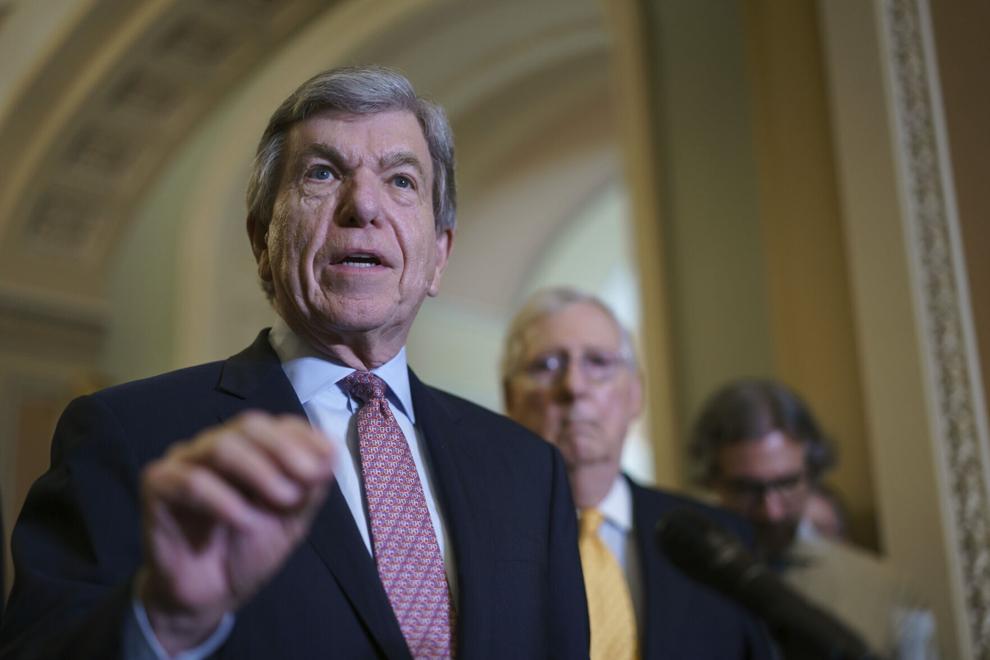 Interactive: 10 Senate seats most likely to flip
An analysis: The 10 seats most likely to flip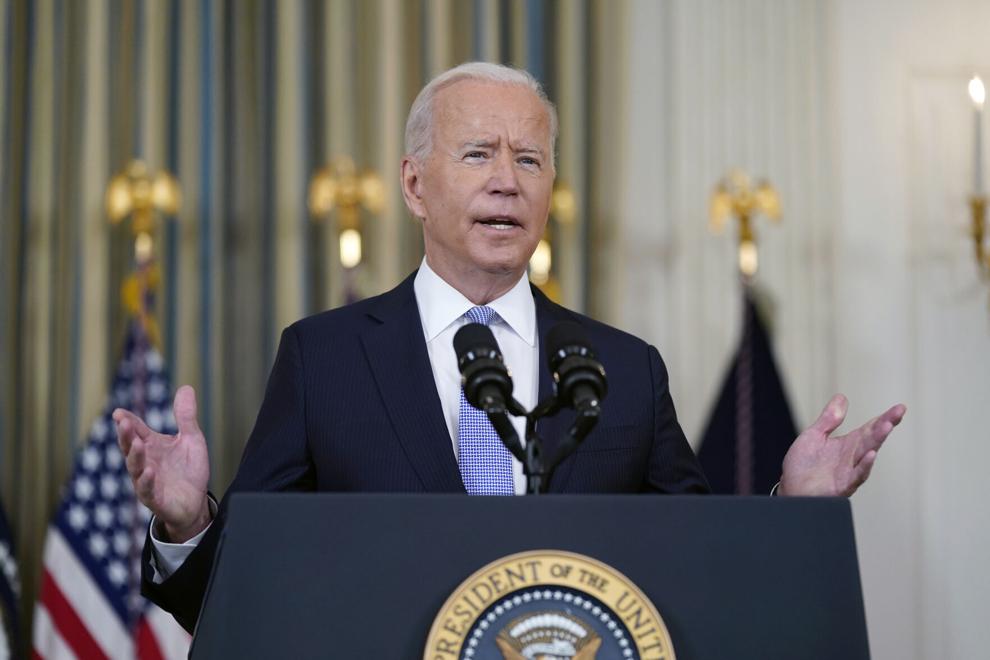 After a rough month for President Joe Biden, Republicans think they have more than historical precedent on their side to retake the Senate in 2022.
Traditionally, the party out of the White House does better in the midterms. But the surging Delta variant, a chaotic withdrawal from Afghanistan and intra-party fissures on Capitol Hill have all threatened Biden's agenda -- and his ability to communicate it throughout the summer -- giving Republicans more to work with as they try to retake the Senate.
Biden's approval rating stood at 52% in a recent CNN poll conducted by SSRS, with 69% of Americans saying things are going badly in this country. Sixty-two percent of Americans said that economic conditions in the US are poor -- up from 45% in April. That's bad news for Democrats, who only enjoy a majority because Vice President Kamala Harris is the tie-breaking vote in the chamber.
But it's far too early to assume that the national mood heading into the fall will look anything like the political climate of November 2022.
And the worsening atmosphere for Biden hasn't yet altered which Senate races are most competitive. Pennsylvania, where GOP Sen. Pat Toomey is retiring, is still the seat most likely to flip partisan control -- for the sixth month of CNN's Senate race ranking. The top 10 Senate seats most likely to flip are based on CNN's reporting and fundraising data, as well as historical data about how states and candidates have performed. As the cycle heats up, more polling and advertising spending data will become factors.
Despite the roadblocks on Capitol Hill -- many from within their own party, as moderates and progressives in both chambers squabble over timing, scope and size of legislation -- Democrats are hoping to have significant accomplishments to tout by this time next year. The Senate has already passed the bipartisan infrastructure bill, while a much more expansive economic package, if passed, would enact much of Biden's economic agenda. Republicans see a massive spending bill they can attack Democrats over, but Democrats are hoping it'll give them tangible kitchen table benefits to talk about, like lower prescription drug costs and paid family leave.
Republicans have also given Democrats some ammunition to fire up their base in an off-year election where turnout, on both sides, is an open question without former President Donald Trump on the ballot. Texas' six-week abortion ban has reinjected reproductive rights and the Supreme Court into the national conversation. Nationally, public opinion is firmly on the side of abortion rights -- fewer than one-third of Americans want to see the Roe v. Wade decision overturned, according to a set of three polls released over the past week. It depends what state they're running in, but Democrats may look to use this issue to paint their GOP opponents as out of touch, especially in places like Nevada and New Hampshire.
The map of competitive Senate races doesn't look anything like California, which Biden carried by nearly 30 points last year, but Democrats have been heartened to see that running on Covid restrictions can be an effective message after this month's GOP-driven recall of California Gov. Gavin Newsom failed. About 48% -- a plurality in the California exit poll -- said that the Democratic governor's coronavirus policies were "about right." Another 18% said they were "not strict enough." Nationally, support for vaccine mandates has grown, with more than half of Americans supporting them for the workplace, in-person classes and concerts and sporting events, according to CNN's recent poll.
One reason, Democratic and Republican strategists agreed, that Newsom was able to capitalize on that message is he had a foil in Republican Larry Elder and was able to credibly tie him to Trump. And while that may have worked uniquely well in California, Trump -- even without a social media presence -- is still leaving his footprint on primaries as he hand-picks some candidates and torches others.
The former President, who had already endorsed in North Carolina earlier this summer, made endorsements in open GOP primaries in Pennsylvania, Georgia and Nevada over the past month, while Republicans in Ohio, Arizona and Missouri are still duking it out over fealty to him.
It remains to be seen, however, just how much those endorsements matter.