Here are 4 big questions heading into debate week in the 2020 presidential race.
THESSALONIKI, Greece (AP) — U.S. Secretary of State Mike Pompeo said Monday that Washington will use its diplomatic and military influence in …
LONDON (AP) — Uber can keep operating in London for another year and a half after winning its appeal of a decision by the British capital's tr…
ANCHORAGE, Alaska (AP) — The amount of donations to a fight over an Alaska oil tax ballot initiative has exceeded $17 million, with the vast m…
NEW YORK (AP) — Four years ago when he first moderated a general election presidential debate, Chris Wallace was firm and funny in trying to g…
Two influential Democrats on Capitol Hill have urged Facebook to take stronger action against misinformation, voter suppression and incitement…
KYIV, Ukraine (AP) — Authorities in Belarus have detained about 500 people during weekend protests against the country's authoritarian preside…
MADRID (AP) — Spain's Supreme Court barred Monday Catalonia's regional president from his office for refusing to remove a banner that called f…
STOCKHOLM (AP) — Sweden's largest fuel company said Monday that it has decided to stop a planned oil refinery expansion that would have made i…
KANSAS CITY, Mo. (AP) — A state low-income housing tax credit sought by developers seeking to build affordable housing but often criticized by…
Here's what's happening Monday in Election 2020, 36 days until Election Day:
BATON ROUGE, La. (AP) — Only three months removed from their last gathering, Louisiana legislators return Monday for a special session focused…
WASHINGTON (AP) — The bombshell revelations that President Donald Trump paid just $750 in federal income taxes the year he ran for office and …
The New York Times report details $750 tax payments, $70,000 in hair styling plus looming debt payments. Trump calls report "fake news."
THE HAGUE, Netherlands (AP) — One of the suspects charged in the downing of Malaysia Airlines Flight 17 over eastern Ukraine in 2014 denies an…
BATON ROUGE, La. (AP) — Gov. John Bel Edwards announced Monday that he's backing Shreveport Mayor Adrian Perkins in Louisiana's U.S. Senate race.
YEREVAN, Armenia (AP) — Armenia and Azerbaijani forces kept fighting Monday over the disputed separatist region of Nagorno-Karabakh after host…
BUCHAREST, Romania (AP) — After handing Ion Aliman victory in the election for their local mayor, residents of a small village in southern Rom…
PARIS (AP) — French President Emmanuel Macron assailed Hezbollah and the entire Lebanese political class Sunday, and warned of a new civil war…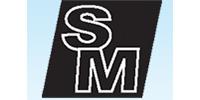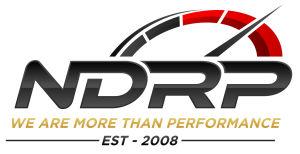 Neff's Diesel Repair & Performance
VELIKA KLADUSA, Bosnia-Herzegovina (AP) — Remote woods, abandoned run-down buildings and roadsides in northwestern Bosnia are steadily filling…
PHOENIX (AP) — They came fleeing war and persecution in countries like Myanmar, Eritrea and Iraq, handpicked by the United States for resettle…
FORT LAUDERDALE, Fla. (AP) — President Donald Trump's former campaign manager Brad Parscale has been hospitalized after he threatened to harm …
WASHINGTON (AP) — President Donald Trump is pushing for quick confirmation of Supreme Court nominee Amy Coney Barrett while his Democratic riv…
WINSTON-SALEM, N.C. (AP) — President Donald Trump is fighting to fill a Supreme Court vacancy, howling with unsubstantiated claims of voter fr…
WASHINGTON (AP) — President Donald Trump isn't providing all the facts when he promises that people with preexisting medical problems will alw…
WASHINGTON (AP) — A New York Times report that President Donald Trump paid just $750 in federal income tax the year he entered the White House…