SACRAMENTO, Calif. (AP) — Business owners hailed Gov. Gavin Newsom's decision to lift stay-at-home orders across California in response to imp…
RENTON, Wash. (AP) — Immigrant rights activists energized by a new Democratic administration and majorities on Capitol Hill are gearing up for…
SACRAMENTO, Calif. (AP) — California's health department on Monday released to the public previously secret projections for future hospital in…
WASHINGTON (AP) — These suspects weren't exactly in hiding.
SANTA FE, N.M. (AP) — New Mexico's governor is rebooting her annual State of the State speech about accomplishments, economic challenges and h…
WASHINGTON (AP) — President Joe Biden has been quickly thrown into a high-wire balancing act with Russia as he seeks to toughen his administra…
WASHINGTON (AP) — House Democrats delivered the impeachment case against Donald Trump to the Senate for the start of his historic trial, but R…
WASHINGTON (AP) — President Joe Biden appeared to boost his goal for coronavirus vaccinations in his first 100 days in office, suggesting the …
LOS ANGELES (AP) — Former Los Angeles City Councilman Mitchell Englander was sentenced Monday to 14 months in prison for lying to federal inve…
WASHINGTON (AP) — Senate Republican leader Mitch McConnell backed off his demand that Senate Democrats preserve the procedural tool known as t…
SACRAMENTO, Calif. (AP) — Gov. Gavin Newsom lifted stay-at-home orders across the state Monday in response to improving coronavirus conditions…
WASHINGTON (AP) — The elite Russian hackers who gained access to computer systems of federal agencies last year didn't need to painstakingly b…
BEIJING (AP) — The U.S.-Chinese trade war isn't going away under President Joe Biden.
Following an election loss, every party will face an internal debate about what to do next. For the Republican Party, those questions are goin…
COLUMBIA, S.C. (AP) — Donald Trump is adding another South Carolina attorney to his impeachment legal team, according to a trial lawyer group …
LITTLE ROCK, Ark. (AP) — Sarah Sanders, Donald Trump's former chief spokeswoman, announced she's running for Arkansas governor at a time other…
HONOLULU (AP) — Gov. David Ige on Monday asked residents to be ready for more tough times ahead as the state grapples with a large budget shor…
A high-ranking official with the Hawaii Republican Party confirmed Monday that he resigned after posting a series of tweets about the QAnon co…
LANSING, Mich. (AP) — Gov. Gretchen Whitmer on Monday refused to discuss the circumstances surrounding the abrupt departure of Michigan's heal…
LOS ANGELES (AP) — Sophisticated hackers, identity thieves and overseas criminal rings stole over $11 billion in unemployment benefits from Ca…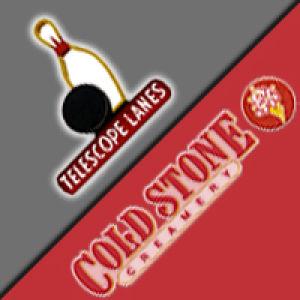 Cold Stone-Telescope Fun Center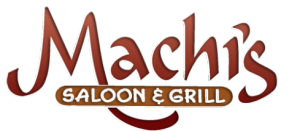 CINCINNATI (AP) — Ohio Sen. Rob Portman said Monday that he won't seek reelection to a third term in 2022, expressing dismay with the deep par…
WASHINGTON (AP) — House Democrats delivered the impeachment case against Donald Trump to the Senate late Monday for the start of his historic …
WASHINGTON (AP) — The patter of paws is being heard in the White House again following the arrival of President Joe Biden's dogs Champ and Maj…
SAN FRANCISCO (AP) — California's governor is pledging a more seamless coronavirus vaccination system that should make it easier for nearly 40…
HELENA, Mont. (AP) — The Montana House on Monday advanced four bills that would limit abortion access in the state, capitalizing on the electi…
PORTLAND, Ore. (AP) — Portland, Oregon, Mayor Ted Wheeler pepper-sprayed a man who confronted him and a former mayor as they left a restaurant…
COLUMBIA, Mo. (AP) — A Missouri senator on Monday pitched a bill that would allow the use of deadly force against protesters on private proper…