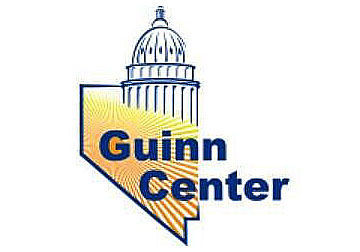 The Great Recession placed significant downward pressure on the Silver State's budget, prompting a closer look by policy makers at education expenditures. In Fiscal Year 2015, Nevada spent approximately $4.06 billion on education. One area that warrants attention is personnel costs. In Nevada, and in Elko County School District, salaries and benefits account for almost 80 percent of education expenditures.
Education costs in Nevada have been trending upward for a number of reasons. The first feature is Nevada's K-12 funding formula ("Nevada Plan"). To prepare a biennial budget for Nevada's K-12 public schools, estimated General Fund expenditures for each of the 17 school districts are combined or "rolled up" into a single, statewide budget. The projected financial "needs" of school districts are calculated using historical expenditures, regardless of market conditions or the true costs of educating students.
Some argue that using historic expenditures to build out the next biennium's budget perpetuates low funding levels and does not establish a goal for an adequate funding level. And small districts with traditionally high fixed costs (e.g., transportation) have the largest funding rates, while large districts receive the lowest funding per pupil. Using past expenditure data also makes it difficult for districts with historically low costs to change the status quo and increase per-pupil funding relative to other districts.
Managing costs and reducing inefficiencies can also be challenging when every school district has its own local collective bargaining unit, which manages discussions with the local school district about compensation and benefits. The decisions that school districts and local unions make about salaries and benefits (and increases) get rolled up into the next biennium budget. Combined, these two features, unique to Nevada, make it difficult to control costs.
Finally, the costs of benefit programs are increasing and this, too, impacts school district budgets. In fact, benefits are increasing relative to salaries in the overall compensation awarded to classroom instructors. Over the period 2002-2003, benefits as a share of total compensation increased from 18 percent to 22 percent. Health care costs are driving the lion's share of benefit cost increases. In Fiscal Year 2015 in the Elko County School District, the average health care premium was $9,132 (up 13.5 percent since FY 2011), which exceeded the State's funded group insurance rate per pupil amount of $6,813.
Among the Intermountain West, Nevada has the highest retirement benefit rate of 28.0 percent. (New Mexico and Colorado have the second and third highest retirement benefit rates at 24.6 and 24.4 percent, respectively). In Nevada, most school districts pay the entire retirement benefit contribution, although employers and employees share any increases in mandated retirement benefit rate contributions.
Salaries vary significantly across Nevada. In 2012-2013, the average inflation-adjusted salary for Nevada's teachers was $55,957, the 18th highest in the country. In Elko County School District, the FY 2015 salary for a beginning teacher was $38,103, compared to $33,171 in White Pine and $40,000 in Clark County.
Currently, states and school districts around the country are exploring new models that may help address costs and even address disparities across districts. A number of states have implemented a statewide salary schedule that establishes a minimum salary that districts can pay teachers. One state has also used the statewide salary schedule to reduce salary disparities between districts.
In our recent report, we offer a few recommendations that Nevada's political leaders may want to take under advisement. The first is that the Legislature may want to commission a legislative study to explore the appropriate design and fiscal impact of a statewide salary schedule.
There is tremendous variation in the salary schedules across the Silver State. For example, Carson City School District pays its first-year teachers $33,408, while Clark County School District pays its new teaching professionals $40,000, reflecting a 21 percent difference. As one school district official in a rural district told me, "[Our] district has struggled to maintain competitive wages and entry level teacher wages are once again near the bottom. Each year we lose staff to neighboring school districts because their wages are higher and cost of insurance is lower." States have not established statewide salary schedules to dictate what districts can pay teachers. Rather, they identify the minimum that teachers can be paid in order to address disparities across the state.
State policymakers and legislators could use a statewide salary schedule to inform the standard pay increases that the Legislature considers each biennium. This statewide salary schedule could be used to address inequities between the rural and urban school districts in Nevada. And in Tennessee, state officials use statewide salary schedules as a way to staff hard-to-fill positions (in rural areas) or high-needs schools.
Second, we recommend that the state conduct an assessment of benefit programs for teaching professionals. The costs of insurance premiums are driven by a number of factors, including but not limited to provider networks, access, reimbursement rates, safety programs, "return to work" policies, and location. A number of states are exploring creative, innovative ways to reduce costs, particularly health care costs. In New York, school districts banded together to form a health care consortium. In recent years, policy makers and education leaders in Nevada have attempted to establish a health insurance pool (similar to the Nevada Public Agency Insurance Pool), which enables Nevada public entities to obtain quality property casualty coverage at a reasonable cost. A legislatively-authorized study could help move those conversations forward.
While it is important to allow local school districts to design programs that take into account the needs of their staff, the rising personnel costs warrant defined State action to work with districts to identify ways to control and reduce costs.
Nancy E. Brune is the executive director of the Kenny Guinn Center for Policy Priorities, a bipartisan research center.
Catch the latest in Opinion
Get opinion pieces, letters and editorials sent directly to your inbox weekly!