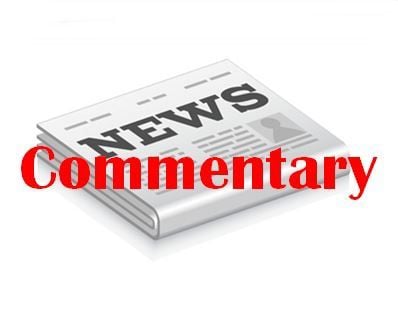 If we had a national scapegoat, the leading candidate would be wild horses.
Whenever we debate land use in the West, it's always the horses that come under fire.
Two recent opinion pieces in the Elko Daily literally take aim at wild horses. The authors suggest killing off what they see as "excess" numbers of the animal. What doesn't get mentioned is livestock and the fair use of our public lands.
To read the opinion page, it's easy to believe we're being overrun by mustangs. But how can that be? Ranchers in Nevada have access to two-thirds of rangelands without sharing with wild horses. There's room on the remaining third for both cattle and horses.
But the notion of wild horse overpopulation persists.
This is because, when people speak of "too many horses," they rely on the government's system of "Appropriate Management Levels." Yet, this system is crumbling.
The National Academy of Sciences several years ago pointed out that AMLs are arbitrary and not based on science. The courts are starting to agree. Within the last year, appellate courts in two states ruled that AMLs don't justify wild horse roundups. As a result, the myth of horse overpopulation is starting to crumble, too.
We should also remember why we have wild horses on the range. Most of the public wants them there. Nearly 50 years ago, public outcry over the poor treatment of wild horses led Congress to act unanimously in order to protect and preserve them. Today, three out of four Americans support protecting wild horses on public lands, while only 29 percent want to ensure public lands are available for livestock grazing. Additionally, 80 percent of Americans, including 83 percent of Westerners, oppose horse slaughter.
Killing off horses won't fly with the majority of Americans. So perhaps we can settle on a more viable solution. The fertility control vaccine PZP can help humanely manage horse populations on the range. Horse opponents argue that the range is too large to track down and vaccinate horses, yet researchers say the BLM can, and should, make greater use of this option as a way to reduce expensive, inhumane and ineffectual roundups. The State of Nevada, in partnership with non-profits and volunteer groups, is successfully using PZP to begin management of wild horses living in the 500-square-mile Virginia Range surrounding Reno.
Despite proven success of this approach, the BLM spends less than 1 percent of its annual horse budget on fertility control and most of it to roundup and warehouse horses in government holding facilities.
Likewise, we should discuss providing wild horses with a more equitable share of resources on the small amount of land designated to them. Currently, 80 percent of forage on public lands where horses are allowed to live is allocated to ranchers, while wild horses are forced to essentially exist on scraps and are scapegoated for range damaged caused by excessive livestock grazing. There is a way forward, but it means the American public's opinion needs to count and the government needs to treat wild horses more fairly and humanely.
We can find better solutions and compromise when it comes to managing the western range, but doing so will require setting aside bias, relying on science and recognizing that, to the vast majority of Americans, wild horses are not a scapegoat. They, too, deserve to be treated well on our public lands.
Robert Maccario is president of the Virginia Range Wildlife Protection Association. Suzanne Roy is executive director of the American Wild Horse Campaign.