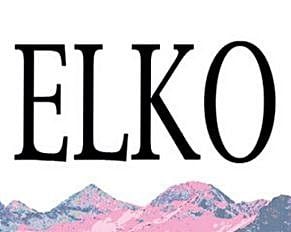 Southern Nevada residents have already begun voting on candidates and ballot questions, including a measure that could lead to higher taxes on mines.
Question 2 was put forth by lawmakers who were seeking revenue sources during the Great Recession. It would remove a constitutional cap on the "net proceeds" tax paid by mines in lieu of property taxes.
Residents of Nevada's largest cities will likely cast the deciding votes on this question, despite the fact that the tables have turned on mines and the rural counties that depend on them. Gold plummeted from around $1,900 in 2011 to $1,200 an ounce last year, resulting in billion-dollar losses and sharp drops in stock value for major mining companies like Barrick and Newmont.
A third-quarter economic update from Nevada State Bank describes how the decline has impacted Elko County, where a large portion of the state's mining employees live:
"In the latest period, employment fell 1.5 percent annually to 28,760.
In addition, the labor force declined 2.5 percent year-over-year to 30,367.
Other sectors of Elko's economy reported annual declines as well, including:
Taxable retail sales (down 10.6 percent for the 12 months ending June 2014), and
Gross gaming revenue (down 0.3 percent for the 12 months ending July 2014)."
Meanwhile, Nevada's economy in general has been moving in the opposite direction. Sales tax revenue has climbed steadily in each of the past four years, rebounding to nearly where it was in 2008 as the recession began to hit.
Southern Nevadans probably aren't thinking about that, or about how mines increased the amount of tax money they were contributing to the state during the heart of the recession. Net proceeds of minerals provided $80 million in 2008 and climbed each year until hitting $240 million in 2012.
They also may not be aware that Elko County and other parts of rural Nevada that depend on mining suffered their own recession 15 years ago, when gold prices dropped below what it cost to mine the ore. Relatively fewer people were affected, so it wasn't a major news story.
Rural residents understand how the tax cap in Nevada's constitution has helped insulate mines from other wildly varying factors. That's not protectionism, it's just good business. Nothing under the current system prevents taxes from being raised on mines through a constitutional amendment, a process that is slower and more deliberate than a legislative bill.
However Nevadans end up answering Question 2, Elko County residents will continue to focus on the positive role that mining plays in our economy. The Nevada State Bank report lists a few key points:
"The latest economic impact figures suggest that the industry directly and indirectly supports nearly 30,000 jobs paying $1.8 billion in annual wages and salaries.
In addition, the Nevada mining sector generates roughly $11 billion in economic output.
Overall, the mining industry accounted for roughly 2.3 percent of Nevada's total employment, 3.4 percent of wages and salaries and 8.4 percent of total economic output in 2013."
These numbers illustrate that mining works for rural Nevada, and its contributions to the statewide economy during the recession are proof that it works for the rest of the state under the current tax system.
Members of the Elko Daily Free Press editorial board are Travis Quast, Jeffry Mullins and Marianne Kobak McKown.