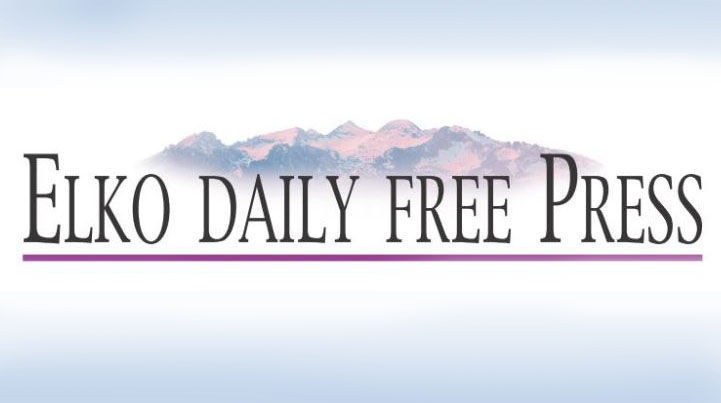 Elko County's presidential votes could end up being recounted as the result of a last-minute filing to review five other counties in Nevada.
Clinton won the state's Electoral College votes after beating Donald Trump by a margin of slightly more than 2 percent. If the recounts in selected precincts in Clark, Carson City, Douglas, Mineral and Nye counties reveal a discrepancy of more than 1 percent Nevada's secretary of state could order recounts in all other counties.
But don't expect the outcome in Elko County to change, even if there is a huge discrepancy. Clinton captured only 18 percent of the vote here, fewer than the amount President Obama received in the two prior elections.
The recount is being funded by candidate Roque "Rocky" De La Fuente, who got even fewer votes than "None of the Above" on the statewide ballot. He claimed he was filing the recount bid because Green Party candidate Jill Stein was not qualified to, after she failed to make it on the ballot here.
The impetus behind Nevada's recount is puzzling, considering Clinton's victory. De La Fuente told The Associated Press he wanted to counterbalance a recount that Stein requested in Wisconsin, and claimed in a news release his goal was to "champion election reform."
We doubt that this or any other recount will change the outcome of the presidential race, but they definitely add another chapter to the already bizarre campaign and election cycle. The media blasted Trump when he said he might not accept the election results, but now Clinton is participating in multiple recount efforts herself while liberal critics are crying, "Not my president!"
We also doubt any widespread voter fraud will be uncovered. If there are any big discrepancies they will more likely be due to incompetence among the people we trust to collect and count our votes on the county level.
With today's electronic balloting it is absurd for a state like Michigan to take three weeks to figure out who got the most votes. A few other states also took ridiculously long to come up with a final tally.
What's the big holdup? Here in Nevada, Elko County once again was among the first to compile its results – despite the fact that we are one of the largest counties in the country geographically, and ballots have to be driven more than a hundred miles from outlying poll stations.
Michigan election officials blamed the high number of absentee and mail-in ballots for the delays. It's hard to believe we can still vote by snail-mail on the day of the election, then wait for the post office to deliver, and wait some more while ballots pile up on a clerk's desk to be counted.
It's also hard to believe that candidates who didn't come within a snowball's chance in hell of winning the election are allowed to request recounts.
But that's how it is, so we will just have to be patient. The recount process could drag on even longer than the 2000 presidential election fiasco in Florida, which failed to change the outcome of a Republican win.