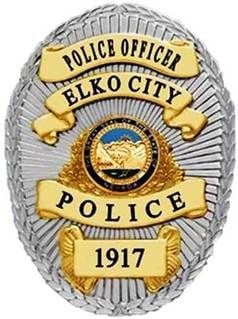 ELKO — A man was seriously injured when he was hit by a car Wednesday night.
At about 8:20 p.m., a 22-year-old Spring Creek man was driving through the Walmart parking lot near the market side entrance and turned left down a parking row, according to the Elko Police Department.
He then reportedly struck a 35-year-old Elko man who was on foot. The pedestrian was hit by the left front side of the car, which made him fall and strike his head on the pavement, police said.
The pedestrian, who was not identified by police, was transported to Northeastern Nevada Regional Hospital for serious injuries.
An Elko man named Jared Kraintz was transported to Renown Medical Center in Reno and was in critical condition Thursday night, according to a hospital spokeswoman.
Elko Police Lt. Ty Trouten said it doesn't appear the driver was speeding at the time of the accident, according to video surveillance. The driver claimed he was going 7-10 miles per hour, Trouten said.
However, he said the police department has conflicting witness statements. One person said the driver was speeding, and another said he stopped and let another pedestrian cross before making a turn down the parking row.
It is not believed the driver was under the influence of drugs or alcohol. Trouten said the driver is cooperating with police.