LAS VEGAS (AP) — Thousands of hotel, casino and restaurant workers marched Friday on the Las Vegas Strip to highlight their call for employers…
BOISE, Idaho (AP) — An advocacy group for older adults has filed a civil rights complaint against Idaho over the state's "crisis standards of …
LAS VEGAS (AP) — Top Nevada health administrators say they expect COVID-19 booster shots will become widely available by the end of next week …
More than 143,800 Western New Yorkers have contracted Covid-19 since March 2020 and 2,615 have died of it. 
SAN FRANCISCO (AP) — Pacific Gas & Electric was charged Friday with involuntary manslaughter and other crimes after its equipment sparked …
LAS VEGAS (AP) — A Native American woman from northwestern Washington state has been found safe in Las Vegas, police said Friday, nearly three…
ELY, Nev. (AP) — Nevada's Great Basin Institute has been awarded a federal grant to begin planning the creation of what the state Department o…
NEW HAVEN, Conn. (AP) — A 35-year-old Connecticut police officer killed when his colleague crashed a car while allegedly driving under the inf…
ELKO, Nev. (AP) — U.S. Forest Service officials are asking BASE jumpers to find safer locations to engage in the extreme sport than a northern…
HENDERSON, Nev. (AP) — Gus Bradley has a knack for reading offensive schemes, putting them on a whiteboard, and making it loud and clear what …
BILLINGS, Mont. (AP) — The boyfriend of Gabby Petito, whose body was found at a national park in Wyoming after a cross-country trip with him, …
Nevada college students will soon be subject to a vaccine mandate passed down by the state Board of Health requiring proof of vaccination by N…
A man shot dead by a Las Vegas police SWAT officer after an hours-long standoff fired 20 shots from inside a vacant downtown home after runnin…
LAS VEGAS (AP) — A Connecticut police officer who faces a felony charge of driving under the influence in a Las Vegas crash that killed a coll…
FILER, Idaho (AP) — A south-central Idaho school district with about 1,600 students is temporarily closing its schools due to not having enoug…
Early humans were walking across North America around 23,000 years ago
ELKO, Nev. (AP) — The largest school district in northeast Nevada is requiring students to wear face coverings at most of its campuses, now th…
The 2020 National Mining Association Sentinels of Safety winners include two Nevada honorees. 
PAGE, Ariz. (AP) — A single-engine plane has crashed in far northern Arizona, killing the pilot and injuring the lone passenger, authorities s…
BELLINGHAM, Wash. (AP) — A Native American woman from northwestern Washington state went missing while on vacation in Las Vegas earlier this m…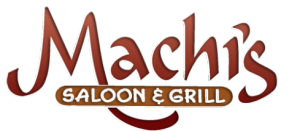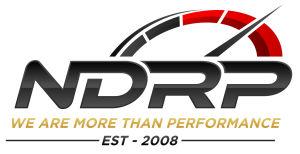 Neff's Diesel Repair & Performance
ELY, Nev. (AP) — Nevada authorities say a food service worker at the state prison in Ely is accused of attempting to smuggle methamphetamine i…
FLAGSTAFF, Ariz. (AP) — The U.S. government released projections Wednesday that indicate an even more troubling outlook for a river that serve…
Clark County GOP Chairman Jesse Law acknowledged that party members associated with the extremist Proud Boys were among the 500 people attendi…
CARSON CITY – A food service worker at the Ely State Prison has been arrested on a charge of smuggling methamphetamine into the maximum-securi…
LAS VEGAS (AP) — Feuding factions of the Las Vegas-area Republican Party have emerged from separate meetings with slates of officers, but the …
SALMON, Idaho (AP) — An Idaho bow hunter who was looking for a shortcut instead found the remains of another hunter who had been missing for 5…
Montana has committed 107 Guard members to helping at hospitals and a state lab as a surge of COVID-19 that began in mid-July continues