A former Lewis and Clark County sheriff's deputy was sentenced Thursday to nearly 22 years in prison after he pleaded guilty to sexual exploit…
IDAHO FALLS, Idaho — Hopefully, the sender of a suspicious package containing two board games and more than 2 pounds of methamphetamine hung o…
LAYTON, Utah (AP) — A Utah man accused of choking and stabbing a woman after meeting her on the popular dating app Tinder asked police to shoo…
LAS VEGAS (AP) — A suspect has been arrested in connection with a shooting at a North Las Vegas swap meet that left two people wounded, police said.
SALT LAKE CITY (AP) — A Utah man who was hired to install garage doors acquired supplies by stealing doors from homes under construction, auth…
The Ada County emergency dispatch center received more than 300 phone calls after video of an anti-vaccine activist's arrest at a Meridian pla…
SALT LAKE CITY (AP) — The chief of the University of Utah police department is ordering a new, outside investigation into allegations that an …
RENO (AP) — Washoe County sheriff's detectives have filed additional charges against a 38-year-old ex-felon they say was in possession of a gu…
LAS VEGAS (AP) — A prominent Las Vegas businessman awaiting sentencing after pleading guilty in a deadly drunken driving crash has reached a $…
At approximately 5:18 a.m. Monday morning, Bonneville County Sheriff's deputies responded to the area of Bone Road and 9th Street to a report …
MIDWAY, Utah — A juvenile was apprehended in connection to a human-caused 200-acre wildfire, dubbed the Saddle Fire, which burned near Midway …
LAS VEGAS (AP) — A U.S. judge is asking Nevada's highest court to decide whether state law allows gun manufacturers and sellers to be held lia…
A Sturgis teen admitted Thursday that he fatally shot a Wyoming teen who he referred to as his girlfriend.
Authorities in southern Nevada say two men are dead in Thursday night shootings related to road rage.
SPARKS (AP) — Authorities say Sparks police officers fatally shot a suspect who crashed his vehicle into a police car and rock landscaping aft…
Three suspects were arrested on charges connected to first-degree kidnapping after being accused of holding two people against their will, bea…
A Butte woman has died after a law enforcement officer shocked her with a stun gun in response to her threatening officers with a knife, Butte…
A hearing for the motion to reduce the bond of Lori Vallow will be held Friday at the Madison County Courthouse following multiple delays.
The Idaho attorney general has agreed to investigate the mother of two missing children and her new husband in connection with the death of hi…
"Where the defendant presents little to no flight risk or danger to the community, release on personal recognizance or nonmonetary conditions …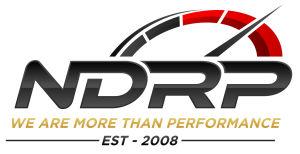 Neff's Diesel Repair & Performance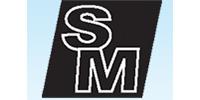 RENO — Two Winnemucca men appeared in court Friday to face federal charges in the theft of two dozen firearms from a gun dealer after surveill…
RENO (AP) — A federal magistrate has set a May 5 trial for a Nevada man accused of abusive sexual conduct and interference with airline crew m…
"When kids are on school property, we confiscate it because of school policies. When they are across the street, we can't touch them."
Trooper Hannah DeGoey guides her silver Charger through Reno traffic as the sun sets, flipping on her radar from time to time to check the spe…
HONOLULU (AP) — Bail will remain at $5 million for a mother arrested in Hawaii over the disappearance of her two Idaho children, a judge ruled…
The BLM has cited a cattle owner for illegally dumping 13 cow carcasses on public lands.
The surveillance video from Lori Vallow's storage unit showed her making numerous trips carrying large items in and out of the locker ...