Gray was suspended by USA Gymnastics after Las Vegas police began investigating reports he improperly touched, kissed and fondled gymnasts und…
RENO (AP) — A Reno police officer who fatally shot a man after he ignored commands to drop what authorities believed was a knife has been clea…
The Nissan's driver became irate and "acted as if a physical confrontation was imminent"
The state high court certified on Nov. 24 that Biden won Nevada by 33,596 votes, or nearly 2.4%.
BILLINGS, Mont. (AP) — The family of a Montana man who died by suicide in jail on his third try in 2015 has received a $156,000 settlement fro…
After the insurgency, Colt posted a video to Facebook erroneously claiming he was the first person in the mob to sit in House Speaker Nancy Pe…
Another officer was injured during the chase, but it was not a gunshot wound
Montgomery killed a pregnant woman, cut a baby from her womb and then passed off the newborn as her own.
Prosecutors said the men stabbed her more than 50 times before boasting of their actions.
A number of juveniles also were accused of killing people during a time when teenagers normally would have been in schools ...
RENO (AP) — A 22-year-old Reno man who was arrested for drug sales after police found him suffering from gunshot wounds following a transactio…
She was arrested Wednesday after a three-week investigation into the Dec. 19 death of Jason Kaspian.
In 2015, Bundy, who goes by his middle name, was sentenced to prison for 2013 felony convictions
Craythorn caused more than $1,000 in damage by digging in the Fort Yellowstone Cemetery
He told investigators he fell asleep at the wheel Dec. 10, but a prosecutor said blood tests showed he had almost 950 nanograms per milliliter…
At House Speaker Nancy Pelosi's home in San Francisco, someone spray-painted graffiti and left a pig's head and fake blood on New Year's Day
Officers are asking for the public's help after poached Canada geese were found in Minidoka County.
In July 2019, eight state Senate Republicans filed a lawsuit against the Legislature challenging bills that they claimed were unconstitutional…
Among other things, they are accused of shooting out windows of parked cars and residences.
LAS VEGAS (AP) — A 26-year-old woman is not mentally competent to stand trial on charges she killed her two young daughters, denied having had…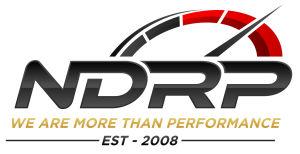 Neff's Diesel Repair & Performance
Detectives utilized social media and the internet to conduct the operation
LAS VEGAS (AP) — Federal safety monitors have barred an Arizona truck driver accused of striking and killing five bicyclists in southern Nevad…
Berreman was convicted of assault with a firearm on a police officer in Alpine County, California, and sentenced in June 2019 to four years in prison.
"What makes this event actually so sad," said Dan Prinzing, the executive director of the Wassmuth Center for Human Rights, "was the blatancy …
The Montana Chapter of Backcountry Hunters and Anglers announced a $1,000 reward Thursday for information leading to a conviction for the poac…
Three bull moose were illegally shot and killed in Valley County in west-central Idaho, officials say, and a fourth bull moose was shot at but…
RENO – A man who shot a mule deer near Caliente and took only its antlers has been sentenced nearly four years after the incident.