Officials characterized the driver as a suspected carjacker, but details of what led to the pursuit were not immediately made public.
RENO (AP) — Washoe County sheriff's deputies have arrested a 42-year-old woman accused of stealing more than $22,000 from a dental office and …
LAS VEGAS (AP) — Federal law enforcement officials said Wednesday that they dismantled a key international cocaine and money-laundering hub in…
Private surveillance video was widely distributed on Facebook showing a man in a gray pickup chasing the boy
GRANGEVILLE, Idaho (AP) — A former participant in an armed occupation at an Oregon wildlife refuge in 2016 has been sentenced to 18 years in p…
SALT LAKE CITY (AP) — Three men have been arrested in connection with the death of a 7-year-old girl who was hit by a stray bullet inside her …
RENO (AP) — A 51-year-old California man injured as a passenger in a crash on Interstate 80 in Reno that killed the driver has been charged wi…
Clark County homicide cases rose 37% in 2020
RENO (AP) — Nevada authorities were investigating a three-vehicle fatal crash that occurred Thursday on Interstate 80 near Reno after gunshots…
LAS VEGAS (AP) — A man who shot and wounded a Las Vegas police officer fired the officer's holstered gun, according to police, prompting the d…
Lori Vallow Daybell has been committed to a mental health facility for treatment, and her husband has pleaded not guilty to killing her children.
Lori Vallow Daybell and Chad Daybell were each indicted by a grand jury on charges of conspiracy, murder and grand theft in connection with th…
Nevada rules say Amber Alerts are not meant for runaways or parental abductions unless police have evidence that the abduction involves a life…
CARSON CITY – Nevada Attorney General Aaron D. Ford is warning Nevadans of government imposter scams occurring in the solar industry.
A shooting at an eastern Idaho middle school has injured three people, and a suspect is in custody.
The doctor who treated the child said she had "the worst injuries he had ever observed on a patient that was still living"
A court has ordered a shorter sentence for a former Magic Valley nurse who admitted to helping a Colorado rancher cover up the killing of his fiancee.
Officers are asking for the public's help after poached Canada geese were found in Minidoka County.
In July 2019, eight state Senate Republicans filed a lawsuit against the Legislature challenging bills that they claimed were unconstitutional…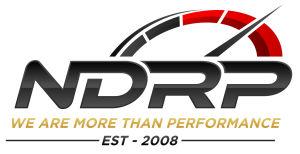 Neff's Diesel Repair & Performance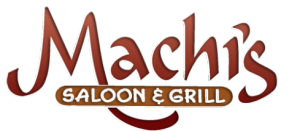 Detectives utilized social media and the internet to conduct the operation
Berreman was convicted of assault with a firearm on a police officer in Alpine County, California, and sentenced in June 2019 to four years in prison.
"What makes this event actually so sad," said Dan Prinzing, the executive director of the Wassmuth Center for Human Rights, "was the blatancy …
The Montana Chapter of Backcountry Hunters and Anglers announced a $1,000 reward Thursday for information leading to a conviction for the poac…
Three bull moose were illegally shot and killed in Valley County in west-central Idaho, officials say, and a fourth bull moose was shot at but…
RENO – A man who shot a mule deer near Caliente and took only its antlers has been sentenced nearly four years after the incident.
In the early morning of September 21, 2020, at approximately 2:15 a.m., Humboldt County Sheriff's Office Deputies responded to the Moon Lane a…