BOISE, Idaho (AP) — A former caregiver has been arrested in southern California in connection with the death of a disabled Boise man who was l…
RENO (AP) — The American Bar Association wants the Nevada Supreme Court to rule that people suffering from severe mental illness should be ine…
PHOENIX (AP) — The assessor of Arizona's most populous county has been indicted in an adoption fraud case, accused of arranging for dozens of …
TWIN FALLS — More than 40 inmates crowded together Wednesday afternoon in an old trailer outfitted as a 24-person cell block. Most stood in th…
BOISE — Officials in Canyon County have settled a lawsuit filed by a man who said the county officials illegally refused to let him post bond …
GRAND JUNCTION, Colo. (AP) — A Colorado man has been sentenced to 13 months in federal prison for bulldozing 3 acres of federal land.
A 30-year-old woman was sentenced to five years in prison Thursday for her role in a mail-order drug operation involving cryptocurrency.
CARSON CITY (AP) — Owners of more than a dozen vehicles in Carson City were victims of vandals armed with eggs over the weekend, including the…
RENO (AP) — Reno police are investigating a hit-and-run accident that killed a man who apparently had laid down in the middle of a street on t…
LAS VEGAS (AP) — Las Vegas police are investigating a break-in and vandalism at the Republican Party's headquarters for metro Las Vegas.
CLEARFIELD, Utah (AP) — A long-haul trucker suspected of breaking into homes and sexually assaulting women has been arrested in connection wit…
PROVO, Utah (AP) — A Utah man who pleaded guilty to killing his girlfriend and her son sat silent in a red jumpsuit and shackles as photos of …
Three Minidoka County men were arrested after police found stolen guns at their residences.
The Cassia County Sheriff's Office has put out an endangered missing persons alert for a Rupert woman and her 1-month-old.
LAS VEGAS – A trade show worker who pleaded guilty to stealing 65 firearms — including machine guns and silencers — from the 2019 Shooting, Hu…
LAS VEGAS (AP) — A former security guard accused of compiling bomb components and guns to kill people at a Las Vegas synagogue and of drawing …
RENO (AP) — A Nevada inmate who walked away from a minimum-security facility outside Carson City was arrested following a confrontation with a…
SPARKS — The westbound lanes of Interstate 80 were closed early Friday morning after a collision between a wrong-way driver and a Nevada Highw…
The court reversed a 2014 opinion following a law change prohibiting individuals convicted of misdemeanor domestic violence crimes from owning…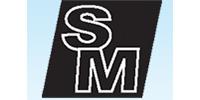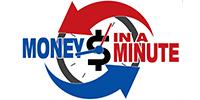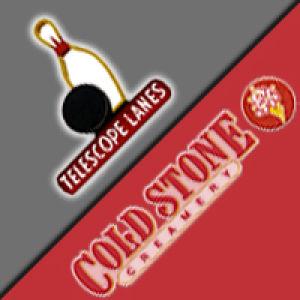 Cold Stone-Telescope Fun Center
DELTA, Colo. – A Colorado fugitive arrested Wednesday in West Wendover was enraged when he learned a former girlfriend had moved on quickly, a…
Individuals who complete a mental health diversion court program cannot be charged under a state law prohibiting mentally ill individuals from…
OGDEN, Utah (AP) — A former correctional officer at a Utah jail has been sentenced to a week behind bars following claims he had sex with inmates.
RENO – A northern Nevada doctor specializing in family medicine has been sentenced to a year in federal prison and ordered to pay a $125,000 f…
ELKO – An Elko man charged with using stolen credit cards in November 2017 told police he was homeless and was rewarded with a pair of pants a…
CARSON CITY — The Nevada DMV is warning motorists about a speeding ticket scam that has surfaced in the Silver State.
LAKE COUNTY, California — What are believed to be the remains of an Illinois man reported missing last week were discovered in a remote Scotts…