COLORADO SPRINGS, Colo. (AP) — Federal public lands officials are investigating after climbing bolts damaged an ancient petroglyph site near M…
"There was no evidence that Jorge raised a gun, and yet they killed him."
Last week, Las Vegas fire officials said arson was the cause of a smoky fire that injured one person as shoppers fled a different Walmart store
All were last seen in the same rural neighborhood of the small city of Emmett
Sgt. John Lenz was shot three times while attempting to arrest Berreman, including in the cheek
"He has a long recovery ahead and our Office will be there to support him."
The two injured officers were partners and worked as part of campus security
Chantel Giacalone went into anaphylactic shock after biting into a pretzel infused with peanut butter while in Las Vegas for a convention
Martinez-Guzman is scheduled to go to trial in September on charges he killed four people during a rampage in two Nevada counties
The sheriff's office says when they confronted Smith, he slit the horse's throat and stabbed it to prevent Animal Control from taking it.
Following his arrest in 2005 for the slayings of an Idaho family, the FBI reviewed unsolved missing child cases nationwide
The lawsuit acknowledges "issues" including a power surge, computer failures and air conditioning malfunction affected data acquisition
Although about 80 inmates remained on its death row as of 2020, Nevada has not executed anyone since 2006
RENO (AP) — A Russian man has pleaded guilty in the U.S. to offering a Tesla employee $1 million to cripple the electric car company's massive…
"I'm not going to dwell on the 20 years I lost"
The doctor who treated the child said she had "the worst injuries he had ever observed on a patient that was still living"
A court has ordered a shorter sentence for a former Magic Valley nurse who admitted to helping a Colorado rancher cover up the killing of his fiancee.
Officers are asking for the public's help after poached Canada geese were found in Minidoka County.
In July 2019, eight state Senate Republicans filed a lawsuit against the Legislature challenging bills that they claimed were unconstitutional…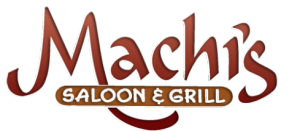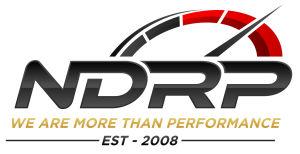 Neff's Diesel Repair & Performance

Detectives utilized social media and the internet to conduct the operation
Berreman was convicted of assault with a firearm on a police officer in Alpine County, California, and sentenced in June 2019 to four years in prison.
"What makes this event actually so sad," said Dan Prinzing, the executive director of the Wassmuth Center for Human Rights, "was the blatancy …
The Montana Chapter of Backcountry Hunters and Anglers announced a $1,000 reward Thursday for information leading to a conviction for the poac…
Three bull moose were illegally shot and killed in Valley County in west-central Idaho, officials say, and a fourth bull moose was shot at but…
RENO – A man who shot a mule deer near Caliente and took only its antlers has been sentenced nearly four years after the incident.
In the early morning of September 21, 2020, at approximately 2:15 a.m., Humboldt County Sheriff's Office Deputies responded to the Moon Lane a…