In the early morning of September 21, 2020, at approximately 2:15 a.m., Humboldt County Sheriff's Office Deputies responded to the Moon Lane a…
He was charged a felony for each student he was driving.
LAS VEGAS (AP) — Five people are facing felony charges of damaging a downtown U.S. bankruptcy courthouse during protests May 30 following the …
BOUNTIFUL, Utah — Police shot and killed a man after he fired a gun at officers at Viewmont High School late Tuesday night, authorities say.
"To the protesters blocking the entrance & exit of the HOSPITAL EMERGENCY ROOM yelling 'We hope they die' referring to 2 LA Sheriff's ambu…
LAS VEGAS (AP) — The Clark County School District says its computer system was infected by a ransomware attack during the first week of school…
VIRGINIA CITY (AP) — Authorities in northern Nevada said Tuesday the deaths of three people, including the father-and-son owners of a Virginia…
SALT LAKE CITY (AP) — Authorities in Utah are investigating the shooting of a 13-year-old autistic boy by police in the Salt Lake City area.
LAS VEGAS (AP) — A prominent Las Vegas businessman was sentenced Friday to 8 to 20 years in prison for a deadly drunken driving crash.
CARSON CITY, Nev. (AP) — A 22-year-old Nevada man has been charged with a misdemeanor after police say he accidentally fired a gun at a Black …
LAS VEGAS (AP) — The parents of an armed and armor-wearing man who was shot and killed by Las Vegas police during a racial justice protest in …
Man arrested in shooting death
RENO (AP) — Nevada wildlife officials have launched a new online tool to help catch poachers and others who violate the state's wildlife laws.
RENO (AP) — Authorities in Reno are offering a $500 reward for information leading to the arrest and prosecution of a suspect in a hit-and-run…
LAS VEGAS (AP) — A motel security guard told a judge Thursday he saw a man fire a handgun toward police and demonstrators on the Las Vegas Str…
RENO — A collision between two personal watercraft on the Colorado River left one woman dead and one man charged with involuntary manslaughter…
The federal government has admitted negligence and agreed to pay an Idaho family after a "cyanide bomb" exploded, killing the family's dog and…
A judge ruled Tuesday there's enough evidence for a man to go to trial after the bodies of his new wife's two children were found buried on hi…
A drunk driver who killed three children when he crashed into the back of a vehicle in which they were passengers has been sentenced to 30 yea…
GARDNERVILLE — A 63-year-old Californian, who was arrested in Minden for making multiple 911 calls seeking food and money, is in Lyon County c…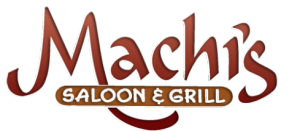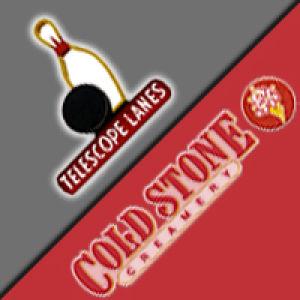 Cold Stone-Telescope Fun Center
Relatives of two children missing since September said Wednesday that the bodies of two kids uncovered in rural Idaho are the young boy and hi…
Authorities say human remains have been found at an Idaho man's home searched in an investigation into the disappearance of his new wife's two…
Police in northern Idaho have issued a statewide Amber Alert for a missing boy.
LAS VEGAS (AP) — A judge on Wednesday ordered a 20-year-old man accused of shooting and critically wounding a Las Vegas police officer to rema…
A former Lewis and Clark County sheriff's deputy was sentenced Thursday to nearly 22 years in prison after he pleaded guilty to sexual exploit…
MIDWAY, Utah — A juvenile was apprehended in connection to a human-caused 200-acre wildfire, dubbed the Saddle Fire, which burned near Midway …
A Sturgis teen admitted Thursday that he fatally shot a Wyoming teen who he referred to as his girlfriend.