BOISE, Idaho (AP) — The Payette County Sheriff's Office says its investigating allegations that three young athletes were hazed by fellow foot…
LAS VEGAS (AP) — A former North Las Vegas firefighter awaits sentencing after pleading guilty to manslaughter in his wife's drug overdose deat…
"Some of the stationary vehicles had families and small children inside"
SAN FRANCISCO (AP) — A California mother is accused of hosting alcohol-filled parties for her teenage son and his friends at her Silicon Valle…
Petito had been on a cross-country trip with Laundrie, visiting Colorado, Utah and other states
PAHRUMP (AP) — A man sought by authorities was spotted at a southern Nevada courthouse and is accused of trying to run over a bailiff while dr…
LAS VEGAS (AP) — Nevada's largest trial court is trying to dig out from under a backlog of thousands of criminal and civil cases that have acc…
RENO (AP) — Douglas County's district attorney filed a criminal complaint Monday accusing a Salvadoran immigrant of killing two women in Gardn…
The pair also allegedly believed they had special powers, with Lori Daybell telling one friend that she could teleport between Arizona and Hawaii.
Authorities deployed stop sticks near Wadsworth, but he exited the wrong way on an on-ramp and tried to carjack another vehicle
Residents of Rockville, which has about 220 residents, were told to take shelter after reports at 4:30 p.m. that a person shot at multiple veh…
Police had previously received noise complaints about the party, but officers didn't respond because they were dealing with other emergency calls
At least two dozen officers ended up responding to the scene.
Dabritz, a former resident of the small White Pine County mining town of Ruth, avoided a death penalty trial when he changed his plea in July …
Police said officers were called around 12:30 a.m. for a report of a loud party with possibly 200 people in attendance
OGDEN, Utah — Utah lawmakers are considering a crackdown on catalytic converter theft, in which criminals saw the emission control devices fro…
BOISE, Idaho (AP) — An advocacy group for older adults has filed a civil rights complaint against Idaho over the state's "crisis standards of …
SAN FRANCISCO (AP) — Pacific Gas & Electric was charged Friday with involuntary manslaughter and other crimes after its equipment sparked …
BILLINGS, Mont. (AP) — The boyfriend of Gabby Petito, whose body was found at a national park in Wyoming after a cross-country trip with him, …
CARSON CITY – A food service worker at the Ely State Prison has been arrested on a charge of smuggling methamphetamine into the maximum-securi…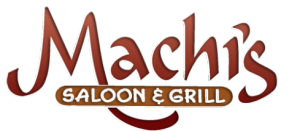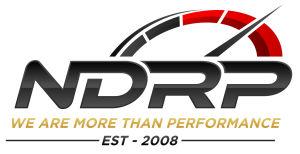 Neff's Diesel Repair & Performance

He fell asleep, but woke up suddenly with a white plastic garbage bag over his head, he reported to police
RENO (AP) — State troopers have arrested three suspects in an armed robbery at a Best Buy in Carson City.
Video was released by the Moab Police Department that shows an officer pulled over their van on Aug. 12 near the entrance to Arches National Park
Security cameras capture the scene, following Shakur departing the property in an adrenalized, get-the-hell-out-my-way strut. And that's the l…
Schulte's aunt has said the couple told friends a "creepy guy" made them uncomfortable before their deaths
The suspect, Derek Michael Rowley, was possibly traveling from Utah to Washington
LAS VEGAS (AP) — Las Vegas have launched a homicide investigation after a dead body was found Friday inside a vehicle that was towed from an a…