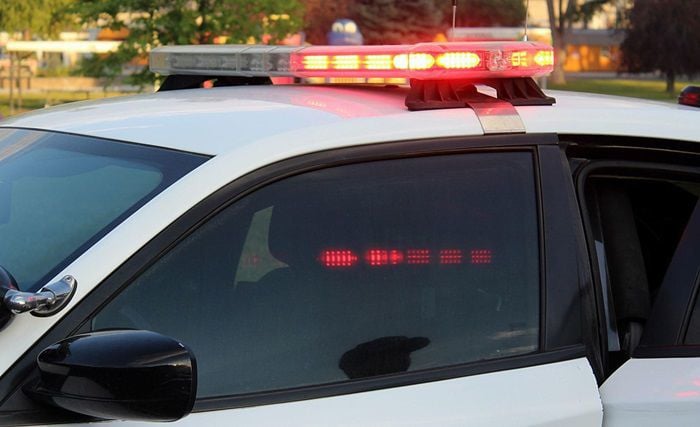 Paulette Bahe, 48, of Elko was arrested in the 400 block of the downtown corridor on a warrant for failure to appear after bail on a traffic citation. Bail: $890
Paul G. Forgnone III, 44 of Elko was arrested at 404 S. Fifth St. on a warrant for failure to appear after bail on a misdemeanor crime. Bail: $855
Fransesca R. Newman, 35, of Spring Creek was arrested at the Chevron station for possessing, receiving or transferring a stolen vehicle. Bail: $20,000
You have free articles remaining.
Michael R. Olsen, 38, of Elko was arrested at Fifth and Silver streets for felony possession of a controlled substance, driving without a driver's license, no proof of insurance, and unlawful texting, sending, reading or talking without a hands-free cellphone. Bail: $6,085
Liliana Ruiz, 24, of Elko was arrested at Southside Elementary School for driving with a revoked driver's license, and rear license plate lamp violation. Bail: $470
Clay M. Salinas, 64, of Wells was arrested at 1735 Ridgecrest for domestic battery. Bail: $3,140
Donald W. Puckett, 49, of Elko was arrested on a frontage road for speeding 11-15 mph over limit and driving with a suspended driver's license. Bail: $600
The charges above do not imply guilt. Under the law, everyone is presumed innocent unless proven guilty in court.