LAS VEGAS (AP) — Former U.S. Sens. Dean Heller and Harry Reid are decrying the partisan divide in Washington and lack of civility in politics.
GARDNERVILLE (AP) — White House Chief of Staff Mick Mulvaney, former Trump campaign manager Corey Lewandowski and former U.S. Interior Secreta…
Ira Hansen, John Ellison noted for their work during 2019 Legislature
Partisan Utah school board elections OK
WINNEMUCCA (AP) — Nevada Republican Party officials have re-elected their incumbent chairman and scrapped their presidential nominating contes…
BISMARCK, N.D. (AP) — Wildlife officials who have been transplanting sage grouse from Wyoming to North Dakota since 2017 have adjusted their t…
LAS VEGAS (AP) — Nevada Republican Party Chair Michael McDonald is trying to stave off two challengers who say the party needs a leadership ch…
RENO (AP) — The Nevada Department of Motor Vehicles will soon start tracking the miles drivers travel each year — data that state lawmakers ai…
LAS VEGAS (AP) — A Nevada judge has frozen the permit process for some new state retail cannabis stores siding with companies that lost bids t…
Nevada Democratic legislative leaders say they "welcome collaboration" but are making no specific promises in response to a letter by Californ…
DENVER (AP) — A U.S. appeals court in Denver said Electoral College members can vote for the presidential candidate of their choice and aren't…
LAS VEGAS (AP) — Plans may be derailed to extend the Las Vegas Monorail to within walking distance of a new 65,000-seat football stadium, afte…
GARDNERVILLE (AP) — Acting White House Chief of Staff Mick Mulvaney is the latest high-profile conservative to commit to a big Republican fund…
SALT LAKE CITY (AP) — A Utah legislator is stepping down. State House officials announced Friday that Rep. Ken Ivory will resign Monday becaus…
Taking aim at the newly appointed acting director of the Bureau of Land Management, Sen. Jon Tester is seeking answers from William Perry Pend…
Senate Republicans are mounting a legal challenge to a Democratic-backed bill removing a scheduled decrease in the state's payroll tax rate, w…
When most people think of Nevada, it's gambling or seeing shows in Las Vegas or hiking in the Ruby Mountains or Lake Tahoe that likely first c…
More than 250 bills took effect either in whole or in part on Monday, from a measure that immediately restores voting rights for formerly inca…
CARSON CITY — Gov. Steve Sisolak recently signed a trio of bills that make life easier on marijuana users now that the drug is legal for adult…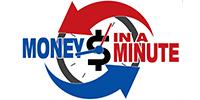 Ruby Mountain HVAC Refrigeration LLC
Clark County Superintendent Jesus Jara announced Monday that the school district would eliminate dean positions at all middle and high schools…
Bills banning the use of leg-hold traps and banning coyote-hunting contests failed in the Nevada Legislature's 2019 session.
BOISE — A plan to kill wolves and other predators that attack livestock, deer and elk in Idaho is the subject of an environmental study that w…
Clark County commissioners expressed mixed feelings this month after lawmakers gave them the option of raising the sales tax to support educat…
Members of the Assembly Ways and Means Committee reviewed and approved an amendment that waters down parts of an ambitious bill that overhauls…
Gov. Steve Sisolak has issued his first veto out of the 2019 legislative session, rejecting a proposal that would have pledged Nevada's six el…
A last-minute amendment to a major gun regulation bill reopened passionate debate on a measure that would ban bump stocks, increase penalties …