BOISE, Idaho (AP) — Idaho Gov. Brad Little on Tuesday issued an executive order aligning Idaho law enforcement activities with federal law to …
CARSON CITY – The Nevada Department of Conservation and Natural Resources announced Monday the appointment of Heidi Swank as the inaugural adm…
ELY (AP) — A decade-long legal battle over a plan to pump groundwater from eastern Nevada to Las Vegas resumed this week with lawyers on both …
MINDEN (AP) — The Douglas County Commission has denied an appeal by a group of ranchers who want to open a slaughterhouse on the edge of Gardn…
RENO (AP) — President Donald Trump's pick to become the next U.S. energy secretary pledged Thursday to uphold his predecessor's promise to beg…
DENVER (AP) — A federal land agency has withdrawn proposed oil and gas leases on public Colorado land from a December sale because a court rul…
LAS VEGAS (AP) — Bernie Sanders is courting voters in Nevada who might not be very politically engaged, as well as moderate Democrats and Lati…
Seven months after Nevada's Complete Count Committee was announced and four months before Nevadans will be asked to participate in the 2020 ce…
CARSON CITY (AP) — The Nevada Highway Patrol is getting a new commander.
ELKO – Former U.S. Vice President and Democratic presidential hopeful Joe Biden is expected to make a campaign stop Sunday in Elko.
ELKO – The 2020 election season arrived Saturday with several presidential contenders represented at the Elko County Democratic Party's 2019 R…
President Donald Trump's rallies are a certain kind of spectacle.
RENO (AP) — Nevada keeps emergency response plans for potential dam failures secret for the same reason the U.S. government refuses the state'…
CARSON CITY (AP) — A Nevada audit has found that the marijuana dispensary licenses process across the state is fair despite multiple lawsuits …
LAS VEGAS (AP) — Despite protests about a war on the poor, Las Vegas officials passed a law Wednesday making it illegal to sleep on the street…
BOISE, Idaho (AP) — For the first time ever Boise voters will have to select their next mayor in a runoff election.
SALT LAKE CITY (AP) — Utah residents have chosen a new North Ogden mayor to replace their fallen leader killed during a 2018 deployment in Afg…
LAS VEGAS (AP) — Kamala Harris will be the first Democratic presidential candidate to hold a town hall with the powerful casino workers' Culin…
GRAND JUNCTION, Colo. (AP) — A federal agency says rebuilding a sage-grouse population found only in Colorado and Utah could take more than 50…
RENO (AP) — Washoe County could be forced to refund millions of dollars in excessive taxes to thousands of residential property owners at Lake…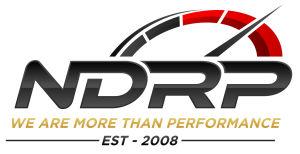 Neff's Diesel Repair & Performance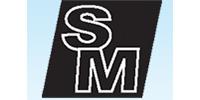 About a dozen seats in the Legislature will have no incumbent in the race in the 2020 election, setting the stage for some fierce competition …
LAS VEGAS (AP) — Nevada Gov. Steve Sisolak has named a Nevada business director and former mining executive to serve as the director of the st…
RENO (AP) — Congressional Democrats are demanding the Interior Department produce an overdue report on plans to manage wild horses roaming fed…
LAS VEGAS (AP) — At a street corner in downtown in Las Vegas, a barefoot woman whispers to herself.
LAS VEGAS (AP) — Republican U.S. Rep. Mark Amodei of Nevada appears to have lost a spot helming President Donald Trump's reelection campaign i…
Two businessmen born in Eastern Europe have been indicted on charges that they lied to the federal government to make large contributions to c…
CARSON CITY — People injured in car crashes now have some additional rights in Nevada under a new state law, and legal groups want the public …