LAS VEGAS (AP) — Jamie Sprague-Ballou's heart raced in fear every time she walked into a public restroom when she was transitioning from male …
The new law indefinitely extends policies that the Democratic governor approved last year amid the pandemic.
LAS VEGAS (AP) — Nevada Democratic Gov. Steve Sisolak signed into law Friday a bill that would make the Western state the first to vote in the…
"When you use words and language like 'white male privilege' 'systemic racism,' that's straight out of CRT."
CHEYENNE, Wyo. (AP) — A judge has halted plans for oil and gas drilling on vast areas of Wyoming and Montana, citing concerns about a sagebrus…
Nevada became the second state in the nation to enact a state-managed public health insurance option on Wednesday, with Gov. Steve Sisolak's s…
The new state party chair, Judith Whitmer, decried the move as "profoundly dangerous" and said it puts Democratic incumbents at risk.
LAS VEGAS (AP) — U.S. Rep. Dina Titus of Nevada wants to create a national lottery to incentivize people to get the COVID-19 vaccine.
Republicans lambasted Stone-Manning over her role as treasurer and board member of the Montana Conservation Voters group
Legislation signed Friday by Gov. Steve Sisolak makes Nevada the first in the nation to enact a permanent ban on certain categories of grass.
It will not apply to universities or schools that have agreements with local tribes like Elko High School, which got permission in 1994 from t…
The quick passage and (relatively brief) floor speeches are only the tip of the iceberg and don't explain why a tax deal in 2021 worked out wh…
CARSON CITY — Nevada lawmakers ran down the clock on the 2021 legislative session on Monday, passing dozens of high-profile bills moments befo…
State officials would select certain plans for approval and mandate that they charge 5% less in monthly premiums than the average plan on the …
Measures sealing eviction records during the COVID-19 pandemic, authorizing curbside cannabis pickups and creating of an all-payers claims dat…
Knudsen's binding opinion states that certain activities that fall under the umbrella of critical race theory teaching violate the U.S. and st…
LAS VEGAS (AP) — The Clark County School District has announced that fully vaccinated students and staff are no longer required to wear masks …
LAS VEGAS (AP) — A Nevada judge declined Wednesday to take immediate action on a bid by Republican activists to force GOP leaders in Las Vegas…
And a long-rumored measure to reform Nevada's mining tax structure has yet to surface ...
"As we have seen over recent years, no-knock warrants are becoming an increasing issue, with their use often resulting in injury or death"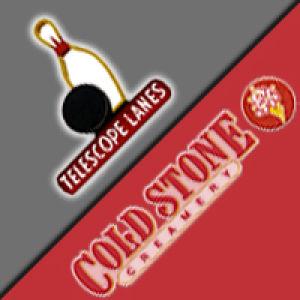 Cold Stone-Telescope Fun Center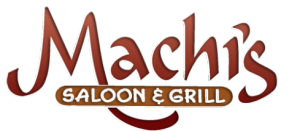 A report in the Las Vegas Review-Journal alleged the Nevada Republican Party added about 40 people, including activists with extremist ties, t…
Anti-government activist Ammon Bundy is running to be Idaho's next governor, according to documents filed Friday with the Secretary of State's office.
In 1997, the Legislature allowed school districts to ask voters for approval to issue bonds to help pay for school construction and maintenanc…
Five eastern Oregon counties voted Tuesday in support of considering becoming part of Idaho.
"Imagine a world where in Nevada, we are making most of our own electricity with renewable resources, we're putting them in our vehicles, and …
"Nevadans deserve a leader who will put Nevada values first, not the liberal, radical agenda we see today from Steve Sisolak
CARSON CITY (AP) — Nevada state lawmakers are bound by a state constitutional requirement to approve revenue-generating decisions with two-thi…