Allowing reallocation, the court said, "would create uncertainties for future development."
Nevada's economic development board has signed off on a combined $33 million worth of tax incentives for a Google data center and a lithium ba…
CARSON CITY (AP) — Nevada Gov. Steve Sisolak sent a letter to Vice President Mike Pence on Wednesday asking for "some clarity and explanation"…
LAS VEGAS (AP) — The new head of Nevada's university system is no "ivory tower academic," she said, and thinks growing up as the daughter of a…
"It's interesting that if it's a demonstration, it's OK. If it's a rally, it's not OK."
LAS VEGAS (AP) — In open defiance of state regulations and his own administration's pandemic health guidelines, President Donald Trump hosted …
LAS VEGAS (AP) — Gov. Steve Sisolak said President Donald Trump has denied the state's request to have the federal government fund all of the …
President Donald Trump will rally supporters at the Minden-Tahoe Airport in Douglas County on Saturday after plans for a similar event in Reno…
RENO (AP) — University of Nevada, Reno alumni and donors may have had their information stolen in a data breach that occurred in May, universi…
RENO (AP) — Bars, taprooms, wineries and breweries will remain closed in Las Vegas but allowed to reopen as early as next week in the Reno-Spa…
GOP Chairman Michael McDonald assured reporters Trump will be in Nevada this weekend.
LAS VEGAS — President Donald Trump is planning to travel to Nevada this weekend, though large airport rallies initially set for Las Vegas and …
"Disputes about unpostmarked ballots received after Election Day will not exist if the law no longer allows counting unpostmarked ballots rece…
RENO (AP) — A rural Nevada church is trying again to persuade the 9th U.S. Circuit of Appeals that the state's 50-person cap on religious gath…
LAS VEGAS (AP) — A Nevada judge ruled Thursday the state's marijuana licensing process can resume, with some new retail marijuana stores allow…
LAS VEGAS (AP) — A day before Nevada's eviction moratorium was set to expire, Gov. Steve Sisolak announced plans to extend it for 45 days to p…
LAS VEGAS (AP) — Nevada Gov. Steve Sisolak said Friday that it will be safe to vote in person this November, but he prefers that people stay h…
WASHINGTON (AP) — Republicans opened their prime-time convention Monday night with dark warnings about America's future if President Donald Tr…
ELKO – A meeting open to all 17 Nevada counties to talk about the potential impacts of the Nevada Legislature's latest moves to raise mining t…
Republican Secretary of State Barbara Cegavske is asking for an emergency regulation to keep closer tabs on who is "ballot harvesting" after a…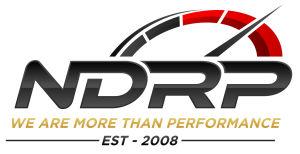 Neff's Diesel Repair & Performance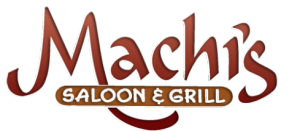 CARSON CITY (AP) — Gov. Steve Sisolak signed into law Friday a measure allowing courts to slow down the rental eviction process to allow landl…
Lawmakers will not be asked to take a COVID-19 test nor have testing made available to them prior to the start of a second special session tha…
Gov. Steve Sisolak is rolling back orders to close bars in three rural counties, but will continue with closures in Las Vegas and Reno as the …
LAS VEGAS – Nevada's Division of Industrial Relations has fined two more businesses for noncompliance with coronavirus directives, including a…
Democratic lawmakers plan to introduce a bill lowering the level of deductions that the state's mining industry can take to reduce their taxab…
"As a third-generation Nevadan ... I think I'm very aware of what mining has or hasn't done for this state ... it's time they pay their share,…
As Nevada lawmakers publicly debate cutting $1.2 billion from the state's budget, the business community, progressive activists and unions are…