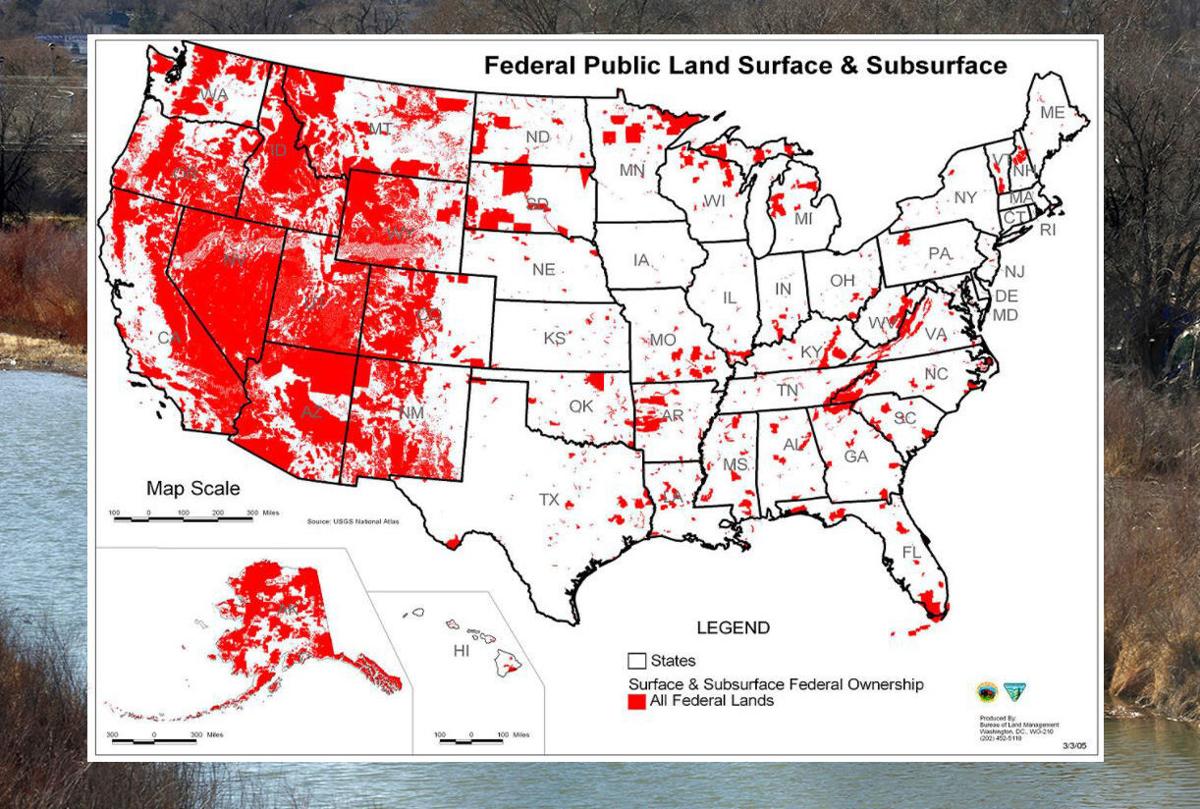 ELKO – The Nevada Assembly has passed a resolution supporting a national 30 x 30 land and water conservation effort, but state Sen. Pete Goicoechea, R-Eureka, said he "adamantly opposes" 30 x 30 in Nevada mainly over water issues.
And Elko County County Commissioners have passed a resolution against President Biden's 30 x 30 executive order because of the potential threat to the use of public lands for mining and exploration, ranching, hunting, fishing and outdoor recreation.
Commissioners voted to send copies of their resolution to the U.S. Department of Interior, U.S. Department of Agriculture and all other relevant federal and state agencies.
Goicoechea said nearly all the surface water in Nevada is appropriated, so any effort to obtain senior water rights to meet 30 x 30 goals would "be a dogfight." He said "very, very nervous" that the government would have to suspend someone's water rights to make the goal.
The senator said 87% of the land in Nevada is public land, but if 30% is "earmarked forever" for conservation that would impact the mining industry, for example.
Assemblyman John Ellison, R-Elko, said he strongly opposes the 30 x 30 resolution, questioning how 30% of Nevada's water could be set aside for conservation.
"It's another taking. Nothing about it is fair," he said.
The 30 x 30 resolution approved by the Nevada Assembly on April 9 urging conservation of 30% of Nevada's lands and waters by the year 2030, and the Nevada Conservation League stated that this resolution was in response to scientific recommendations to address the "current extinction, climate and biodiversity crisis."
According to the Nevada Legislature's website, the joint resolution passed with 26 in favor and 16 voting against it, and the resolution is now in the Senate Committee on Natural Resources.
The sponsor of AJR 3, Assemblywoman Cecelia Gonzalez, said the resolution is a "brilliant opportunity to help reverse the destruction of wildlife and confront the climate crisis that we face in Nevada in a manner that urges cross-government collaboration and includes and respects indigenous voices and conservation efforts."
The Nevada Conservation League also stated that government leaders and the public support the 30 x 30, including 70 mayors from across the country. West Wendover Mayor Daniel Corona is one of them, according to the league, which also stated that a recent poll by Colorado College showed 82% of Nevadans support the 30 x30 national goal.
Land and water conservation also supports a booming outdoor recreation economy, according to the league, citing $12.6 billion in annual consumer spending, 87,000 jobs in the state and $1.1 billion in state and local tax revenue.
Goicoechea said in a conference call April 22 that 15 governors mainly from Western states have signed a letter to President Biden saying that 30 x 30 is a state issue in opposing the plan. He said the issue is "our land, our water" for the states.
Nevada Gov. Steve Sisolak didn't sign the letter, which is signed by the governors of Alabama, Alaska, Arizona, Arkansas, Idaho, Iowa, Mississippi, Montana, Nebraska, North Dakota, Oklahoma, South Dakota, Tennessee, Texas and Utah.
The resolution passed by Elko County Commissioners on April 8 is based on a fact sheet provided by the American Stewards of Liberty that "summarizes the issues pretty well," said Elko County Commissioner Rex Steninger. "In my opinion, it is just another socialist power grab. We've got to do everything we can to stop it."
Commissioner Cliff Eklund asked if the 30 x 30 is an executive order, what can the county do?
Steninger said at the commissioners' April 7 meeting that opposition resolutions can be sent to Congress because executive orders are not law.
Commissioner Delmo Andreozzi said the 30 x 30 initiative "decimates states' rights," and he believes the "easy stuff," like the federal land in Nevada, will be taken first "so we need to go on the offense on this."
The county resolution states that the federal government already manages 72% of the land in Elko County, or 7.9 million acres out of 11 million acres, and 554,967 acres in the county are protected as wilderness, wilderness study areas, state parks and wildlife refuges.
The resolution also says that the board "opposes the designation of any additional public lands and national forests in Elko County as wilderness, wilderness study areas, wildlife preserves, open space or other conservation land thereby restricting public access to such lands and preventing the development and productive use of the resources on or within such lands."
Commissioners support the continued management of public land for multiple use and sustained yield, "recognizing the nation's need for domestic sources of minerals, energy, timber, food and fiber, and in careful coordination with Elko County to ensure consistency with county land use plans and land management policies, as required by law," the resolution also states.
They also write that they opposed road closures, road decommissioning, halting road construction and other limitations on public access, and they also support Nevada's system of water rights and oppose any federal designations of water.
Commissioners also call for the acquisition of private land only from willing landowners and at fair market value, not through "regulatory compulsion."
The Elko County Board of Commissioners agenda for its April 7 meeting stated that the national 30 x 30 program "is a plan advanced by radical environmental activists to permanently protect 30% of America's land and oceans by 2030."
Steninger said there is confusion about whether Biden's executive order refers to waters in all states or to the oceans.
A fact sheet issued by the U.S. Department of Interior when Biden signed the executive order on Jan. 27 says oceans in a subtitle but the nation's waters elsewhere. The Nevada resolution applies to 30% of the state's land and water.
This is the same executive order that put a pause to oil and gas leasing and promoted clean energy development.
The fact sheet also says that the U.S. is losing a football field worth of land in its natural state every 30 seconds.