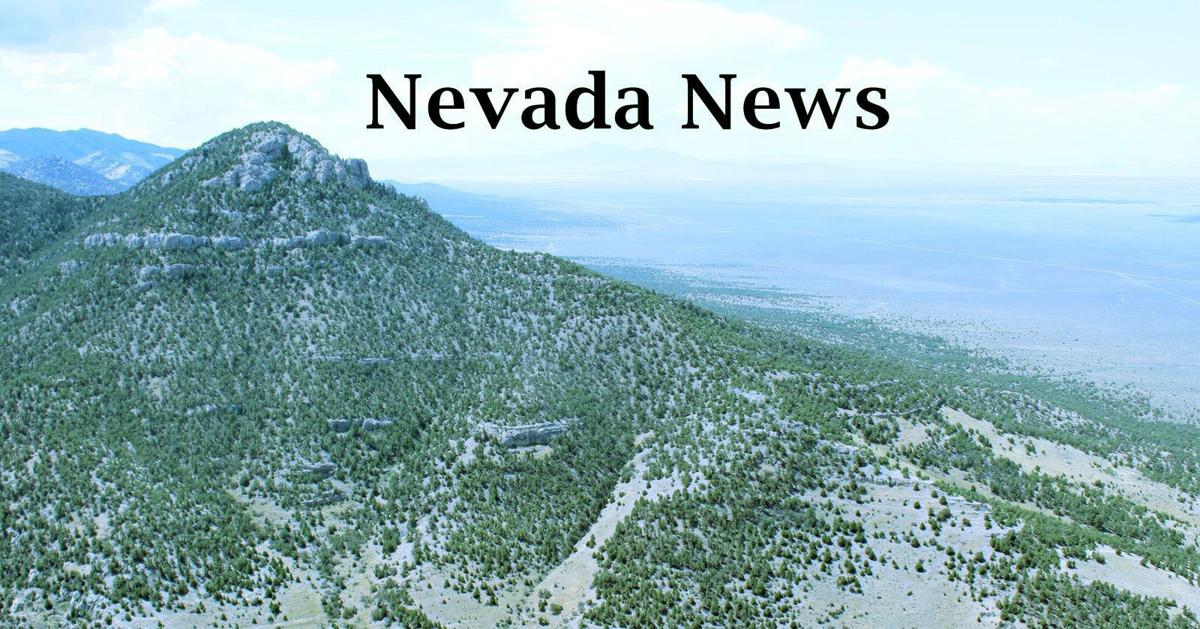 LAS VEGAS (AP) — Nevada health officials have opened an investigation into a spike in COVID-19 deaths among residents of a Las Vegas nursing home that accounts for about one-fourth of the 93 deaths tied to the virus at all state-regulated institutions.
The Department of Health and Human Services reported that 24 residents of The Heights of Summerlin have died from the coronavirus.
Media reports said as many as 16 of the facility's residents' deaths were registered on Wednesday.
But department spokeswoman Shannon Litz said the deaths happened over a longer period of time. She said the nursing home had failed to report the deaths in a timely fashion.
The state says 133 cases of virus infection have been confirmed there.
Lori Mayer, a spokeswoman for The Heights of Summerlin, told the Las Vegas Review-Journal the reporting delay happened because all but one of the deaths involving the nursing home residents occurred in local hospitals. Facility officials didn't immediately respond to phone and email requests for comment Thursday from The Associated Press.
Litz said in a statement late Wednesday the Nevada Division of Public and Behavioral Health "has taken swift action to begin an investigation and provide help and care" to residents and staff.
State data shows 76 residents and 57 staff members have tested positive for the virus at The Heights of Summerlin, representing 49% the residents and 29% of the staff.
Nevada has confirmed 7,166 cases of COVID-19 statewide and 378 related deaths.
In other Nevada coronavirus developments:
—Collections from a hotel room tax that helps pay bonds for the taxpayers' $750 million share of construction costs for the NFL's Raiders new home at Allegiant Stadium in Las Vegas are expected to be near zero for recent months because of coronavirus-related shutdowns. But before the closures, the Las Vegas Stadium Authority Board collected tax revenues above expectations and has enough money between that and reserve funds to make bond payments this year and next. the board said Thursday. The $2 billion stadium is expected to be mostly completed by the end of July.
— About 20,000 more Nevada residents filed first-time unemployment claims last week, pushing the number of jobless claims filed since mid-March to almost one-third of the entire workforce in the state in February, the U.S. Labor Department says. Nevada's unemployment rate shot up from an all-time-low 3.6% in February to a record 22% last week. Another jump is expected with a state Department of Employment, Training and Rehabilitation report on Friday.
— Nevada's Gaming Commission says a Gaming Control Board workshop scheduled Tuesday aims to give Gov. Steve Sisolak information and confidence to let casinos reopen after a more than two-month closure. No opening date is currently set after the mid-March closure ordered to prevent groups from gathering and spreading the coronavirus. Commissioner Deborah Feutsch said Thursday casino and hotel patrons will have to be patient with new health and safety rules.
— Three major Las Vegas casino companies have announced their employees will be tested for COVID-19 before returning to work. MGM Resorts International, Caesars Entertainment and Boyd Gaming have launched employee testing measures as businesses prepare to reopen. The University Medical Center will administer tests at the Las Vegas Convention Center.
— State court officials enacted rules requiring face coverings for everyone entering the 14-story Regional Justice Center and two-story Family Court buildings in Las Vegas and limiting the number of people in elevators to four. The rules apply to visitors, attorneys, employees and vendors. Children and people who need assistance to remove face coverings are exempt.
Be the first to know
Get local news delivered to your inbox!