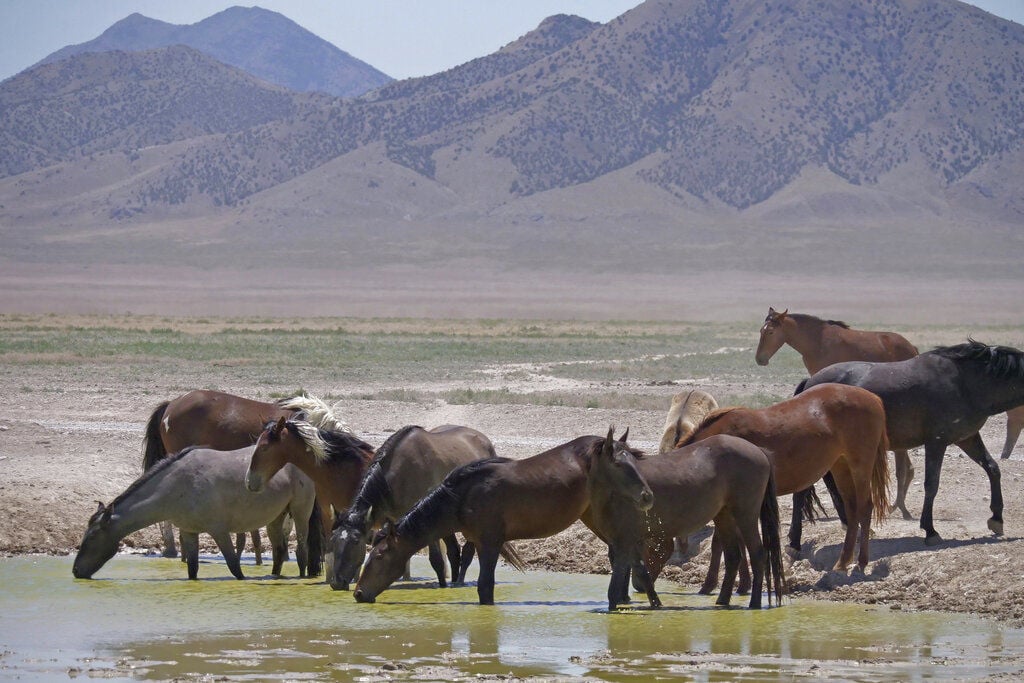 RENO – An estimated 88,090 wild horses and burros are now roaming on public rangelands in 10 Western states – the largest population estimate since the 1971 Wild Free-Roaming Horses and Burros Act was passed – according to the Bureau of Land Management.
That's more than three times the number the habitat can sustainably support in conjunction with other authorized land uses, the agency reported.
At the same time, the BLM continues to care for approximately 50,000 unadopted and unsold animals in its off-range corrals and pastures, costing taxpayers $50 million annually – nearly two-thirds of the Wild Horse and Burro Program annual budget.
The BLM, National Wild Horse and Burro Advisory Board will meet July 9-11 in Boise, Idaho, and Oct. 29-31 in Washington, D.C.
"The Board will discuss the pressing challenges of wild horse and burro management, including the number of unadopted and unsold animals in BLM facilities and the effects of overpopulation on public lands," stated the agency.
Both meetings will be live-streamed from 8 a.m. to 5 p.m. Mountain Time at www.blm.gov/live. The BLM will host a site visit for the Advisory Board to a local wild horse herd management area on July 9.
The board is composed of people representing a range of interests. It provides advice and recommendations to the BLM as the agency carries out its responsibilities under the 1971 Wild Free-Roaming Horses and Burros Act. The law mandates the protection and management of these free-roaming animals in a manner that ensures healthy herds at levels consistent with the land's capacity to sustainably support them as part of BLM's multiple-use mission.
The agendas of the upcoming meetings can be found in the June 7 Federal Register at www.federalregister.gov. More detailed agendas and materials will be posted on the BLM website at BLM.gov/WHB prior to each meeting.