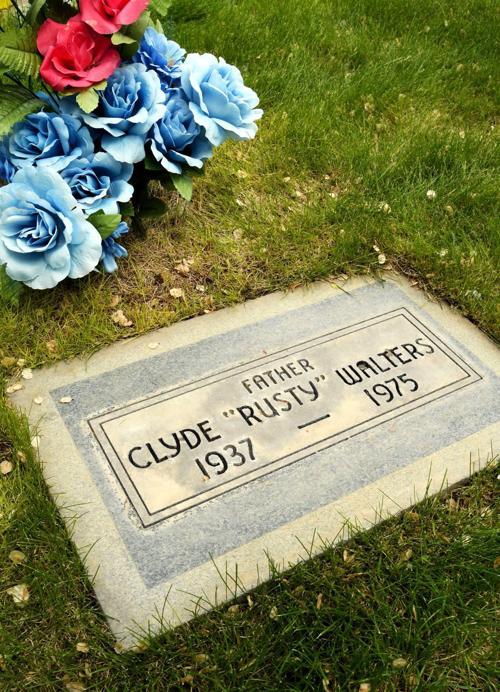 ELKO – Elko's only police officer slain in the line of duty is being honored.
In a public hearing on May 21 the Elko City Council approved a request by the Elko Police Department Honor Guard to rename a portion of a street after Clyde "Rusty" Walters, who was killed in 1975. "Walters Court" will be the new name of a segment of 15th Street south of Silver Street to the cul-de-sac near the police station.
"Let's just keep it to one officer," said Mayor Reece Keener. "It was a horrible tragedy, but after over 100 years of history it is quite remarkable to have only one officer down in the line of duty."
Officer Walters was shot on Feb. 17 when he and accompanying officer and brother-in-law Wally Wotring entered the Double H Saddle Shop at 419 Railroad St. According to an article published in the Elko Daily Free Press at the time, the policemen were there to arrest Arthur J. Holling Jr., who worked for his father at the shop.
Police Chief Dan Taelour said that Holling, a twice-convicted felon out on parole, asked the officers if he was going to be taken to jail. When Walters replied in the affirmative, Holling dropped the broom he was holding, bent down behind a workbench and came up firing a .22 caliber revolver at Walters.
You have free articles remaining.
According to the article, the policemen returned fire. Taelour said Holling was struck and went down. He died at the scene.
Walters was struck several times in the midsection and Wotring sustained light wounds to his neck and shoulder.
Walters was taken to Elko General Hospital where he was operated on. He died on Feb. 20.
The city council's action this week will open renaming the street to public comment.
"The city council accepted the name change petition at their April 23, 2019 meeting and directed staff to set the matter for a public hearing," said Keener.
This article was changed to clarify that Clyde Walters was the only "police officer" slain in the line of duty.  Others from the sheriff's department had been slain on the job.