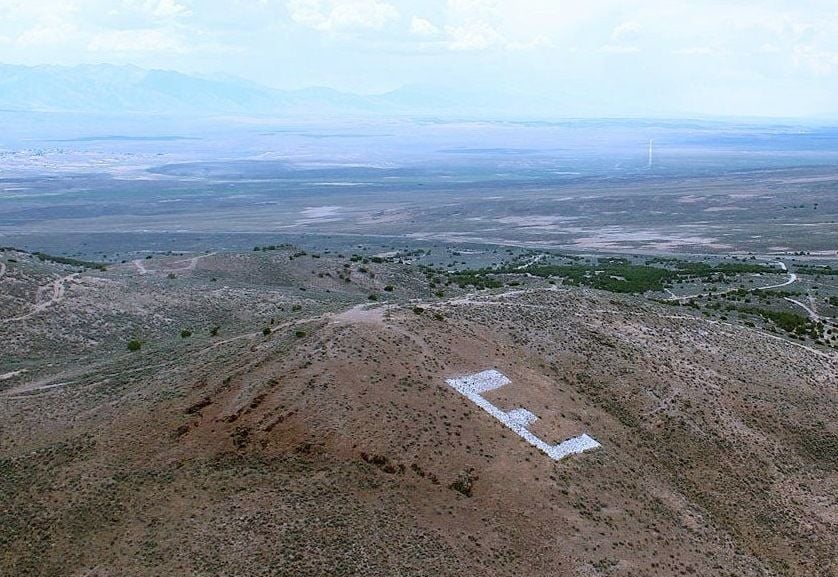 Spring Book Fair underway
ELKO — The Elko County Library is hosting its annual Spring Scholastic Book Fair from April 8-20. With a great selection of books for all ages and interests, the Book Fair is a perfect opportunity to stock up on books for our summer reading program and your family vacations.
Proceeds from the Fair go toward craft and program supplies and for some of the library's special events, such as the Spring Eggstravaganza and Halloween Carnival.
Watercolor Class
ELKO – Melanie Smith will be offering a watercolor class from 5:30 to 7:30 p.m. every Tuesday at the Elko County Art Gallery located at 407 Railroad St. Supplies will be provided or feel free to bring your own. The cost is $10 for members and $15 for non members. Email ecacelko@gmail.com for details.
Local RPEN Chapter Meeting April 10
ELKO—The Elko County Chapter of Representing Public Employees of Nevada will hold their monthly meeting at 12:30 p.m. April 10 at the Terrace Senior Center at 1795 Ruby View Drive. The guest speaker will be Wendy Bernhard to speak about Life in the Congo. All active and retired public employees who are in the PERS retirement system are invited to attend. For more information contact President Margaret Marcucci at 934-7361 or email mkmarcucci@yahoo.com.
Civil Air Patrol hosts FAA Safety Forum
WINNEMUCCA — Civil Air Patrol's Humboldt County Composite Squadron will host the Federal Aviation Administration Safety Team (FAAST) for a safety forum on April 10, from 6-8 p.m., at the Winnemucca Municipal Airport.
The FAAST will present, "What Keeps Us Safe in General Aviation." All current pilots, student pilots, spouses, former pilots, and any other interested parties are invited to attend. For those holding current pilot certificates, WINGS program credits are available for this event. This forum is offered as a public service of the Civil Air Patrol and the FAA.
For more information on the FAA WINGS program, visit: https://www.faasafety.gov/. The FAAST mission is to improve the Nation's aviation accident rate by conveying safety principles and practices through training, outreach, and education; while establishing partnerships and encouraging the continual growth of a positive safety culture within the aviation community.
Information will also be available on how being a Civil Air Patrol member can improve pilot skills as well as serving the local community and nation.
Holocaust Book Club to meet
ELKO — The Holocaust Book Club will be starting back up at the Elko County Library. The first book club meeting for the year will be April 11 from 4:30-5:30 p.m in the Bruce Memorial Meeting Room.
The book that will be discussed is "We Were the Lucky Ones" by Georgia Hunter. The library has a limited supply of books available for check out. Participants can stop by the front desk and check out a book.
For additional information, call 738-3066.
Library Book Club selection for April
ELKO — Elko County Library Book Club will discuss the novel "Delicious!" by Ruth Reichl on April 15.
The book club will meet at 6 p.m. in the Library Meeting Room. Copies of the book are available for check-out. All are welcome to attend.
Call Patrick Dunn at the library for more information, 738-3066.
Easter services at Calvary Baptist
ELKO — Everyone is invited to join Calvary Baptist Church during this Easter season in celebration of Jesus Christ's magnificent and glorious resurrection and His triumph over sin and death.
The following services and events are at the church located at the corner of Fifth and Walnut streets in Elko, unless otherwise noted:
Palm Sunday Service (special presentation of The Messiah in the Passover, presented by Chosen People Ministries) on April 14 at 10:30 a.m.
Good Friday Service and the Lord's Supper on April 19 at 6 p.m.
Easter Gospel Celebration on April 20 from 1-3 p.m. at Southside Elementary.
Easter Sunrise Service on April 21 at 5:45 a.m. at Elko Summit (watch for the signs on the Summit).
Easter Worship Service on April 21 at 10:30 a.m.
For more information, call the church office at 738-6840.
Brain Architecture Game Night & Pinwheels Coloring Contest
ELKO — Community members are invited to attend a game night where teams will play the Brain Architecture Game and find out how life experiences affect a child's brain.
You have free articles remaining.
Each team will build a brain using pipe cleaners while drawing life experience cards that can either strengthen (a straw) or adversely affect (a weight) a child's developing brain.
There is also a pinwheels coloring contest for children up to age 10. Prizes will be awarded for the coloring contest. The event will take place from 5:30 to 7:30 p.m. April 16 at the Family Resource Center, 331 7th Street. Call 753-7352 or email parenting@elkofrc.org for information.
2019 Sage-grouse Experience
ELKO —On April 20, people will have a chance to view sage-grouse strutting on a lek. The group will leave Elko at 4:30 a.m. for Ruby Valley. After the lek viewing, the group will return to the Elko Basque Club for a brunch, presentations and hands-on activities concerning the bird.
This free event includes an event souvenir. Reserve a spot by April 15. Email sage@nnsg.org to register. Children 12 and older are welcome with an accompanying adult.
For more information, go to Facebook at sage grouse experience or call 775-385-8870.
Cinco de Mayo Parade, Festivities
ELKO — The 19th annual Cinco de Mayo Parade and Festivities will be held on May 4. The parade will start at 11 a.m. in downtown Elko and the festivities will start at noon at the Elko County Fairgrounds.
There will be music, coleadero, Mexican food, ballet folkloric performances, face painting, photo booth, various vendors, bounce houses and more.
Vendor applications are now being accepted for both food vendors and non-food vendors. Club Mexicano will accept applications up until April 26. For a vendor application or parade entry application email nanci_29@yahoo.com or contact Nancy at 385-4327 or Ben Cortez at 340-6043.
Lamoille Country Fair accepting vendors
LAMOILLE — The 44th annual Lamoille Country Fair will be June 30 in Lamoille. Vendor applications are now being accepted for both food vendors and handcrafted booths. The club will accept applications until June 1 or until full. This event is the major fundraiser for LWC. Community donations, Spring Creek High School scholarship and Great Basin scholarship benefit from the fair's proceeds.
For an application visit www.lamoillewomensclub.org. Vendors may also contact Pam Osmonson at 775-397-2214 or Charlene Mitchel at 775-374-0315.
Beta Sigma Phi seeks members
ELKO – Are you looking for new friends and fun things to do? Would you enjoy a social or community service-oriented group?
Beta Sigma Phi could be just right for you. The international women's friendship network provides service opportunities and educational programs to its members. There are women of all ages, interests, educational and economic backgrounds. It is the largest organization of its kind in the world.
For information about Beta Sigma Phi visit www.betasigmaphi.org or contact Karla Walker at 775-397-3562.
Alzheimer's Support Group
ELKO – The Alzheimer's Support Group meets every second Wednesday of each month from 1 p.m. to 2 p.m. at the Terrace, Elko Senior Center. This support group is designed to provide emotional and social support for those caring for a family member or anyone with Alzheimer's or dementia. For more information call 800-272-3900.
Horizon Hospice support group
ELKO — Those who have experienced the death of someone significant are invited to join Horizon Center Grief Group meetings on the first and third Mondays of every month, except on holidays.
The group meets at 1250 Lamoille Hwy, Suite 413, from 6-7 p.m.
The purpose of the group is to provide information about the grief process; to share experiences; and to alleviate the feeling of isolation.
For more information call 778-0612.
Sunrise Rotary meets at Dalling Hall
ELKO — The Rotary Club of Elko Desert Sunrise meets each Thursday morning (except the second Thursday of each month is an evening social) in Dalling Hall – 600 Commercial St.
Members are dedicated people who share a passion for community service and friendship. The club connection gives you the chance to develop skills like public speaking, project management, and event planning.
Buffet breakfast begins at 6:30 a.m., cost is $15 per person. Call at least one day in advance to reserve your breakfast. Everyone is welcome.
Interested to learn more? There are two active Rotary Clubs in Elko. See https://www.elkorotary.org/ for information on the Rotary Club of Elko, which meets around the lunch hour.
Young Life teens meet every Monday
ELKO — Young Life plays an important role in our community and offers teens hope, faith, adventure and unconditional friendship.
Young Life is looking for new teen members. Want to go to camp this summer and have some fun with other teens?
Meetings begin at 6:42 p.m. at 616 Commercial St. Call 775-397-8129 or see Facebook page under Young Life Elko/Springcreek.