WASHINGTON (AP) — Secretary of State Mike Pompeo spoke Monday to his Russian counterpart about convening the leaders of the five permanent mem…
JACKSON, Miss. — A mask mandate and other restrictions took effect Monday in 13 of Mississippi's 82 counties as the state continues to see a r…
PARIS (AP) — Amid pervasive backsliding on social distancing, Britain has made masks mandatory in shops and France is weighing whether to requ…
In a story July 12, 2020, about schools reopening, The Associated Press misidentified the first name of an American Academy of Pediatrics phys…
GENEVA (AP) — The World Health Organization's chief on Monday slammed some government leaders for eroding public trust by sending mixed messag…
Venezuelan migrant workers, who left the country when its economy collapsed, are trying to return as coronavirus cases surge across the region…
LOS ANGELES (AP) — The body of "Glee" star Naya Rivera was found Monday near the surface of a Southern California lake, authorities said.
MIAMI (AP) — The resurgence of the coronavirus in the United States ignited fierce debate Monday about whether to reopen schools, as global he…
TERRE HAUTE, Ind. (AP) — A U.S. district judge on Monday ordered a new delay in federal executions, hours before the first lethal injection wa…
SAO PAULO (AP) — After 35 years of civilian-led democracy, President Jair Bolsonaro has created the most militarized Brazilian government sinc…
Venezuela's collapsing economy drove them away. Now the coronavirus is sending them back home.
BERLIN (AP) — "Bridges still need to be built" between European Union countries at odds over plans for a massive stimulus package to help the …
A cache of preserved 1966 newspapers has emerged from a melting glacier in France, the latest in a string of objects revealed as the glacier retreats.
WARSAW, Poland (AP) — Polish President Andrzej Duda declared victory Monday in a runoff election in which he narrowly won a second five-year t…
NEW YORK (AP) — Here comes the latest hurdle for the pandemic-defying stock market to leap with ease, investors hope: the worst quarterly prof…
LONDON (AP) — Johnny Depp accused Amber Heard of hitting him with a "haymaker" punch during an altercation near the end of their volatile marr…
SKOPJE, North Macedonia (AP) — Election officials in North Macedonia carried ballot boxes to the homes of voters suffering from COVID-19 or in…
BELGRADE, Serbia (AP) — Thousands of people in Serbia have been holding protests against the country's president and his government in what wa…
ROME (AP) — The United Nations says the ranks of the world's hungry grew by 10 million last year and warns that the coronavirus pandemic could…
LONDON (AP) — The British government told individuals and businesses Monday to get ready for new costs and red tape — but also an exciting "ne…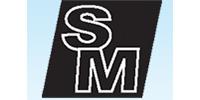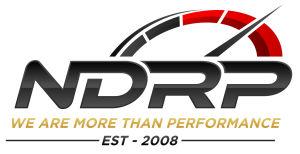 Neff's Diesel Repair & Performance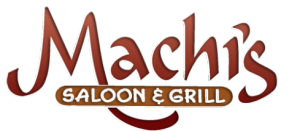 ROME (AP) — Residents of a southern Italian town on Monday kept up their protest against more than a dozen rescued migrants with the coronavir…
BEIRUT (AP) — The International Monetary Fund on Monday urged Lebanese authorities to unite behind a government economic plan that has receive…
BERLIN (AP) — German is aiming to make its six-month presidency of the European Union "climate neutral," by organizing events in such a way as…
MIAMI (AP) — As U.S. sanctions scare away the world's largest shippers from Venezuela's oil industry, new players are willing to brave the hei…
LOS ANGELES (AP) — Kelly Preston, who played dramatic and comic foil to actors ranging from Tom Cruise in "Jerry Maguire" to Arnold Schwarzene…
ABIDJAN, Ivory Coast (AP) — Ivory Coast's vice president has submitted his resignation less than a week after the prime minister died, officia…
Mars is about to be invaded by planet Earth. Three countries are launching robotic spacecraft to the red planet this month.