LAS VEGAS — Thousands of hotel, casino and restaurant workers marched Friday on the Las Vegas Strip to highlight their call for employers to r…
NEW YORK (AP) — Two Canadians detained in China on spying charges were released from prison and flown out of the country on Friday, Prime Mini…
WASHINGTON (AP) — Meeting with the leaders of India, Australia and Japan, President Joe Biden declared Friday that the U.S. and other members …
UNITED NATIONS (AP) — Many leaders saying many things about many topics that matter to them, to their regions, to the world: That's what the U…
NEW YORK (AP) — Prime Minister Imran Khan sought to cast Pakistan as the victim of American ungratefulness and an international double standar…
TORONTO (AP) — Canadian prime minister: 2 citizens detained in China released after Huawei executive and US reach deal on charges.
A woman's dream came true as she flew with geese over the Alps, a volcano eruption continues in the Canary Islands, and more of today's top videos.
MILAN (AP) — Milan Fashion Week opened its third day of preview shows for next spring and summer against the backdrop of thousands of young en…
For the United States, COVID-19 was about leadership and "a dose of hope." For Iran, it was about the inhumanity of sanctions. Tiny Palau, lar…
Wall street closed out a choppy week of trading Friday with a mixed finish for the major stock indexes, though the S&P 500 managed its fir…
UNITED NATIONS (AP) — Barbados Prime Minister Mia Amor Mottley certainly didn't phone in her speech at the U.N. General Assembly on Friday — b…
UNITED NATIONS (AP) — At a U.N. General Assembly meeting packed with global gloom, Japan's outgoing leader highlighted what he cast as a momen…
THE HAGUE, Netherlands (AP) — A 59-year-old man, described as an "incorrigible and calculating criminal" was convicted Friday of stealing a pa…
THE HAGUE, Netherlands (AP) — A group of Dutch students has reimagined van life and is hitting the road to Portugal. Just don't call their gro…
NEW YORK (AP) — With cascading crises casting a pall over the proceedings at this year's United Nations General Assembly, Slovakian President …
Pepe, a Chilean "therapist" with long blonde fur, and Chimu, his feisty black-and-white female canine companion, stroll the hallways of a pedi…
JERUSALEM (AP) — In an unusually harsh speech, President Mahmoud Abbas on Friday gave Israel one year to end its occupation of territories the…
RIO DE JANEIRO (AP) — Dyane Rodrigues used to enjoy strolling along Rio de Janeiro's iconic Ipanema beach after a hot summer's day. Daylight s…
In more than 50 years growing bananas on the Spanish island of La Palma, Antonio Brito Alvarez has never seen anything like the devastation wr…
UNITED NATIONS (AP) — Iran's new foreign minister said Friday the country will return to nuclear negotiations "very soon," but accused the Bid…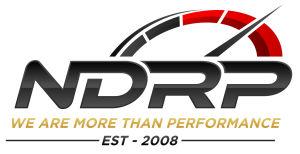 Neff's Diesel Repair & Performance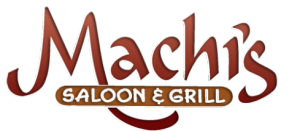 Ildar Yagafarov has dedicated his life to the ancient tradition of wild honey hunting in the forests of Bashkortostan.
BRUSSELS (AP) — A top European Union legal adviser said Thursday that software installed in Volkswagen cars to alter the amount of pollutants …
Peruvians living in one of the world's driest areas may have a solution to their water crisis - "fog catchers" that catch droplets through thi…
BERLIN (AP) — The contenders to succeed Angela Merkel as Germany's chancellor sought to mobilize voters Friday as the election campaign neared…
A family in Croatia has opened a "bee hotel" offering productive beehives for sale to clients who'd like to keep bees but lack the time or spa…
Jewish worshippers flock to the Western Wall Plaza, the holiest site at which Jews can pray, for the Sukkot festival Priestly blessing.
ROME (AP) — Catalan separatist leader Carles Puigdemont left a jail in Sardinia on Friday after a judge ruled that he could go free pending an…