JERUSALEM (AP) — A visibly frantic Prime Minister Benjamin Netanyahu is in the fight of his political life as the country heads to national el…
HONG KONG (AP) — Police fired chemical-laced blue water and tear gas at protesters who lobbed Molotov cocktails outside the Hong Kong governme…
FREEPORT, Bahamas (AP) — Tropical Storm Humberto moved away from the Bahamas on Saturday after dumping rain on parts of the archipelago's nort…
DUBAI, United Arab Emirates (AP) — The Latest on the tensions in the Persian Gulf a day after Iran-backed Yemeni rebels attacked major oil sit…
PONTIDA, Italy (AP) — Thousands of die-hard League voters from all over northern Italy are gathering in a town in the foothills of Lombardy as…
MCLEAN'S TOWN, Bahamas (AP) — Jeffrey Roberts lifted a mustard-yellow curtain from the ground as he looked for passports and other documents a…
FRANKFURT, Germany (AP) — Activists blocked the main entrance to the Frankfurt Motor Show on Sunday in a protest against what they call the "c…
DUBAI, United Arab Emirates (AP) — Iran denied on Sunday it was involved in Yemen rebel drone attacks the previous day that hit the world's bi…
DUBAI, United Arab Emirates (AP) — Iraqi prime minister's office denies the country's territory was used to launch the drones that attacked Sa…
JERUSALEM (AP) — Israeli Prime Minister Benjamin Netanyahu is convening his final pre-election Cabinet meeting in a part of the West Bank he's…
DUBAI, United Arab Emirates (AP) — Iran Foreign Ministry dismisses US claim it was behind Saudi oil attacks, calling it part of US policy of '…
BERLIN (AP) — Berlin was the last place Helga Melmed had expected to see again.
TUNIS, Tunisia (AP) — Tunisians are casting ballots in their North African country's second democratic presidential election, choosing among 2…
LONDON (AP) — To some, he's a strategic genius. Others call him a mayhem-loving anarchist.
ROSH HAAYIN, Israel (AP) — As former army chief of staff Benny Gantz campaigns to be Israel's next leader, he is relying less on policy specif…
DUBAI, United Arab Emirates (AP) — The Latest on the explosion and fire at a major oil facility in Saudi Arabia (all times local):
BEIJING (AP) — China has banned flying kites, drones and captive pigeons over central Beijing for more than two weeks as it prepares for a mil…
CAIRO (AP) — Egypt's president on Saturday angrily dismissed corruption allegations made by a businessman-in-exile against the country's milit…
DUBAI, United Arab Emirates (AP) — Yemen's Houthi rebels launched drone attacks on the world's largest oil processing facility in Saudi Arabia…
LONDON (AP) — Model Naomi Campbell took center stage at London Fashion Week on Saturday night with a gala charity benefit at the impressive se…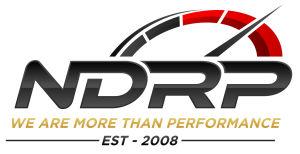 Neff's Diesel Repair & Performance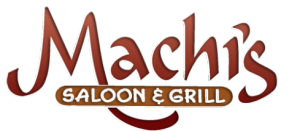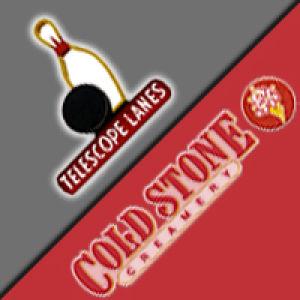 Cold Stone-Telescope Fun Center
ABOARD THE OCEAN VIKING (AP) — Italy allowed a charity rescue ship to sail Saturday to a tiny southern island so that 82 migrants aboard could…
KABUL, Afghanistan (AP) — The Afghan government will only consider making a "legitimate" peace with insurgents after national elections are he…
SKOPJE, North Macedonia (AP) — Lawmakers in North Macedonia have dismissed a special prosecutor tasked with investigating high-level corruptio…
BERLIN (AP) — Germany faces a decisive week in its efforts to combat climate change, with Chancellor Angela Merkel pledging Saturday that Euro…
LONDON (AP) — A unique solid gold toilet that was part of an art exhibit was stolen early Saturday from the magnificent home in England where …
LONDON (AP) — The British prime minister who called the 2016 Brexit referendum and then saw the public vote to leave the European Union, creat…
CAIRO (AP) — A Sudanese court says the trial of former President Omar al-Bashir on corruption and money laundering charges will resume next week.