(StatePoint) You've been grilling all summer long, which means you may be in need of some new ideas this Labor Day Weekend. Experts say, no ma…
(BPT) - The Botanist Gin provides three simple steps to hone your cocktail making skills for creating refreshing summer sips.
Seek help from the store to make showstopping dishes in a flash
7 tips for buying, storing and cooking frozen seafood
(Family Features) As families continue to adjust their meal routines amidst a worldwide pandemic, there are trends you and your loved ones can…
Asian-inspired small plates for the entire family
Take the fear out of trying unfamiliar produce
Learn to prepare authentic pantry-friendly meals and bento boxes
(Family Features) Comforting family meals are a tradition in many homes with time spent around the table sharing stories and laughs while enjo…
(Family Features) Summer means it's time to heat up the grill. If you're looking to add some sizzle to your summer grilling menu, shake things…
(BPT) - We took the country's most popular cocktail — The Original Margarita — and went below zero! The Original Margarita you know and love i…
(Family Features) There's not much that tastes better during the summer than a meal hot off the grill. If you're in the mood for a delicious b…
(Family Features) A busy summer schedule requires plenty of energy, and while relaxation is sure to help, what you eat is your essential sourc…
(BPT) - Being apart from your friends is hard, especially for kids who can't spend time with their favorite people. With a little thought and …
(NewsUSA) - This August, escape from the heat and the stress with a slate of suspense, crime, and justice programming on Lifetime.
(BPT) - If you have a love for the art of cheese boards, you're certainly not alone. But if you sometimes find yourself stuck in a rut making …
(BPT) - If you have a love for the art of cheese boards, you're certainly not alone. But if you sometimes find yourself stuck in a rut making …
Update summer classics with Asian-inspired flair
(Family Features) Boosting immune function through a healthy diet has become an important new focus for many people these days. One key dietar…
(BPT) - Today's moms are real-life superheroes. Check out some statistics that show how these multitasking mavens are dealing with the pandemi…
(BPT) - Cooking at home is not just about getting dinner on the table. Creating meals together benefits your family in many ways, well beyond …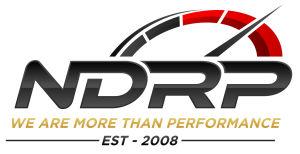 Neff's Diesel Repair & Performance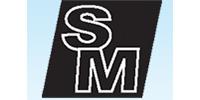 (Family Features) The days are getting longer and hotter and you're itching to head outside to kick off grilling season. After a few weeks of …
(Family Features) With so many eating plans and diets to choose from when looking to lose weight, it can be challenging to make the decision t…
(BPT) - The food choices you make can help you feel more energized and focused, but what some people may not realize is they also have a profo…
(BPT) - Summer is a time for making family memories, and that doesn't need to be different this season even if some of the destinations on you…
(Family Features) Grilled meals provide a summer escape for many families by offering opportunities to spend moments together while enjoying f…
A late-night meal that can aid weight loss
(BPT) - By Mike Del Pozzo