(StatePoint) "There's no place like home." There's a reason why Dorothy preferred the warm feeling of rural Kansas over the hustle and bustle …
(NewsUSA) - More than 86% of people surveyed in the U.S. have never heard the term "aphasia." Aphasia is a language disorder that impairs the …
(StatePoint) When you quit smoking you can lower your risk for a number of serious health problems, including lung disease, lung cancer and he…
5 tips to make your 2021 road trips successful and safe
(Family Features) Family reunions this summer are sure to take on special meaning as families reunite after months apart. Organizing such a mo…
Post-high school guidance from online school graduates
(Family Features) Whether it's your child's first day of kindergarten or the start of middle school, back-to-school season can bring a range o…
How to eat for a better Earth
(Family Features) As stay-at-home orders ease, many families are eager to get out of the house and hit the road for a summer trip. However, va…
(Family Features) As families across the country get ready for back-to-school season, many are also preparing to return to in-person work, whi…
(Family Features) A lung cancer diagnosis can bring a host of emotions and questions, and "now what?" is one of the first. Assembling the righ…
(Family Features)After more than a year of nearly constant companionship, many pet parents are preparing to leave their pets at home while the…
(NAPSI)—If your family is like most, you've spent months preparing for the joys and challenges that arise with the arrival of a new baby—and i…
(NAPSI)—Here's something cattle ranchers know: Each season brings with it different health challenges for their livestock, from respiratory di…
(BPT) - Ouch! Kids break bones in many ways. Whether from a fall, a sports-related injury, roughhousing or just an accident, a broken bone isn…
(BPT) - Ouch! Kids break bones in many ways. Whether from a fall, a sports-related injury, roughhousing or just an accident, a broken bone isn…
(BPT) - Getting back into the swing of things for this year's return to school may be a challenge after more than 18 months away, and even mor…
(BPT) - Keeping skin clean and healthy might seem simple, but for many people, finding a skincare routine that works can take trial and error.…
(BPT) - When the COVID-19 pandemic left many unable to visit their mental health providers in person, telehealth surged in popularity.
(BPT) - Maintaining balance is an important part of life, especially when it comes to health and wellness. For people with classic congenital …
(BPT) - It is common for people to experience both periods of happiness and sadness throughout their lives, but it can be hard to determine wh…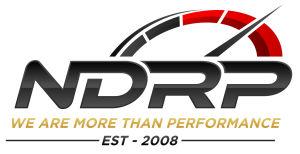 Neff's Diesel Repair & Performance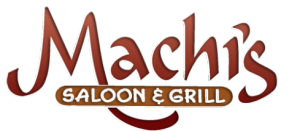 Sorry, but your browser does not support the video tag.
(BPT) - From practicing ballet at a young age to dancing and cheerleading for two professional sports teams, Kate has always been passionate a…
(BPT) - As the country is opening back up, maintaining health and wellness is top of mind for many. Getting up and moving your body regularly …
(BPT) - After months of social distancing, many people are eagerly gathering with friends and family again. Whether it's for a barbecue, cooko…
(BPT) - As CBD, or cannabidiol, continues to be explored for its potential therapeutic benefits and risks, more and more products that contain…
(StatePoint) Karen S. was a long-time oncology nurse when she got her own cancer diagnosis at age 54. What she thought had been recurrent urin…
(Family Features) Although a growing number of businesses are reopening their in-person office spaces, many are maintaining remote workforces …