The disgraced former British spy Christopher Steele has kept a low profile in recent years. Understandably so, given that investigations revea…
Michael Paul Williams — a columnist with the Richmond Times-Dispatch in Richmond, Va. — won the 2021 Pulitzer Prize in Commentary "for penetra…
Iowa is represented in the U.S. House by three Republicans and one Democrat. After last year's census, an independent advisory commission drew…
In the abortion debates, the polarized discussion often focuses on death. Which is a shame, as foster care and adoption are important, even cr…
After being on the U.S. market for around 15 years, an e-cigarette has, for the first time, been authorized for sale by the Food and Drug Admi…
Here is where the Old Contrarian (me) seeks to diminish the importance of what Old Yeller (not the 1956 children's book, but the 45th presiden…
A little over a year before the 2022 midterm election, Nevada Democrats are worried that Governor Steve Sisolak is seriously vulnerable to a c…
Lately, Americans have been watching the news with concern. That's because tight global supply chains are causing shortages for many everyday …
It has become common in some circles to call the Jan. 6 Capitol riot an "armed insurrection." That leads to a few questions: How many rioters …
The Washington Post recently ran a story outlining how the very rich around the world hide their money so their governments couldn't take away…
Episode 23: Richard Kyte and Scott Rada talk about how to reduce the conflict and celebrate the traditions of these three holidays.
Commentary: People who have a regular third place expand their circle of friends, laugh more often, are more engaged in their community, are h…
'The decision to have children has always struck me as an essentially selfish one: You choose, out of a desire for fulfillment or self-betterm…
President Biden has pledged to cut America's greenhouse gas emissions in half by 2030. He intends to meet this ambitious target through a wave…
Walk into any U.S. store these days and you're likely to see empty shelves.
A falsehood-fed fire is engulfing American democracy, where more than half of Trump voters  -- and 4 out of 10 Biden voters -- support secessi…
One of the great privileges of teaching and working on a university campus is the chance to be in touch with young people. Over the past few y…
LAS VEGAS — The Nevada State Democratic Party released the following statement in observance of Indigenous Peoples' Day:
WASHINGTON — President Joe Biden promised an economy that could be firing on all cylinders next year, but Friday's disappointing jobs report s…
PITTSBURGH — In December 1833, a young man from Chester, N.H., moved to Washington to take up a position as a clerk in the House of Representa…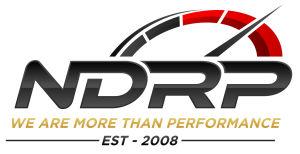 Neff's Diesel Repair & Performance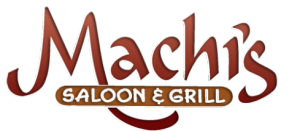 Pharrell Williams has reeled in a boatload of awards as a recording artist and producer. But the Virginia Beach native's greatest hit may have…
Social scientists Dr. Alison Dagnes and Dr. Lawrence Eppard are joined by University of Baltimore law professor Kimberly Wehle to discuss the …
"Use of the Antiquities Act has fueled tensions between the federal government and states over land control – and not just in the Southwest re…
The Democrats are in a real mess. Moderates and liberals are sniping at each other with the same animosity they usually aim at Republicans.
Now, more than ever, mining policy is energy policy. Wind turbines, solar panels, batteries, and electric vehicles (EVs) are driving soaring d…
When Instagram crashed for six hours on Monday, Sarah Choi's reaction hopscotched from "FREEDOM!" to "addiction."
From a securities regulation standpoint, any big lie could potentially defraud investors and invite an investigation