WASHINGTON — During an Oval Office interview with me last week, President Donald Trump acknowledged for the first time that, in 2018, he autho…
The dual opinions that the Supreme Court issued Thursday concerning the release of President Donald Trump's financial records amount to a soun…
It's a standard part of every revolution: The gleeful citizens amass in the square and topple the towering statue of the dethroned despot. And…
Facebook may finally stop lending its enormously powerful microphone and amplifier to deceitful politicians and manipulative campaigns. And in…
U.S. District Court Judge Emmet G. Sullivan, who had the case of former national security adviser Michael Flynn yanked out of his hands by a f…
Sometimes, the facts of a case have an emotional appeal in addition to a strong constitutional basis. Espinoza v. Montana certainly qualifies.
The latest statistics, as of July 10, show COVID-19-related deaths in U.S. are just under 1,000 per day nationally, which is down from a peak …
Why aren't critics of pandemic reopenings talking about California in the same breath as some other states? And what does that say about comba…
Under intense pressure from mostly Black community organizers, some local governments are responding to demands to defund the police and dives…
"Religious discrimination." It's an accusation we hear with increasing frequency. Indeed, discrimination on the basis of religion is one of th…
"I hear America singing, the varied carols I hear." My old UCLA coach, John Wooden, used to quote that Walt Whitman poem often, and I've been …
It all comes down to the Fickle Five Percent.
Rep. Jan Schakowsky (D-IL) and several senior House lawmakers recently announced a plan to impose price controls and seize patents on any COVI…
As our nation continues to deal with Covid-19, we benefit from initiatives instituted by former Presidents Bill Clinton and George W. Bush.
The novel coronavirus pandemic poses a severe challenge to elected leaders that far exceeds any headaches posed by budget crises or corruption…
My son, who is nearly 17 years old and Black, is afraid to go outside. "Mom, I am a Black guy wearing a mask in Oakland," he told me. "I am go…
Long before current market volatility, state and local pension debt posed a risk somewhere between a ticking time bomb and a crate of nitrogly…
Princeton University's president, Christopher L. Eisgruber, recently announced that Woodrow Wilson's name will be removed from the university'…
To make sense of the Supreme Court's decision in the "faithless electors" case, it helps to remember something pretty basic: When you vote in …
If there's a cruel way to handle an immigration issue, the nation can rest assured that the Trump administration will find it. The latest chap…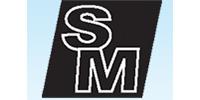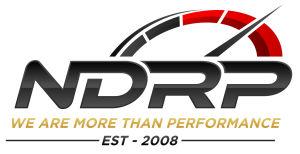 Neff's Diesel Repair & Performance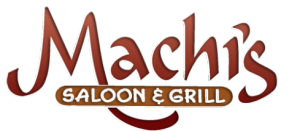 On Monday the Supreme Court gladdened the hearts of cellphone users by ruling that a 1991 federal law outlawing most robocalls could largely r…
President Donald Trump's proposal for a "National Garden of American Heroes," is a ludicrous, transparently political stunt. It's also his lat…
As concern over the impact of COVID-19 on prison populations began to mount, the federal Bureau of Prisons implemented a ban in March that pro…
Now that many states are reopening for business, it feels like we are returning to some semblance of normalcy. Scratch the surface of this new…
That much news coverage is biased against President Trump goes without saying. But every now and then there comes an episode of bias so egregi…
The recent spike in U.S. COVID-19 infections has mercifully been accompanied by a declining death count. There were days in the spring when th…
Online schooling has failed. American schools need to reopen in the fall. It has now become obvious that the steady diet of online instruction…