"You are the most selfish (expletive) people on the planet." I jerked my head to the left, where I saw a neighbor glaring at us from his drive…
The COVID-19 pandemic has intensified the debate over whether authoritarian states are gaining the upper hand across the world. Although there…
Stay in the know! Browse through opinions and analysis on today's hottest topics.
Don't know what it is about warm weather that seems, more so than other seasons, to pull always-present racial tensions to the fore - probably…
He isn't trending right now, but he should be. Still, it didn't take long for savvy social media mavens to make the connection between banishe…
Whenever somebody assures me that everything happens for a reason, it's normally my practice to tiptoe quietly away.
Gold is everywhere in modern life, from jewelry to electronics to smartphones. The global electronics industry alone uses 280 tons annually. A…
President Donald Trump has finally goaded Twitter into starting the fight that Trump has been itching to have. Unfortunately for the social me…
This is how a thug acts. Twitter at long last has affixed fact-check links to a couple of tweets by President Donald Trump that include verifi…
As states nationwide begin the process of reopening, Americans continue to battle over the methods governors and local authorities have used t…
California and 22 other states are taking the Trump administration to court - again - in an attempt to block President Donald Trump's foolishl…
This is a solemn and challenging time in the life of our nation and world. A remorseless, invisible enemy threatens the elderly and vulnerable…
Joe Biden is a mediocre presidential candidate, and every Democrat knows it. He never would have won the nomination if a stronger, younger opp…
Sadly but predictably, the snake oil cures and scams meant to exploit the coronavirus crisis for personal gain seem endless. But perhaps the g…
In mid-April, I received a message from the nursing home in Connecticut where my mother lives. When I called back, a doctor told me, "your mot…
In the wake of nearly 40 million jobless claims in recent weeks, Americans are clearly struggling to pay the bills. In fact, a new national po…
One might think Mexican immigrants in the U.S. would be sending less money home to their families as a result of the coronavirus.
As many of us now try to venture out of our homes safely, we will see one of the most welcome signs of spring: baby animals. Every year around…
In July 2001, a 28-year-old woman named Lori Klausutis fell and hit her head on a desk at work in Fort Walton Beach, Fla. She was found dead t…
It's clear from Jared Kushner's sticky little fingerprints and crayon scratchings all over the country's domestic and foreign policy that he's…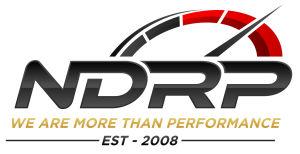 Neff's Diesel Repair & Performance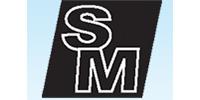 Diplomats at the United Nations have less than six months to stop Iran - the world's leading state sponsor of terrorism, violator of nuclear n…
When Donald Trump's supporters in 2016 imagined him bringing his television catchphrase - "You're fired!" - to Washington, they probably didn'…
was bittersweet for me. I was haunted by the image of an unarmed black man wearing a white T-shirt and khaki shorts, jogging down the road tow…
The COVID-19 health crisis has had a devastating effect on the nation's restaurant industry. According to a National Restaurant Association su…
These past few months have taken a serious toll on every American; especially those who recently lost their jobs and are struggling to find wo…
The disproportionate COVID-19-related death rates and job losses suffered by communities of color in the United States are a stark reminder of…
A lively debate is occurring about which pandemic-related emergency measures should be made permanent once things return to normal. Work from …