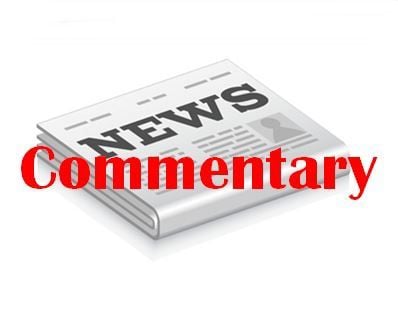 The recommendations of his "unity" task force with democratic-socialist Senator Bernie Sanders make it perfectly clear that Joe Biden's plans for the border can be summed up in one word: surrender.
Biden had already tipped his hand during his extended struggle against Sanders in the Democratic primaries, promising both amnesty and a complete moratorium on deportations. That came after he had to walk back his support for "decriminalizing" all illegal border crossings, a policy that the Obama-Biden administration's own Homeland Security chief called "tantamount to declaring publicly that we have open borders."
Given his consistent confusion over the course of this campaign, I have no trouble whatsoever believing that Joe Biden had no idea what he was raising his hand for when the debate moderator asked the candidates to indicate whether they favored decriminalizing illegal immigration. That said, the people who would actually hold power in a prospective Biden administration — the kind of people who got together with Bernie Sanders staffers to hash out a "unity platform" that takes the most far-left platform in American history even further to the left — clearly know exactly what they want: open borders.
When it comes to border security and immigration policy, the Biden-Sanders Unity Task Force Recommendations go far beyond even what Biden had previously embraced during the primary campaign. The ultimate goal is undoing the progress made during this administration and bringing back the humanitarian disaster of the 2014 "unaccompanied alien child" crisis that took place in response to the Obama-Biden administration's open-borders agenda.
Under the framework described in this "unity" platform, it would be practically impossible to detain anyone caught crossing the border, essentially forcing Border Patrol to release illegal immigrants into the country to wait months or years for an immigration hearing. Of course, as long as Biden's proposed deportation moratorium remains in place, those proceedings would be mostly meaningless — deportation orders would be suspended indefinitely, presumably until the next amnesty renders them obsolete.
In addition to dismantling border enforcement, Biden would also create additional incentives for illegal immigration. Illegal aliens would, under other Biden proposals, immediately qualify taxpayer-funded health care — another "hand raise" policy that the former Vice President later tepidly disavowed.
Biden would also stretch our generous asylum laws to the point where they effectively take precedence over the rest of our laws, granting almost the entire world the right to enter the United States simply by making an unsubstantiated asylum claim. The "remain-in-Mexico" policy — a hard-fought triumph of international relations that reduces the potential for abuse of our asylum system — would be done away with, opening the door to bogus claims by criminals and economic migrants seeking to exploit America's generosity.
The open-borders enthusiasts within the Biden Campaign have made the decision to gamble on putting their extremist ideology out in the open. We must take them at their word and recognize that Biden's approach to border security is just an elaborate form of national surrender.