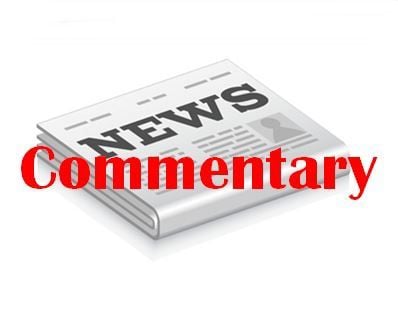 Several months ago, staff members from Nevada Sen. Catherine Cortez Masto's office asked me to share some of my experiences with the Affordable Care Act.
I told them one story about my life before Obamacare, when I was unable to purchase health insurance of any kind, for any price. One night I went jogging and tripped. I lay on the asphalt clutching my ankle. Instead of going to the nearest emergency room for some X-rays and pain medication I limped home and called every athlete I knew to get their thoughts on treatment.
I could only guess whether my ankle had a bad sprain, a torn ligament, a hairline fracture or was broken. With no insurance I wasn't about to go to an ER, where visits can cost thousands of dollars, even if the doctors find nothing wrong. I suffered instead.
In turn, I asked Sen. Cortez Masto some questions of my own. Here are her responses:
How can you help the situation in Nevada for those living with a mental illness?
I've fought to defend the Affordable Care Act's coverage of mental health services as well as protections for those with pre-existing conditions like depression and anxiety.
I've supported Michigan Sen. Debbie Stabenow's 2014 Excellence in Mental Health and Addiction Treatment Act, which provides funding for 24-7-365 certified community behavioral health clinics.
You have free articles remaining.
These local outpatient clinics have improved community mental health and addiction services in eight states, including Nevada, where they operate in Las Vegas, Elko and Fallon. They are transforming the way mental health services are delivered by providing a comprehensive set of community mental health services including crisis services, and screenings, risk assessments, and diagnoses.
I'm supportive of legislation that would expand access to more types of mental-health therapists for senior citizens. I'm constantly on the lookout for other ways to build the health-care workforce.
I've found common ground on this issue by helping one of the populations at greatest risk of suicide: America's veterans. I've introduced bipartisan legislation to expand combat veterans' access to mental health services, ensuring they have access to care long after they've served and legislation to educate female veterans about the health care services available to them as they transition from active duty.
The majority (52%) of Nevada's suicides are completed using firearms. What are your plans for passing gun control legislation?
We know there is a link between gun ownership and suicide, so we must act to ensure that we protect vulnerable people. One way is for states to develop court processes that allow family members to temporarily remove guns from the hands of individuals who pose a threat to themselves or others.
I recently co-sponsored California Sen. Dianne Feinstein's Extreme Risk Protection Order Act. I'm also a proud co-sponsor of Connecticut Sen. Chris Murphy's legislation that closes the loopholes that allow the purchase or transfer of guns without a background check. The House of Representatives has passed it.
Suicide is the number one cause of death for Nevadans aged 12-19, according to the Centers for Disease Control. What can you do to change this statistic?
We must better understand and tackle the suicide epidemic. We have to support our schools with more funding for counselors and school psychologists. I recently joined Montana Sen. Jon Tester in introducing legislation to create a pipeline for these professionals to work in our low-income schools and help schools cover the cost.