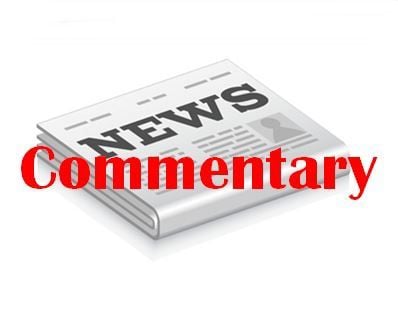 In 2010, the United States conducted its once-a-decade census, as required by the Constitution. That census missed nearly 5% of the Native American population of the country — one in twenty people in native communities simply did not count. We can't let that happen again.
The Constitution says the census has to enumerate every person living in the United States, including children. This count serves many purposes. Most essentially, it determines the total number of representatives that each state will have in the U.S. House of Representatives. States also rely on census figures to determine the boundaries of voting districts for federal, state, and local elections.
Just as importantly, census data determines how the federal government distributes money from various federal programs. In 2015 alone, the federal government used 2010 Census data to direct $6 billion dollars to the state of Nevada. The government needs accurate figures to award Nevada its fair share of funds for healthcare, housing, nutrition assistance, education, child care, and much more. Studies suggest that every uncounted person could cost state, local, and tribal governments up to $3,000 in these lost funds.
But private groups also use census information. Businesses use it to locate new customers or improve services for old ones. And scientists rely on it to protect public health.
For these reasons, it's vital that we accurately count Native Americans, who were by far the most underrepresented group in the last census. There are many reasons for the undercount of native and tribal populations. For some people, language barriers or literacy issues make it hard to fully answer census questions.
You have free articles remaining.
Another major problem is geography. Many tribal lands are in remote places, with poor or unpaved roads. Often, addresses don't have the house number and street name format that suburban homes do — instead, they may be highway or route numbers paired with box numbers. Homelessness or frequently changing residence in the Native American community is also a factor.
And for urban Indian populations, apartment living can also present a problem — it's easier to count people living in single-family homes than the multiple families living in apartment buildings, which is one of the reasons that affluent whites are actually overrepresented in census tallies.
Internet access and the digital divide are also a factor. Rural and tribal areas often lack high speed internet access, which means that one of the main methods the current census offers to reach individuals could be hard for Native Americans to use. (The 2020 Census, which begins in March of next year, will also use mailed forms, telephone, and in-person census-takers.)
Finally, the average age of Native American communities could play a part. The census traditionally undercounts children, possibly because families don't always realize that children ought to be included. Communities with more children, therefore, are more likely to be undercounted.
That's why, here in Nevada, we need to go the extra mile to make sure every single person in the state gets counted in the census. Governor Steve Sisolak has set aside $5 million to fund Nevada's Complete Count Committee, which is working with government and other groups to reach out to everyone in the Silver State and encourage them to be part of the 2020 Census. I know you'll be hearing much more about these efforts in the coming months.
I also want to personally encourage everyone in Nevada to help us count the people in your household, your neighbors, and your friends. I'm going to do everything in my power to ensure that we follow the Constitution's requirement, so that Nevadans get the voice in politics and the funds that our communities deserve.