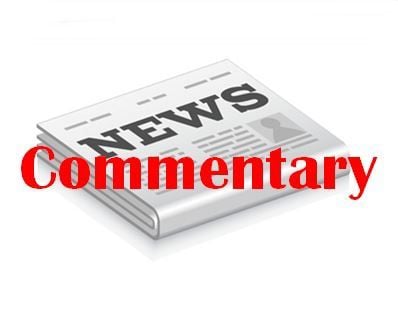 Famed architectural critic Phillip Johnson once said, "good architecture ... it doesn't make me cry." Unfortunately, two new buildings now in construction at Elko High School make me want to cry.
They are a science building and a performing arts building on College Avenue, near 12th Street. Even in an industrial setting, they would be called unattractive. I can hear the argument "we can't spend a lot of money, what something looks like doesn't matter." Do you know we are paying more than $26,000,000 for them?
I own and operate a small architecture firm here in Elko. I am always happy when a new building enhances the public realm and betters our community, even when it isn't designed by me.
I would have loved to design even one of these new buildings. My office is not big enough to handle all the work required for such a major project. I team with a larger firm from Reno when these opportunities come up.
The Elko County School District has not hired an architect from Nevada to design a new building in more than 10 years. Around $9 million in design fees have been paid to architects from Idaho in that time.
When the School District advertised to hire an architect for West Wendover Elementary, I teamed up, hoping to break the Idaho cycle. We didn't … the project was awarded to Design West Architects from Boise. When Liberty Peak was built they used the same architect and design. Although disappointed to miss another opportunity, I appreciated the frugal approach. Both Wendover and Liberty Peak are nice buildings. They don't make me cry.
A year later an ECSD board agenda listed "Review feasibility study by Design West Architects for new Science Building at Elko High School." I was surprised; this work had not been advertised. I met with the previous Superintendent and the head of facilities to question why there was no public solicitation. Both gentlemen told me this was a small contract and assured nothing big would happen on this or any other project without advertising. Seven months later an agenda said "Going to bid for a contractor to build new science building by Design West." They lied to me.
Months later Design West had also completed design of a new performing arts building, also unsolicited. Our school district, that always complains about money, would build two, brand new buildings, right next to each other, designed by the same Idaho architects.
In the most egregious example of the "buddy system" I have ever witnessed, Design West didn't even have to name their price before they were handed both projects.
The elected school board either didn't know, or didn't care?
I sent emails to the entire board. Only two of the seven board members bothered to answer, so I went to a board meeting to ask why someone local wasn't even given a chance at this work. The board would not even respond to me.
Unelected employees from the facilities department said there "just wasn't time to advertise for architects". Both these projects were listed on their five-year plan … they had five years!
They were spending $26,000,000 of public money and didn't have time to advertise ... that's so irresponsible. I pressed them about it. The facilities department reaction was to slander and lie about me, and then, shockingly, they slandered my family.
We have heard a lot about "draining the swamp" in federal politics. We have our own swamp in Elko. Unelected, unaccountable bureaucrats are spending millions upon millions of tax dollars.
The elected school board either doesn't know, or doesn't care.
Anyone who appreciates capitalism knows competition is essential for success. Design West did a good job on the elementary schools. When they realized they don't have competition, they get all the work, no matter what … the next projects result in the ugly messes being built at Elko High School.
It's such a shame ... EHS has a nice campus. All the permanent buildings are traditional red brick with nice, large windows. When President Thomas Jefferson designed the University of Virginia he taught generations of American architects, an academic campus is a special place, doing special work. Design should reflect that.
Earlier this year an architectural rendering of the new performing arts building by Design West was on the front page of Elko Daily. A gray, lifeless building. Even through disappointment, I still want every building in town to be the best it can. I emailed every board member asking them to please reconsider the material choices and gave examples of good campus design, including Jefferson's in Virginia. Only one trustee even bothered to respond, he's my brother.
I would be happy to share the email I sent with anyone interested.
It was a hard decision to write this letter. I know this will slam the door on me for any future projects at ECSD. That's disappointing but I feel strongly the taxpayers in Elko County deserve to know. Our tax dollars are not being spent wisely. The Elko County School District is sending millions of dollars out of state, refusing to say why. Go look what we are getting in return.
It's too late for these buildings but I hope future ECSD projects will be given much more care and consideration. Our children deserve better than this.
I will be voting to replace two incumbent Trustees with Greg Brorby and Robert Leonhardt. Both gentlemen share my concern about accountability and transparency. I encourage you to give them your consideration.
I am also voting NO on 'Pay as you Go' county ballot question 1. When this measure was put in place, it was smart. Elko County's economy was at the beginning of a mining boom and no one knew if bust was coming. Years later, this measure is still in place, even though the mines have staying power and our economy is stable.
Does it make sense to continue to give the school district a huge portion of the property tax revenue and deprive cities and towns in our county of other public amenities, like a recreation center? Government with too much money to spend leads to waste and abuse. It's time to drain our swamp.
Catherine Wines is a local architect and also serves as chair of the Elko Arts and Culture Advisory Council.
Catch the latest in Opinion
Get opinion pieces, letters and editorials sent directly to your inbox weekly!