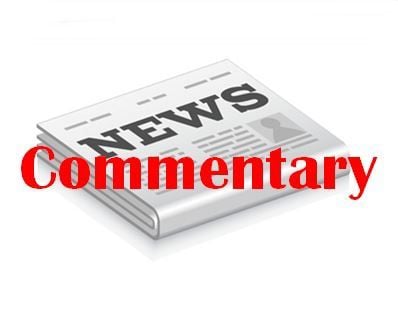 Many articles written about wolves since their establishment in the U.S. around 1995 from Canadian Grey Wolves in British Columbia have cleverly downplayed their tenacious, savage killing ability and perpetuated the myth that they only kill or prefer to kill young, old or injured animals.
The wolves originally transplanted around Yellowstone National Park have spread to Washington, Idaho, Oregon, California, Wyoming and recently Nevada. Many pro wolf advocates tend to emphasize that wolves are gentle gregarious families that selectively kill their prey to merely survive. In this article I will substantiate that this is a false narrative and that wolves are an indiscriminate killing machine unequaled in the mammal world. Not surpassed by even the killer whales of deadly fame.
The Jackson Hole News April 6, 2016 published an article by Maury Jones entitled, "It's A Lie Wolves Don't Kill For Fun." He states on March 23, 2016 "A pack of wolves descended on a herd of elk near Bondurant, Wyoming and slaughtered 19 elk, including two pregnant cow elk, from which the wolves ripped the fetuses from the cows while the cows were still alive. Jones also stated many state-contracted elk hay feeders report the killing of elk numbering up to 12 a night as "thrill kills."
According to records in France between the years 1580 and 1830 wolves reportedly killed 3,069 people. In Alaska in 1996, five wolves killed a 26-year-old woman in the Province of Ontario. In 2005 wolves killed a man in North Saskatchewan.
In an article cited by Larry Hyslop, January 12, 2019 in the Outback section of the Elko Daily, he references Dr. McNulty's article in the 2007 issue of Journal of Mammalogy ADA-595. The article cited the wolves' killing ability is often exaggerated by people. In the same research paper McNulty states, "The spectacular ability of wolves to cooperatively kill ungulates several times their size with only teeth as their weapon." Then he indulges in hyperbole saying, "People wildly exaggerate wolves killing ability as do many research papers in defense of the establishment of wolves throughout the West."
In the Tri State Livestock News, October 14, 2016, it states wolves kill indiscriminately and eat little and then move on. In the 18th paragraph of Hunting The Hunters, Tri State Livestock News, it also states that wolves massacre the elk in the low country when pushed down low because of snow.
In The Herald and News, Klamath Falls, Oregon on June 4, 2014, a reprinted article by President and CEO David Allan of RMEF, states that since the re-introduction of wolves into the Yellowstone area the Northern Yellowstone Elk herd is down 80 percent. This fact is verified by Yellowstone biologists.
In Researchgate.net biologists in Scandinavia reported radio-collared wolves were successful 45-64 percent out of 185 attacks on moose, snow depth and moose age being factors. In 2009 wolves killed 105 sheep in Idaho. In 2011, Canadian Journal of Zoology reported that 34 caribou calves were killed by wolves. In August 2013, 176 sheep were killed near Idaho Falls, Idaho.
In 2001 the Book, Wildlife Populations, Dale Seip Ministry of Forestry in British Columbia states, "Wolf predation is a major factor of ungulate populations of North America." In an article by Gautheir on Wolf Predation on the Burn Wash Caribou Herd In Yukon, in 1980 and 1981 wolves caused 72 percent of the mortality.
In an AP article in the Magic Valley Idaho Newspaper July 2018: As of June 30, 2018 there were 61 "confirmed" livestock killed by wolves which included: 9 cows, 29 calves and 23 sheep.
To get firsthand knowledge of wolf "thrill killing" of elk and livestock talk to ranchers and state-contracted elk feeders throughout Montana and Wyoming. Hello Nevada, welcome to the Wolf Pack,and I am not talking football.
Callan Payton is a Wells rancher.