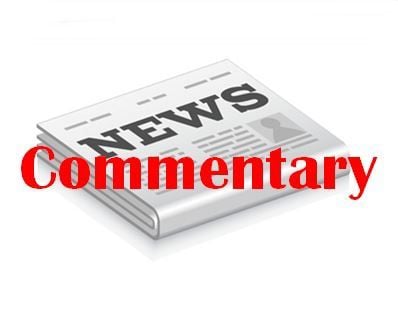 House Speaker Nancy Pelosi has a radical new plan to let the federal government set drug prices.
To combat this bill, many Republicans are holding up Senator Chuck Grassley's Prescription Drug Pricing Reduction Act as a more moderate alternative.
That's a mistake. While Grassley's bill isn't as radical as the Pelosi's, it includes similarly dangerous reforms. Neither bill would do much to save patients money. And both would make it harder for Americans to access new drugs.
Pelosi's bill would empower government officials to set prices for a variety of drugs. The bill instructs the Secretary of Health and Human Services to "negotiate" the prices of up to 250 medicines.
But these negotiations would hardly be fair. The bill caps the negotiated prices at 120 percent of the average price paid for these drugs in six other countries. Any company that refused to negotiate would have to pay the government 65 percent of last year's sales for the drug in question.
Though it might seem moderate in comparison, Grassley's bill contains its fair share of government price setting. Like the section that prohibits drug companies from raising Medicare prices faster than the rate of inflation. Firms that raise prices too quickly would have to pay a rebate to the government, equal to the difference between the old and new prices.
You have free articles remaining.
Like all price setting, this so-called "inflation penalty" would prohibit drug companies from setting market prices. But that won't lower costs for patients. To make up for lost revenue in the short-term, drug companies will raise prices on non-Medicare patients. Over time, companies will begin launching drugs with artificially high prices, to avoid having to raise prices and face the penalty down the line.
The Senate plan would also tax manufacturers for certain drugs sold in Medicare Part D. Once Part D beneficiaries spend $5,100 out of pocket on prescriptions, the government begins paying for the majority of each drug they take. Under Grassley's bill, drug makers would have to pay for 20 percent of each drug sold in this "catastrophic phase."
But most Part D beneficiaries never reach the catastrophic phase. So this reform won't do anything to lower their drug costs. In other words, the government is the primary beneficiary of this new tax on drug makers.
The Senate bill would raise taxes on pharmaceutical firms by $100 billion. And as any Republican senator should know, raising taxes is bad for business.
This is especially true for the drug industry, where developing just one new medicine costs an average of $2.6 billion. The more money researchers have to fork over to Uncle Sam, the less they'll have to spend on research.
Price setting also makes it harder for patients to access new drugs. Consider that Americans had access to almost 90 percent of all new medicines released between 2011 and 2018. Meanwhile, patients in the United Kingdom only had access to 59 percent of those drugs. Canadian patients had access to just 46 percent.
Grassley's plan may be a slightly better alternative to Pelosi's. But watered-down socialism is still socialism, and would be equally disastrous in the long run. Let's hope Republicans come to their senses and drop this bill before it's too late.
Sally C. Pipes is president, CEO, and Thomas W. Smith fellow in healthcare policy at the Pacific Research Institute.