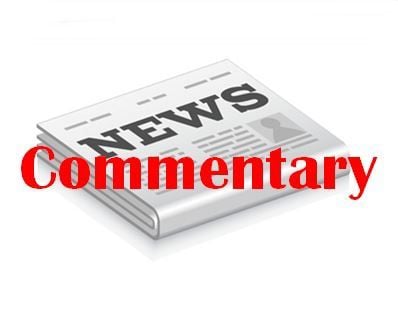 Recent articles published in the Nevada Independent, POLITICO, and the Reno Gazette-Journal about Dan Patterson's whistleblower complaint against the Battle Mountain District Office of the Bureau of Land Management miss a key point. Congress has directed how BLM must manage our public lands. BLM employees – whether they are a district manager or a staff person – cannot insert their personal preference for any particular industry or for conservation over natural resources development.
The whistleblower's portrayal of a chummy relationship between BLM and the industries it regulates, including Nevada's mining industry, overlooks BLM's legal obligations to manage public lands for multiple uses as Congress mandated nearly 45 years ago when it enacted the Federal Land Policy and Management Act of 1976. In FLPMA, Congress directed BLM to manage public lands for multiple uses that provide the nation with domestic sources of minerals, food, timber, fiber, and outdoor recreational opportunities, while at the same time minimizing environmental impacts and protecting air quality, water resources, fish and wildlife habitat, sensitive plants and animals, and archaeological sites.
The mission Congress established for BLM requires a careful balancing act to authorize mining, ranching, oil and gas, renewable energy, logging, recreation, and other activities, while simultaneously ensuring the environment is protected. That is exactly what BLM has done at mineral exploration and mining projects throughout Nevada.
All mineral activities on public lands, ranging from small exploration projects to large mining operations, must comply with Congress' command to prohibit unnecessary or avoidable environmental impacts. Contrary to the whistleblower's assertions, BLM's mining regulations have not changed since 2017.
Additionally, before companies can begin exploring or mining, they must furnish federal and state regulators with a reclamation bond. BLM, the Nevada Division of Environmental Protection, and the U.S. Forest Service currently hold over $3.15 billion in reclamation bond monies to ensure Nevada exploration and mining projects will be properly reclaimed.
As the top metals mining state in the country, Nevada mines produce gold, silver, copper, lithium, barite, and other minerals that are the building blocks of the Nation's economy, conventional and renewable energy infrastructure, manufacturing sector, and national defense. Everyone who owns a smart phone, a computer, a car, or a house; who lives and works in a building; who travels on a bus, train, or airplane; or flips on a light switch, uses minerals.
Nevadans should be proud of the substantial contributions that Nevada's mining industry makes in providing these essential minerals from highly regulated and environmentally responsible mining operations. Because many Nevada mines are located on public lands, BLM plays an important role in ensuring these mines are built and operated in compliance with numerous federal and state environmental protection laws and regulations. Nevada mining companies spend millions studying the environment at their proposed mines and are required to provide this information to BLM and NDEP. The whistleblower's description of the Environmental Impact Statement that BLM developed for the Gemfield Mine Project in Esmeralda County is misleading. It took BLM six years to complete this EIS and cost the company $3,632,000, as shown on the cover of the document.
The multimillion-dollar price tag for an EIS reflects the level of detailed environmental studies that companies must perform and pay for, and the thorough analyses the agencies conduct in evaluating proposed mining operations. This is not the fast-track, preordained process described in the whistleblower's complaint.
The whistleblower overlooks Esmeralda County's involvement in the Gemfield Mine Project EIS and dismisses the findings of the County's expert hydrologist who doublechecked BLM's conclusions to verify the post-mining pit lake will not adversely impact groundwater or harm wildlife. In fulfilling their obligations to ensure the health and safety of Esmeralda County residents, County officials took extra care to scrutinize the proposed mine. The whistleblower has shown total disregard for Esmeralda County's ability to know what's best for their community and to carefully consider the impacts of this project in their backyard.
The whistleblower criticizes BLM for approving two Notices for initial exploration at Rhyolite Ridge, a promising lithium project in Esmeralda County. His criticism ignores BLM's longstanding regulations for small exploration projects that impact fewer than five acres and are located at least one mile apart.
Notice-level projects must adhere to the same environmental protection standards as larger projects, including protecting sensitive plants like the Tiehm's buckwheat at the Rhyolite Ridge Project. Notices remain in effect for an initial period of two years and can be extended if the company is complying with environmental protection standards and the reclamation bond remains sufficient to guarantee reclamation. Because it can take many years to discover a mineral deposit, it's not unusual for companies to have multi-year Notices.
The whistleblower used to work for the Center for Biological Diversity, a group that wants to protect plants and animals by limiting other uses of public lands. CBD frequently challenges permits for natural resource development projects to achieve their objective. He implies that BLM's mission should be more like that of his former employer and contends BLM issues too many permits.
But it's BLM's job to issue permits for mineral exploration, mining, ranching, oil and gas and renewable energy development, and other land uses so long as the proposed projects comply with environmental protection standards. Despite his preference for species protection over natural resource development and other uses of public lands, the whistleblower's complaint cannot change the Congressional mandate governing how BLM must manage and regulate public lands. The changes he wants would literally take an act of Congress to amend the law.
Maybe that will happen someday. But until it does, we should appreciate the difficult job that Congress has given BLM and recognize the agency's efforts to reach the balance Congress requires. We should understand that working under a system of stringent laws and regulations, companies throughout Nevada build and operate mines that safeguard the environment. We should remember that these mines provide thousands of high-paying jobs, generate tax revenues, benefit nearby communities, place the utmost importance on worker health and safety, and produce the minerals we use and need in our daily lives.
Debra Struhsacker is co-counder and a director of the Women's Mining Coalition, which was founded in 1993 with the mission to "bring the story of the modern mining industry to Members of Congress."
The multimillion-dollar price tag for an EIS reflects the level of detailed environmental studies that companies must perform and pay for, and the thorough analyses the agencies conduct in evaluating proposed mining operations. 
Catch the latest in Opinion
Get opinion pieces, letters and editorials sent directly to your inbox weekly!