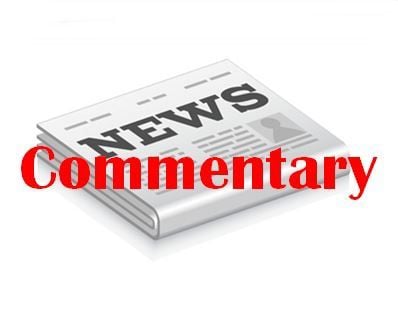 Last Monday, I was sitting in my office more than 5,000 miles from medieval gothic anything. I got a news alert, the Cathedral of Notre Dame was on fire. I clicked, and clicked, and clicked hoping it was modern day fake news. It wasn't.
I came to a live video stream, from the heart of the French capital, and stared as flames shot out the massive roof of one of western civilization's most important buildings. I just stared. Almost instantly, tears were streaming down my face.
Why? Why would a fire on another continent strike such emotion? I'm not French or Roman Catholic and thankfully also not a hunchback.
I know why. I know for me, personally, I am a "place" loving, architect that has an almost unhealthy affinity for significant structures all over the globe. Emphasis on almost. I also have an unapologetic craving for anything historic. I remember how lucky I am to have visited Notre Dame twice in my life. I have personally witnessed the artistry and painstaking labor that went into building such a majestic structure before the benefit of powered cranes, laser levels or plasma anything.
It took around 150 years to build Notre Dame. When you really think about everything the architects, contractors, and craftsman didn't have to work with, the amazing thing is, it only took 150 years to build.
Soon images of Notre Dame engulfed in flames was the lead story of every news outlet, everywhere. As the roof spire collapsed I was overcome with fear that this world treasure might be a total loss.
The next morning when French fire officials announced the building structure had been saved I felt a deep sense of relief. Watching images of Parisians spontaneously singing hymns and kneeling in prayer in the streets of very progressive Paris, I started thinking about the lesson this narrowly avoided disaster could teach us.
Notre Dame is one of the most iconic structures in the world and unquestionably our greatest example of gothic architecture. But it's more than that. Our historic buildings are part of us.
They form civilization's identity and tell the story of our cherished memories. Most importantly they are a tactile, accessible point of our shared humanity.
Composer Eric Nathan, who has been privileged to perform in Notre Dame, was asked after the fire about his feelings of the building. He eloquently stated, "old spaces seem to me to have a soul."
Notre Dame survived the French Revolution, two World Wars, Nazi occupation, and countless kings and rulers, both good and bad. It survives as a Christian icon in an ever increasingly secular world. As the world watched the fire, all of those things seemed trivial. Places like Notre Dame are a testament that there is more that binds us, than divides us.
You have free articles remaining.
North America doesn't have many buildings that are so iconic, or so old. That doesn't mean we don't have anything to care about.
Sadly, we rarely think about the importance of our own icons until disaster strikes. Whether disaster comes from mother nature or by the hands of man, it reminds us that we need to cherish and maintain the buildings and places that define and connect us. They connect us to our ancestors, our past, and our shared story.
Too often, Americans let our past fall into dilapidation that leads to no other option than controlled destruction. Even worse, we tear down buildings that are not dilapidated but merely inconvenient, or dare I say, too old.
We are lucky in this country to have plenty of space to build on. At the same time that space makes us complacent and all too willing to build new rather than exercise the options of rehabilitation, renovation, or restoration of existing buildings. That leads to sprawling cities with large asphalt footprints and massive infrastructure systems that are expensive to install and even more expensive to maintain over time.
The consequence of that sprawl is a slow moving wave of growth away from the heart of Americas cities. That wave often leaves a wake of poorly treated, historic buildings as casualties. The very buildings that are at the heart of humanity.
Many cities, including some of our closest neighbors, have realized the value of their historic buildings and embraced the character and charm of their historic core. There are successful redevelopment projects happening all over America. The staple of those successes is a good supply of healthy buildings with diverse economic possibilities. These areas need a good public realm too. It needs clean, safe, friendly places for people and their cars.
Elko seems to be slow to catch the movement and indifferent about many of our historic buildings.
We have nothing as majestic as the Cathedral at Notre Dame but we have a collection of structures and a downtown that has more than enough potential.
I understand, from personal experience, money is always a factor and preservation of old buildings can present large costs. But keeping a building and its surroundings clean and well lit costs very little. A welcoming, well-kept building may bring the business needed to make a larger investment possible. I encourage my neighbors in the downtown to keep the weeds down and the trash picked up. Even if a renovation isn't financially feasible right now, keep engaged in the redevelopment process. It affects us all.
I also encourage City and County officials to recommit to the public buildings they are charged with. Lead the way in creating and maintaining public spaces that are safe, pleasant, user friendly, and desirable for private economic investment.
The citizens of Elko can help in these efforts. A walk from the parking corridor to support a business on Idaho Street is no farther than a walk through a big box store parking lot at the edge of town. There are great businesses, shops, galleries and places to eat, drink and play in our downtown. There could be many more if you spent your dollars locally.
We can all learn from the fire that almost destroyed a vital piece of world history. Notre Dame tells the story of a significant moment in time. Elko's downtown also has a compelling story to tell. It's more important than a cathedral in Europe, because it's our story. Our public realm and historic structures are part of us, they define our existence. Together they document where we have been and will shape what we become.
I care deeply about Notre Dame, but I care more about our town. We all should.