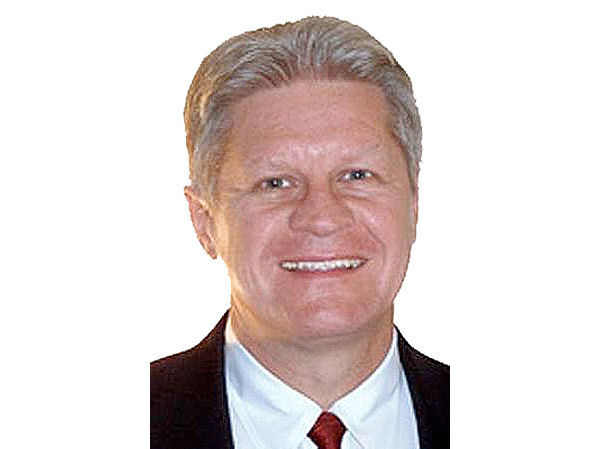 This is our third column presenting the findings of the Nevada Controller's Annual Report for fiscal year 2017. The first one gave an overview of the whole CAR and the second outlined how the state spent its money. This one details the revenue side: where it got the money.
Folks often assume that government revenues come mainly from taxes. In fact, less than half of Nevada's revenues now come from state taxes. The majority of revenues are classified as program revenues, which include charges for services and grants and contributions received by the state. General revenues include mainly taxes and also smaller miscellaneous items.
Both program and general revenues are raised in connection with Nevada's governmental activities and business-type activities (mainly unemployment insurance) and from three state entities that file separate accounting reports in addition to the state accounting reports covering primary government revenues and spending. These three entities are called discretely presented component units, and the Nevada System of Higher Education (NSHE) accounts for nearly their entire total.
Total state spending for FY17 was $13.363 billion, comprised of $7.469 billion (56 percent) in program revenues and $5.895 billion (44 percent) in general revenues.
Revenues from grants and contributions for Nevada governmental activities totaled $5.108 billion, or 39 percent of total state revenues and 68 percent of program revenues. Moreover, they grew much faster than other revenues from FY06 to FY17. This growth raised program revenues from 48 percent of total state revenues to 56 percent. Governmental grants and contributions increased more than $3.2 billion from FY06's $1.875 billion to FY17's $5.108 billion, accounting for 58 percent of growth in total state revenues.
Most grants and contributions revenues for governmental activities come from the federal government. Some of these funds are given for capital spending and more for operations. These revenues are mainly comprised of federal government funding for Medicaid, Supplemental Nutritional Assistance (SNAP, or food stamps) and Temporary Assistance for Needy Families (TANF). They are the revenue side of much of the increase in state Health and Social Services (HSS) spending discussed last week.
Most federal grants and contributions carry limitations on the use of the funds; that is, the money is not fungible. Thus, much of the spending of these revenues is driven by federal mandate and also funded by federal government taxpayers, including Nevadans. A notable risk is that federal funding is sometimes reduced, but federal mandates rarely are. Now and in coming years, Nevada faces potentially such a problem with Medicaid revenues and spending.
Charges for services, grants and contracts for higher education comprise nine percent of total state revenues, and they also grew rapidly. Program revenues totaled $1.207 billion for NSHE in FY17, an increase of $298 million, or 33 percent, over the last eleven years. During that time, these charges for services rose from $531 million to $672 million, or by 27 percent. Grants and contributions revenues rose from $378 million to $535 million, or by 42 percent.
These increases offset a decline in payments by the state of Nevada from $706 million to $568 million, or by 20 percent. Total higher education revenues grew from $1.473 billion to $1.923 billion, or by 31 percent. But the changes involved shifting some of the burden from taxpayers to students and their families, who get the direct benefit from higher education.
Other program revenues amount to 8.4 percent of total state revenues. FY17 revenues of $1.108 billion grew only $137 million or 14 percent since FY06, much less than the 34 percent nominal growth in Nevadans' incomes.
In sum, increases in program revenues, driven mainly by HSS and to a lesser extent by higher education receipts grew rapidly while tax revenues grew moderately. In FY06, most state revenues came from taxes. But over the last eleven years, program revenues grew 99 percent, becoming 56 percent of total state revenues. General revenues, consisting mostly of taxes, grew only 44 percent and now account for only 44 percent of state total revenues.
Although past spending growth was supported mainly by increasing grants and contributions, the 2015 tax increases, plus uncertain federal support will place more burden of future spending growth on taxpaying families and businesses.
Ron Knecht is Nevada Controller. James Smack is Deputy Controller.
Catch the latest in Opinion
Get opinion pieces, letters and editorials sent directly to your inbox weekly!