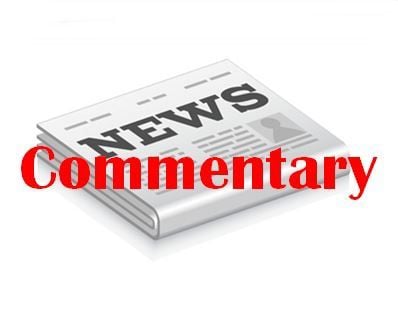 Growing up in Oklahoma, I know how important strong rural communities are to America. It pains me to see that over the last couple of decades giant corporations and politicians in Washington have turned their backs on the people living in rural communities, like Elko. While the over 288,000 Nevadans living in rural areas continue to face barriers to accessing health care, technology infrastructure, and economic prosperity, our government refuses to invest in rural areas across our country — further weakening our economy. It's time to fix this.
The Affordable Care Act's Medicaid expansion under former Governor Brian Sandoval grew coverage of rural Nevadans by over 55 percent. Now only ten percent of rural Nevadans are uninsured, but we must do more. Every person should be covered and have access to care no matter where they live – that means making sure that rural hospitals can keep their doors open and serve their communities.
Under my new proposal to invest in rural America, we will create a new designation that reimburses rural hospitals at a higher rate, relieves distance requirements, and offers flexibility of services by assessing the needs of their communities. We also have a responsibility to make sure places that have experienced a loss in services or are medically underserved can better meet the needs of their communities. Since Nye Regional Medical Center closed, the residents of Tonopah have had to travel over 100 miles to get to the closest hospital. In a serious emergency, a lifesaving medical airlift could cost you as much as $30,000.
That's why my plan will increase funding for Community Health Centers by 15 percent per year over five years and establish a $25 billion dollar capital fund to support a menu of options for improving access to care in health professional shortage areas. To ensure access to quality health services, we must also close the health care workforce gaps across rural America. Over 81 percent of rural Nevadans live in Health Professional Shortage Areas – places that lack sufficient primary care physicians, physician assistants, nurses, and dentists. It's just wrong that there are only 99 dentists in rural Nevada to serve nearly 288,000 people in the nation's seventh largest state by size.
You have free articles remaining.
As President, expanding our health care workforce will be a top priority. By investing in building the pipeline of medical professionals in rural areas and scaling up apprenticeships proposed in my Economic Patriotism plan we can build a workforce that is rooted in the community. I'll work to lift the cap on residency placements by 15,000 – and because residents are more likely to practice where they train, I'll target half of new placements in medically-underserved areas such as rural residency programs, residency programs with Rural Training Track programs, and the Indian Health Service (IHS), while working with rural programs to ensure they can take full advantage of these increases.
One of the best tools for unlocking economic opportunity and advances in health care, like telemedicine, is access to reliable, high-speed Internet. In the 21st century, every home should have access to this technology – but we're not even close to that today. Over 200,000 Nevadans lack access to broadband internet, with half of those living in places where there's no wired Internet at all. Congressman Steven Horsford has been a champion for this issue in Nevada, leading the charge to expand broadband access to rural communities throughout the state.
Under my plan, we'll build on the Congressman's work by ensuring every home in America has a fiber broadband connection at a price families can afford. That means publicly-owned and operated networks – and no giant internet service providers running away with taxpayer dollars while doing the bare minimum. We'll make it clear in federal statute that municipalities have the right to build their own broadband networks, create a new $85 billion federal grant program to massively expand broadband access, appoint FCC Commissioners who will restore net neutrality, and prohibit the range of sneaky maneuvers giant private providers use to unfairly squeeze out competition, hold governments hostage, and drive up prices.
Last but not least, many of the issues facing rural America are exacerbated in Native communities across Nevada and the nation, and I plan to confront that head-on. That includes specific, dedicated funding for tribal governments, including $800 million a year over ten years to combat the opioid crisis, a $5 billion 100% federally-funded grant program for tribal nations to expand broadband access, and $2.5 billion to build or rehabilitate 200,000 homes on tribal lands, where overcrowding, homelessness, and substandard housing have reached crisis levels.
The cost of each and every one of these investments is fully offset by my plans to make the ultra-wealthy and large corporations pay their fair share. And the new investments I'm announcing today for universal broadband access and health care options in rural areas can be offset by changing the tax laws that encourage companies to merge and reduce competition.
I want Washington to work for communities all over this country, and that means rural Nevada, too. From expanding access to broadband to making health care truly available for all, together we can make big, structural change in the Silver State, if we dream big, and fight hard.
The Elko Daily Free Press will provide equal space for other presidential candidates to comment on their proposals for rural Nevada.