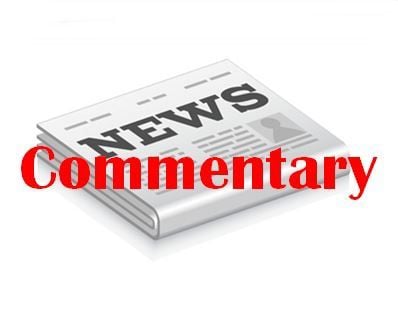 The following comments were compiled as Elko County's opinions regarding the Bureau of Land Management's proposed grazing regulations review. They were prepared by Elko County Natural Resources Director Curtis F. Moore.
The public is invited to comment during a "scoping meeting" from 4:30-7:30 p.m. Feb. 18 at the Elko Convention Center.
Elko County is a county in northeastern Nevada. Nearly 73% of Elko County is owned and administered by Federal Agencies. The land managed by the US Forest Service is on the Humboldt-Toiyabe National Forest, and the rest is managed by the Bureau of Land Management or by local tribes. Elko County's economy is heavily dependent on extractive industries, as well as livestock grazing and outdoor recreation.
It is Elko County's position that, as the managing agency, the BLM has the responsibility to pursue programs like this to reduce fire danger on federal lands in Elko County. Professor Emeritus Wayne Burkhardt wrote that: "Rangelands and herbivory coevolved as part of a natural system. Grazing is a fundamental biologic process and is the basis of the food chain. Grass evolved to be eaten. It is a renewable resource, grows from sunlight and water and needs to be harvested just like a lawn needs to be mowed."
As a county with an economy that depends on livestock grazing, Elko County welcomes the review of the BLM's grazing regulations. It is our preference that, as a whole, the regulations be changed to allow local offices and range cons the flexibility to allow the managing agencies and grazing permittees to manage rangelands in accordance with the most up to date evidence-based best practices.
1. The Agency Should Explore Targeted and Outcomes-Based Grazing Effect on Wildfire
During the period from 2009 to date approximately 1,537,132 acres of land in Elko County have burned. In the 2018 wildfire season wildfire cost the BLM alone $24 million dollars to contain. This current system is unsustainable both from an ecological and fiscal perspective. Invasive annual grasses, fire prevention, and protection of wildlife resources are priorities for Elko County, and we appreciate the opportunity to offer this scoping comment.
Most damage caused by wildfire occurs in the Wildland Urban Interface. Available studies show that "Animals are most effective at treating smaller-sized live fuels and 1- and 10- hour fuels …" and can help disrupt the fuel ladder to keep flames lengths down. Livestock have proven useful in decreasing the amount of fine fuels in areas of moderate grazing. Fine fuels are "[f]ast-drying fuels… which are less than 1/4-inch in diameter and have a timelag of one hour or less." These fuels play a large role in fire management because they "…readily ignite and are rapidly consumed by fire when dry." Moderate, long-term grazing has been found to decrease the probability of severe, catastrophic wildfires." Part of this is because "[t]otal fine fuel accumulations were twofold higher in nongrazed compared to grazed treatments."
Targeted grazing is a favorable option not only in rural areas, where livestock is plentiful, but also "is often a favorable option in the wildland urban interface where homeowners are particularly concerned about fire risk. In these situations, people have heightened concern over herbicide use, are often intolerant of the noise and disturbance caused by mechanical options, and do not find prescribed fire an acceptable alternative so close to their homes."
You have free articles remaining.
Based on these considerations, Elko County recommends that the agency examine what the effect of targeted grazing on the wildland urban interface will be, especially as compared to other vegetation removal methods like spraying, mechanical removal, and prescribed burning. Particularly, it should examine the effect of targeted grazing on the wildland urban interface in remote, rural communities with few or no nearby fire protection crews or apparatus.
Grazing Period Flexibility and Invasive Annual Grasses
Elko County recommends that the agency explore the effects of making grazing permits more flexible. Allowing range cons and permittees to form grazing plans considering conditions on the ground would allow for using the most up to date evidence-based best practices for rangeland management. I would also help with the management of invasive annual grasses and the promotion of soil health. Since at least the 1940s, it has been recognized that cheatgrass has better nutritional value to cattle during the spring, gaining up to twice as much as cattle grazed on cheatgrass during the summer and fall.8 Fall treatments, when the grass is germinating, have the potential to remove as much as 80% of cheatgrass. Flexibility is key to developing plans to manage these kinds of invasive annuals with livestock, because "[p]rescription grazing for weed control requires grazing when the weed is most palatable to livestock and most susceptible to defoliation."
The West has an established history of fluctuating rainfall cycles, which naturally will result in fluctuating growing seasons. Because of the fluctuating nature of rainfall cycles, which changes the growing season of invasive annual grasses, it is proper and necessary for targeted grazing treatments to take place outside the normal bounds of a ten year grazing permit, and a firm date should not be placed on these treatments until the permittee and range cons have had a chance to develop a plan.
Based on the above information, Elko County recommends that the BLM examine targeted grazing's projected impact on invasive annual grasses, as well as the requirement that these treatments take place outside the normal ten year permit. Elko County also recommends that the agencies examine the effect this program will have on fire danger if it was expanded to include reducing fine fuels left by ungrazed perennial grasses as well.
Cost of Grazing Vs. Other Removal Methods
Grazing is not limited by steep or difficult terrain in the same way mechanized removal is, and there are no concerns about harmful residue or herbicide drift as there is with chemical removal. Additionally, the cost of mechanical removal with heavy equipment can be as high as $65 per acre, while the cost of spraying can reach up to $250 per acre.12 Targeted grazing, especially with existing permittees with nearby livestock, can at least be fiscally neutral, and may provide some income depending on the price per AUM offered by the agencies.
Based on this information, Elko County would recommend the agency compare the relative costs of a targeted grazing program to mechanical and chemical removal of invasive grasses.
2. The Agency Should Explore How Grazing Regulation Changes Affect Other Uses
As explained above, Elko County's economy is partially reliant on livestock production. Its other main drivers are outdoor recreation and resource extraction. All of these industries require access to public lands. Therefore, Elko County recommends that the agency analyze how proposed grazing regulation changes will affect other public lands users.
3. Grazing Regulations and the Human Environment
40 CFR-1508.14 requires analysis of the economic and social effects of an action on an area. Elko County relies partly on livestock grazing as an economic driver. Depending on how the agency chooses to proceed, Elko County's economy and culture could be altered. Based on this, Elko County recommends that the agency examines the economic and social effects of any changes to the current grazing regulations.