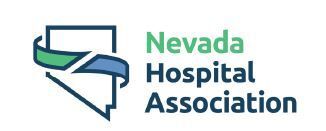 As leaders in Nevada's health care community, we believe every resident of our state deserves access to quality health care, and we strongly support efforts to make affordable, comprehensive health coverage available to all Nevadans. With that in mind the members of the Nevada Hospital Association urge state lawmakers to cautiously consider proposals like SB420 which we believe will significantly impact our state's health care system.
Our state's pervasive shortage of doctors and nurses is one of the main obstacles to improving the availability and accessibility of quality health care for Nevadans. According to the University of Nevada, Reno School of Medicine, "demand for physicians in Nevada continues to exceed the current supply" as our state "ranks 45th for active physicians per 100,000 population, 48th for primary care physicians per 100,000 population and 50th for general surgeons per 100,000 population." Data from the U.S. Department of Health and Human Services reveals that Nevada ranks last among the 50 states in registered nurses per capita.
The COVID 19 pandemic revealed the consequences of this dangerous shortage, as we worked to convert space and add additional hospital beds to meet rising needs brought on by several surges in cases. However, it is clear that it doesn't matter how many beds we have if we do not have the doctors and nurses to treat the patients.
Nevada's ability to compete with other states to recruit health care professionals is critical. That's why we are concerned about SB420, legislation which would create a new state government-mandated health insurance system known as the Public Option that would mandate participation and would pay providers not only less than market rates of reimbursement but less than cost.
This proposed Public Option would do little to provide coverage to uninsured Nevadans. In fact, Washington state's recent experience resulted in higher health insurance premiums outside the Public Option. We are concerned that the Public Option would cause harm to the already fragile health care system in Nevada, including cutting payments to physicians and other health care providers. This could worsen our ability to recruit doctors and nurses to Nevada and discourage investment, while straining our state's already fragile Medicaid networks.
Despite these potential dangers, this proposal has received no meaningful statistical analysis. While a study was conducted based on Senate Concurrent Resolution 10 from the 2019 legislative session that study did not provide analyses of issues including:
The adequacy of the existing health care workforce and understanding the impact of the Public Option on our ability to recruit and retain providers in Nevada
Economic disruption and the impact on existing health insurance plans and premiums they offer.
Will actuarially sound premiums be affordable to the uninsured population, many of whom are eligible but have not signed up for Medicaid or subsidized premiums on the Health Insurance Exchange.
Without a thorough analysis this proposal could have significant, unintended consequences for Nevadans' access to care – particularly in underserved communities, including rural parts of the state and those with a higher proportion of BIPOC minority patients.
The good news is there is time for lawmakers to get it right. Recent enhancements in the Affordable Care Act (ACA) under President Biden mean that many more Nevadans are now eligible for increased subsidies to help them obtain quality health coverage including zero-dollar plans. And those who have lost employer-sponsored coverage due to COVID-19 are eligible for full COBRA benefits. In addition, there is time to undertake the needed analysis; bring the results back to the 2023 legislature and initiate a sustainable meaningful Public Option that provides affordable health care coverage to those who don't have current access; all in the same time frame laid out in SB420.
We are encouraged by the fact that initial data from Nevada Health Link shows that thousands of our state's residents are obtaining affordable health coverage. In the meantime, we encourage Nevada's lawmakers to pause in their push to create an untested new government-mandated health insurance system to conduct meaningful analysis and pursue proven solutions that build and improve upon our health care system in light of these substantial new federal benefits.
Phyllis Mauro, AMG Specialty Hospital Las Vegas
Rob Carnahan, Banner Churchill Community Hospital
Jason Bleak, Battle Mountain General Hospital
Tom Maher, Boulder City Hospital
Alan Garrett, Carson Tahoe Regional Medical Center & Carson Tahoe Continuing Care Hospital
Jeff Prater Carson Valley Medical Center
Sajit Pullarkat, Centennial Hills Hospital Medical Center
Allison Zednicek, Desert Parkway Behavioral Healthcare Hospital & Reno Behavioral Healthcare Hospital
Christopher Loftus, Desert Springs Hospital Medical Center
Susan Davila, Desert View Hospital
Linda Tautz, Dignity Health—St. Rose Dominican Neighborhood Hospitals
Kenneth Bell, Dignity Health Rehabilitation Hospital
James Resendez, Elite Medical Center
Peggy Nelson, Encompass Health Rehabilitation Hospital of Desert Canyon
Michael Ward, Encompass Health Rehabilitation Hospital of Henderson
Tij von Nieda, Encompass Health Rehabilitation Hospital of Las Vegas
Missie Rowe, Grover C. Dils Medical Center
Sam Kaufman, Henderson Hospital
Darrin Cook, Horizon Specialty Hospitals
Tim Powers, Humboldt General Hospital
Judy Newland, Incline Village Community Hospital
Darren Bertram, Infinity Hospice Care
Bud Schawl, Kindred Hospitals Las Vegas – Flamingo and Sahara Hospitals
Kelly Adams, Mesa View Regional Hospital
Julie Taylor, MountainView Hospital
Hugh Qualls, Mt. Grant General Hospital
Karen Rubel, Nathan Adelson Hospice—Buffalo/Swenson
Vince Variale, North Vista Hospital
Steve Simpson, Northeastern Nevada Regional Hospital
Helen Lidholm, Northern Nevada Medical Center
Alan Olive, Northern Nevada Sierra Medical Center
Sam Billig, PAM Rehabilitation Hospital of Centennial Hills
Ryan Keele, PAM Specialty Hospital of Las Vegas
Gary Brooks , PAM Specialty Hospital of Sparks
Cynthia Hixenbaugh, Pershing General Hospital
Erik Olson, Renown Regional Medical Center
Seth Langevin, Renown Rehabilitation Hospital
Chris Nicholas, Renown South Meadows Medical Center
Tiffany Coury, Saint Mary's Regional Medical Center
Naomi Jones, Seven Hills Hospital
Toni Inserra, South Lyon Medical Center
Alexis Mussi, Southern Hills Hospital & Medical Center
Troy Mire, Spring Mountain Treatment Centers
Leonard Freehof, Spring Valley Hospital Medical Center
Kimberly Shaw, Dignity Health-St. Rose Dominican- San Martin Campus
Lawrence Barnard, Dignity Health-St. Rose Dominican—Rose de Lima and Siena Campuses
Robert Freymuller, Summerlin Hospital Medical Center
Todd Sklamberg, Sunrise Hospital & Medical Center
Mason VanHouweling, University Medical Center of Southern Nevada
Claude Wise, Valley Hospital Medical Center
Burton Carriker, West Hills Hospital
Matthew Walker, William Bee Ririe Hospital
Andrew Herod, Willow Springs Center