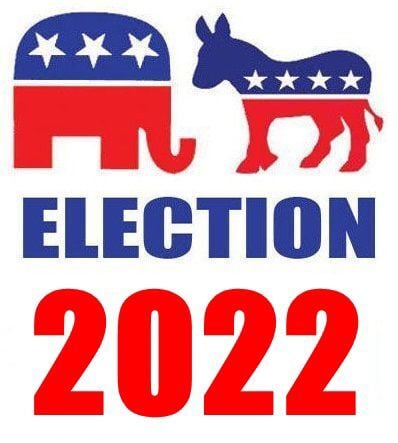 There's no state in the country that has a more important relationship with the federal Bureau of Land Management (BLM) than Nevada. With 48 million acres – 63 percent of its territory – owned by the BLM, Nevada's economy is firmly tied to the BLM's activities as ranchers, miners, and countless others who work in key industries rely on lands they manage.
When President Trump moved the BLM's headquarters out west, it was a welcome step to allow Nevada and other western states to build a closer relationship after years of BLM policies that have put the agency on an adversarial stance toward the communities that rely on their lands.
That's why it was such a betrayal when Joe Biden and Kamala Harris reversed President Trump's decision to move the agency's headquarters and bring it back to Washington, DC. It was a clear sign that they would rather have our federal agencies remain as distant as possible from those they govern, closer to legions of bureaucrats than to hardworking Americans.
But it was an even worse betrayal when our Democrat Senator, Catherine Cortez Masto – who has proven completely spineless in standing up to the Biden administration on any issue of consequence – refused to speak out against the decision to move the BLM headquarters.
It's not the first time Masto has failed to stand up for Nevada when it comes to the BLM's relationship with the state. Masto initially opposed the Trump administration's efforts to relocate the agency out west. Clearly Masto agrees with her party's leaders that the BLM should be closer to D.C. bureaucrats than Nevada workers.
Time and time again, Masto has proven that she is not fit to represent Nevada communities who rely on our public lands. She's put radical environmentalists ahead of the miners who represent our state's fifth largest economic sector. She's abandoned farmers and ranchers who have relied on these lands for generations. And she's enabled her party's radical Green New Deal – a far-left environmentalist plan that would destroy critical portions of Nevada and America's economy.
The radical Democrats to whom Masto has shamelessly aligned herself with have pursued an agenda that would use the BLM and similar federal agencies to push the Green New Deal on Nevadans. It's clear that she sees the BLM as a vehicle for her ideology, not as a public service institution.
To understand the Biden administration's plans for the BLM, all one has to do is look at who they've nominated to lead the agency: Tracey Stone-Manning, a far-left activist who has past ties to an eco-terrorist group. This should be disqualifying, but for Joe Biden it was reason to put her at the top of his list. Masto, not surprisingly, has refused to speak out against Stone-Manning's nomination.
The BLM should, at its core, work to serve the people of Nevada. It should empower Nevadans who have responsibly used our state's public lands for decades to do so effectively. It should not be a tool for D.C. bureaucrats and radical environmentalists to control our natural resources and prevent hardworking Nevadans from pursuing their livelihoods.
In the upcoming 2022 Senate election, I'll be asking Nevadans for their vote so we can not only turn the page on Masto's radicalism and her failure to represent working Nevada families, but so we can restore the BLM's proper role as a service to Nevada and other western states.
I'll fight to return the BLM to the west and make sure it never goes back to Washington. And I'll stand up for miners, ranchers, and countless other Nevadans who deserve an advocate in the Senate. For years they've been completely neglected by Masto. That's going to change when I replace her.
This election offers a stark choice: we can continue to allow Masto and radical Democrats to use the BLM as a vehicle for their radical agenda, or we can return power to the people of our state. I know Nevadans will make the right choice.