Should social media giants block or label content that they believe is false or misleading?
Two-thirds of Elko-area residents are not getting the internet service they would like, according to this week's poll at elkodaily.com, but th…
Differences of opinion about the tax also came to light in a recent candidate forum sponsored by the Elko Area Chamber's Government Affairs Committee.
A majority of Elko Daily readers aren't buying the mainstream assertion that "climate change" is driving the West's devastating wildfires.
Elko Daily readers are nearly as divided on the need for a coronavirus vaccination as they are in their concern about the virus in general.
The Elko City Council and County Commission races are getting the most attention from Elko Daily readers in this year's election, according to…
Special events are coming back, and Elko Daily readers want to see more of them.
Most Elko Daily readers are behind the Elko County Commission's decision to allow marijuana sales in Jackpot.
Elko Daily readers are less concerned with today's hot-button political issues than they are with long-standing concerns when it comes to elec…
Elko residents appear to be just as divided as the rest of the country over how serious the threat of COVID-19 is to public health.
More than three-quarters of Elko Daily readers who responded to this week's poll think Nevada's decision to mail ballots to registered voters …
The alternating schedule children will be on was called "confusing" by one board member. That's an understatement.
Amid all the troubles occupying our attention, one of the more worrisome is also one of the least visible. It is the loss of public faith in t…
Governor Sisolak's draconian "nonessential" business shutdown order of March 18 resulted in the highest state unemployment in U.S. history.
Americans are divided, angry, sad, inspired in some cases, and watchful of the Black Lives Matter Movement.
The success of any business venture begins with actually taking an idea and then putting that idea into action and transforming the idea into …
If someone asked me several months ago what I thought the year 2020 was going to bring, I would have never guessed I'd find myself in the midd…
The year 2020 will be remembered for many things — so many things of an historic nature that I fear one of the most remarkable events may be l…
BATTLE MOUNTAIN — A permanent marker to commemorate the location of Nevada's first woman suffrage convention will be installed in Battle Mount…
Every ten years, the U.S. Constitution requires a census to count every person living in the United States, yet too often rural communities ar…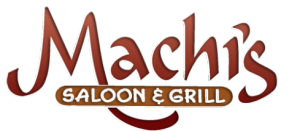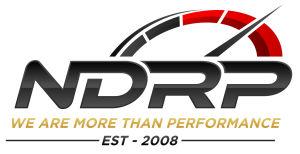 Neff's Diesel Repair & Performance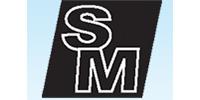 If you're among the thousands of Nevadans who have been putting off a trip to the dentist, you should know that it's not only safe, but crucia…
George Floyd's murder was a horrific crime, and it has literally changed the world. But we need to take a moment to calm ourselves. We must re…
This is not 1968. At least not yet.
Six months ago, in December, I went to a music festival in Las Vegas. I started out my day walking around the crowded sidewalks of the Strip. …
Just as it seemed as if we were coming together as a nation during the pandemic lockdown, we find ourselves in the midst of another crisis. Th…
Why is this case the one inciting mass protests? Ninety-nine percent of the country is denouncing the Minneapolis police in the most damnable …
Fred Rogers said, "Look for the helpers. You will always find people who are helping."