Traffic regulations make our streets safer, everyone should agree.
Local governments are receiving nearly $30 million in Covid stimulus funds as part of President Joe Biden's $1.9 trillion American Rescue Plan…
Dogs may be man's best friend but their cousin coyotes generate animosity here in ranching country.
Elko Daily readers who responded to this week's poll on a gun control bill proposed in the Nevada Legislature were strongly opposed to it.
Elko Daily readers mostly disagree with a bill in the Nevada Legislature that calls for changing the names of school mascots and geographical …
Elko parents are ready for their children to return to full in-person instruction. Starting Monday, they will be well on their way to getting …
Elko Daily readers aren't seeing the need for an additional $1.9 trillion in economic stimulus related to the coronavirus.
Proposals in the Nevada Legislature to eliminate the death penalty are not seeing much support in the rural part of the state.
Elko County got the state's attention this month when commissioners passed a resolution establishing a fund to compensate businesses fined for…
Elko Daily readers have voted Baxter Black their favorite cowboy poet.
Elko Daily readers are split on how much of their property tax should be dedicated to school construction and maintenance.
Elko Daily readers are concerned about the possibility of paying higher taxes under the new Biden Administration, according to a poll conducte…
Those who would like to support local journalism through a digital subscription can take advantage of the current "Editor's Offer" rates
The challenging final year of the Trump administration did little to impact the president's popularity among elkodaily.com readers.
More elkodaily.com readers are planning to get a coronavirus vaccination than they were a few months ago, but not many are expecting it to arr…
The start of 2021 promises new hope and possibilities for everyone, but also major concerns for rural Nevadans.
The year 2020 will be remembered for the sickness and death caused by the coronavirus pandemic, along with widespread economic impacts caused …
Just when you think it is safe to get back into the holiday spirit, here comes another story about someone getting scammed over their cellphon…
One-third of elkodaily.com readers who responded to this week's online poll said they planned to spend less on Christmas gifts this year, whil…
While states around the West experienced a devastating wildfire season this year, northeastern Nevada escaped widespread damage and ended up w…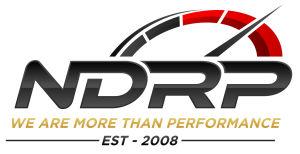 Neff's Diesel Repair & Performance
Thanksgiving is a time when millions of Americans travel to visit family members they may see only once a year. Like everything else that has …
A big surge in COVID-19 cases this week in Elko County means residents are 10 times as likely to be exposed the virus as they were at the begi…
Elko Daily readers have some serious doubts about the 2020 elections results.
Should social media giants block or label content that they believe is false or misleading?
Two-thirds of Elko-area residents are not getting the internet service they would like, according to this week's poll at elkodaily.com, but th…
Differences of opinion about the tax also came to light in a recent candidate forum sponsored by the Elko Area Chamber's Government Affairs Committee.
A majority of Elko Daily readers aren't buying the mainstream assertion that "climate change" is driving the West's devastating wildfires.