Elko Daily readers are concerned about the possibility of paying higher taxes under the new Biden Administration, according to a poll conducte…
Those who would like to support local journalism through a digital subscription can take advantage of the current "Editor's Offer" rates
The challenging final year of the Trump administration did little to impact the president's popularity among elkodaily.com readers.
More elkodaily.com readers are planning to get a coronavirus vaccination than they were a few months ago, but not many are expecting it to arr…
The start of 2021 promises new hope and possibilities for everyone, but also major concerns for rural Nevadans.
The year 2020 will be remembered for the sickness and death caused by the coronavirus pandemic, along with widespread economic impacts caused …
Just when you think it is safe to get back into the holiday spirit, here comes another story about someone getting scammed over their cellphon…
One-third of elkodaily.com readers who responded to this week's online poll said they planned to spend less on Christmas gifts this year, whil…
While states around the West experienced a devastating wildfire season this year, northeastern Nevada escaped widespread damage and ended up w…
Thanksgiving is a time when millions of Americans travel to visit family members they may see only once a year. Like everything else that has …
A big surge in COVID-19 cases this week in Elko County means residents are 10 times as likely to be exposed the virus as they were at the begi…
Elko Daily readers have some serious doubts about the 2020 elections results.
Should social media giants block or label content that they believe is false or misleading?
Two-thirds of Elko-area residents are not getting the internet service they would like, according to this week's poll at elkodaily.com, but th…
Differences of opinion about the tax also came to light in a recent candidate forum sponsored by the Elko Area Chamber's Government Affairs Committee.
A majority of Elko Daily readers aren't buying the mainstream assertion that "climate change" is driving the West's devastating wildfires.
Elko Daily readers are nearly as divided on the need for a coronavirus vaccination as they are in their concern about the virus in general.
The Elko City Council and County Commission races are getting the most attention from Elko Daily readers in this year's election, according to…
Special events are coming back, and Elko Daily readers want to see more of them.
Most Elko Daily readers are behind the Elko County Commission's decision to allow marijuana sales in Jackpot.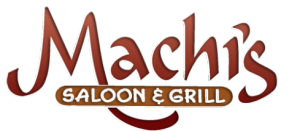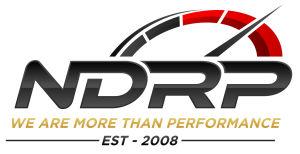 Neff's Diesel Repair & Performance

Elko Daily readers are less concerned with today's hot-button political issues than they are with long-standing concerns when it comes to elec…
Elko residents appear to be just as divided as the rest of the country over how serious the threat of COVID-19 is to public health.
More than three-quarters of Elko Daily readers who responded to this week's poll think Nevada's decision to mail ballots to registered voters …
The alternating schedule children will be on was called "confusing" by one board member. That's an understatement.
Amid all the troubles occupying our attention, one of the more worrisome is also one of the least visible. It is the loss of public faith in t…
Governor Sisolak's draconian "nonessential" business shutdown order of March 18 resulted in the highest state unemployment in U.S. history.
Americans are divided, angry, sad, inspired in some cases, and watchful of the Black Lives Matter Movement.