The Elko County School District's troubles continue to mount heading into the new school year.
Will Elko County schoolchildren be required to wear face masks when they return for full in-person instruction this fall?
"Gov. Andrew M. Cuomo cannot survive in office," writes The News' Editorial Board.
President Biden capitulated yet again to political far-left progressives in the Democratic Party when he announced support for a waiver of val…
An analogy: A nation is at war and defeats its enemy. The people rejoice and look forward to the fruits of peace. War-time restrictions are re…
The Convention of States Project seeks, as its name reflects, a convention of states as provided for in Article V of the US Constitution. Such…
It's no surprise that most of the companies behind the most effective COVID-19 vaccines are American.
Everyone seems to have an opinion on Urban Meyer's decision to sign Tim Tebow to the roster of the NFL Jacksonville Jaguars. The all-knowing C…
We don't often think that how the US conducts itself at home has much impact on how we face the world, but it does. You'd be amazed at how clo…
Texas is the latest state to have a big fight over reforming its election laws. Remember that in Georgia, some Democrats — like President Joe …
CARSON CITY — The Nevada Legislature adjourned the 2021 session Sine Die on May 31st. For a session anticipated to only focus on narrow polici…
Three-quarters of elkodaily.com readers who responded to this week's poll aren't planning to purchase an electric vehicle anytime soon.
If something is free, does that mean it's not worth much?
More than three-quarters of our readers who responded to this week's poll at elkodaily.com believe housing is too expensive in Elko County.
Elko County is now in charge of COVID-19 regulations – except for the statewide mask mandate – but residents don't feel like they are getting …
Elko County's "wildfire insurance" bill has virtually doubled in the past couple of years, topping $800,000.
Elko County's COVID-19 vaccination rate continues to lag behind state and national rates, with only 16% of the population fully vaccinated as …
Traffic regulations make our streets safer, everyone should agree.
Local governments are receiving nearly $30 million in Covid stimulus funds as part of President Joe Biden's $1.9 trillion American Rescue Plan…
Dogs may be man's best friend but their cousin coyotes generate animosity here in ranching country.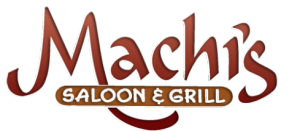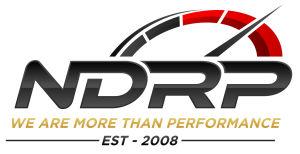 Neff's Diesel Repair & Performance
Elko Daily readers who responded to this week's poll on a gun control bill proposed in the Nevada Legislature were strongly opposed to it.
Elko Daily readers mostly disagree with a bill in the Nevada Legislature that calls for changing the names of school mascots and geographical …
Elko parents are ready for their children to return to full in-person instruction. Starting Monday, they will be well on their way to getting …
Elko Daily readers aren't seeing the need for an additional $1.9 trillion in economic stimulus related to the coronavirus.
Proposals in the Nevada Legislature to eliminate the death penalty are not seeing much support in the rural part of the state.
Elko County got the state's attention this month when commissioners passed a resolution establishing a fund to compensate businesses fined for…
Elko Daily readers have voted Baxter Black their favorite cowboy poet.