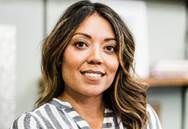 If someone asked me several months ago what I thought the year 2020 was going to bring, I would have never guessed I'd find myself in the middle of a global pandemic that has impacted every aspect of life as we know it and continues to force us all to look at each day through different and very unfamiliar lens.
Now that the school year is officially over, I've had an opportunity to reflect on the last three months and how CIS has responded during Coronavirus. Our response could not have been possible without the strength and commitment of our community network, which enabled us to continue to find innovative ways to meet the needs of our students, including access to adequate nutrition for them and their entire families and mental health services for student.
Together with our partners, we're continuing to provide our students with essentials so they can focus on more age- and season-appropriate activities like continuing their educational experience even when school is out and engaging in safe summer activities. We strive every day to increase the chances our students can experience happiness and a sense of normalcy in their lives, regardless of economic or social circumstances.
UNLV: The PRACTICE has been our partner since 2012 and provides mental health counseling to our case-managed students. In light of COVID-19, The PRACTICE swiftly converted sessions to the Zoom platform, in order to increase student accessibility. Since school closed in March, CIS and The PRACTICE continued to coordinate and conduct mental health appointments for students during the COVID-19 shutdown, a time when mental health has become an even more critical need for our students.
In collaboration with Catholic Charities and Food Bank of Northeastern Nevada, CIS has been able to continue its WeekEND Food Backpack program. During the school year, food-fragile children are sent home with a bag filled with wholesome food each Friday to help them get through the weekend. Thanks to our partners, we've been able to continue this program even as schools are closed.
These programmatic partnerships have helped deepen and grow our impact amongst our students. In addition to these partnerships, we saw overwhelming continued and new support from our community partners, allowing our WeekEND Food Backpack program to be sustainable during a time of increased need. Community support allowed us to enhance our existing resources including the addition of family food boxes, gift cards to local restaurants and reusable cloth face coverings for families.
It truly takes a village to give our students what they need to succeed in life and to realize their unique potential and place in society. We are indebted to all our partners for contributing to the well-being of our community's students and their families. And we owe it to our dedicated site coordinators for going above and beyond what is asked of them to ensure our students' social-emotional needs are being met during these challenging times.
We are far from over this pandemic but know that we are in good company of others who also have our students' best interest at heart. We look forward to seeing how together, we continue to make a positive impact in the lives of our students and surround them with a community of support they deserve.