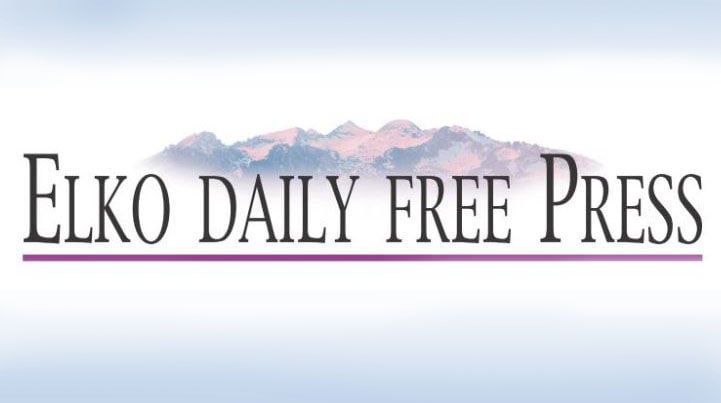 Elko County's "wildfire insurance" bill has virtually doubled in the past couple of years, topping $800,000.
Considering the potential for hefty firefighting expenses, that could be a bargain. The question being asked now is whether the cost should be borne only by rural residents or if city dwellers should chip in as well.
Property owners in unincorporated parts of the county were hit with an extra 25-cent tax per $100 of assessed valuation in 2017 as a result of shifting responsibilities for firefighting costs between state and local governments.
The state has been giving the county a break on the fee but this year Gov. Steve Sisolak decided that counties must pay the full participation rate to remain in the fire protection program, according to State Forester and Fire Warden Kacey KC.
"Unfortunately for Elko County … you guys are a large county with a lot of acres and private acres and a lot of fire," she told the Elko County Board of Fire Commissioners last week, reporting that 50% of fire-risk acres in Nevada are in Elko County.
The good news is that Elko County's fire department has been doing an outstanding job over the past year keeping fires small. By launching an all-out attack on possibly insignificant blazes, they have greatly reduced the number of fires that eventually spread out of control.
Nationwide, the effort to stem wildfires has seen very little success. Massive blazes have destroyed homes and killed residents in communities across the West. More efforts at fuel reduction are planned, but in the meantime there is plenty of potential for more massive blazes.
"We've had half the county burn up. If that doesn't reduce the fire risk, I don't know what does," County Commissioner Delmo Andreozzi told KC.
The county has seen millions of acres burn, but every large fire results in an even larger swath of cheatgrass the following year. Some rangelands have seen the same areas burn over and over. There is little doubt that large fires will continue to pose a threat to rural Nevada communities and become an increasing tax burden in the process.
Elko Daily Free Press readers who responded to a poll on elkodaily.com were evenly split over whether city residents should help pay for wildland firefighting costs or not. One need look no farther than Elko-sized Paradise, California to answer that question.
A fire started seven miles from town in November 2018, and evacuations were ordered in nearby communities. Soon after, the deadliest and most destructive wildfire in California history killed more than 80 people and destroyed 95% of the town's buildings.
Every community in Elko County is vulnerable to encroaching wildfires, should a large, wind-driven blaze approach. In August of 2006 a truck driving over Adobe Summit set off a spark that ignited a fire at the edge of the pavement. Within five hours it had burned through 6,000 acres of brush. Evacuations were ordered at Kittridge Canyon, but the blaze could have easily spread to Elko with just a slight shift in wind direction.
Elko County has already increased its original 25-cent fire tax to 29.25 cents in order to keep up with rising costs. The latest increase could be covered by a surplus left when the school district's pay-as-you-go tax was defeated last November.
The Nevada Division of Forestry wildland fire fee is locked in at $812,967 for each of the next two years. Whether the fee will increase beyond that could depend on the success of fire prevention measures. More than $1 million in funding will come back to Elko County from NDF in the form of a wildfire mitigation grant. NV Energy is also providing $5.8 million for fire breaks.
County Fire Chief Matt Petersen said efforts are underway to form a wildland fire risk reduction division that will track fuels treatments and add those records to the risk data.
"This should allow Elko County to 'buy down' risk acres within the county," he stated.
We hope the efforts to reduce wildfires are successful, and that county firefighters continue to do an outstanding job of preventing blazes from becoming megafires through strong initial attacks.
Until then, more tax dollars will be needed to cover potential firefighting costs.