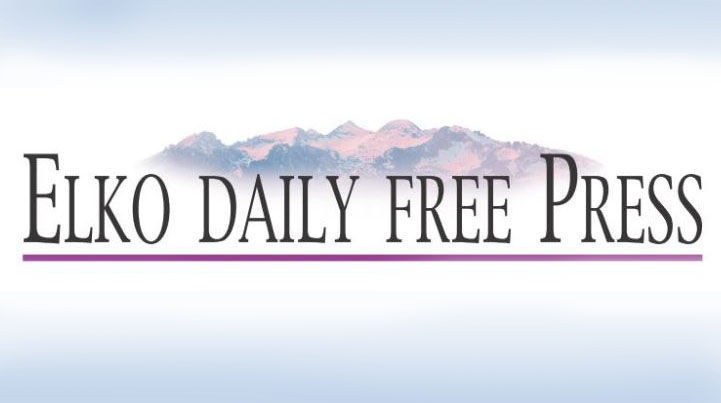 Is Elko County "above the law"?
Perhaps no issue divides rural and urban Nevada – and the rest of rural and urban America – as much as gun rights and gun laws. In general, city folk believe stricter gun laws will make it harder for criminals to get weapons and commit crimes. Law-abiding rural folk see such laws as a threat to their own ability to keep and bear arms for hunting, self-defense and other legitimate purposes.
Nevada lawmakers recently passed a gun background check law that not only closes the "gun show loophole" in which firearm sales avoided detection, it also applies to all individual sales between private parties. This requirement poses little if any inconvenience for metropolitan residents who can hardly comprehend just how many guns rural Nevadans own and use on a regular basis.
Some rural Nevada sheriffs say they will not enforce the law because the majority of people they serve consider it a burden. Elko County Sheriff Aitor Narvaiza has asked county commissioners to pass a resolution making the county a "Second Amendment Sanctuary." If passed next week, our county will be on record as supporting Narvaiza's decision not to enforce the law, as well as refusing to authorize or appropriate any county funds for purposes deemed contrary to the Second Amendment.
Elko County has not been shy when it comes to challenging authority. Nearly two decades ago commissioners laid claim to a road in the forest near Jarbidge and took it upon themselves to repair it after the Forest Service blocked it off with a boulder. Although the dispute was amicably settled on the local level the lawsuit took on a life of its own.
The current dispute over gun sales also could result in a lawsuit. If an Elko County resident sells a firearm without going through a gun dealer and that firearm is later used as a weapon in the commission of a crime, Elko County's commissioners and sheriff could face a civil lawsuit.
Overall, however, the new background check law is virtually unenforceable when it comes to the private transfer of gun ownership, so refusing to enforce it does not open any floodgates. If someone in the county makes an unlicensed private gun purchase and blows the whistle on the seller, it would be up to the Elko District Attorney to bring charges, not the sheriff.
District Attorney Tyler Ingram has been reviewing the law and has not yet stated his position on the county's proposed resolution.
Public opinion, meanwhile, is running in favor of the resolution, according to the sheriff and commissioners.
"This is an extremely important and positive step in securing our constitutional rights from those in the State of Nevada that wish to reduce, demean or regulate that right," wrote former commissioner Charlie Myers in a letter of support.
Of the public feedback listed on the agenda, only one caller left a message saying they would not vote for commissioners if they make Elko County a Second Amendment Sanctuary.
Turnout at the commissioners' meeting on Wednesday afternoon could be high, considering the interest similar measures have generated in other parts of the country. For example, more than 500 people turned out at a similar meeting in Otero County, New Mexico, which is only slightly larger than Elko County.
If commissioners pass this resolution it will indeed be a matter of rising above the state law but not above the U.S. Constitution, which is the backbone of the law. The resolution cites Alexander Hamilton from Federalist Paper 78 which says, "No legislative act, therefore, contrary to the Constitution, can be valid. To deny this, would be to affirm, that the deputy is greater than his principal; that the servant is above his master; that the representatives of the people are superior to the people."
The right to keep and bear arms must include the right to buy and sell them without unreasonable restrictions imposed by the state. No matter how many sheriffs or counties refuse to enforce the new law, its test will come when our courts prosecute the first case of a resident charged with a gross misdemeanor or felony for failure to obey it.
Catch the latest in Opinion
Get opinion pieces, letters and editorials sent directly to your inbox weekly!