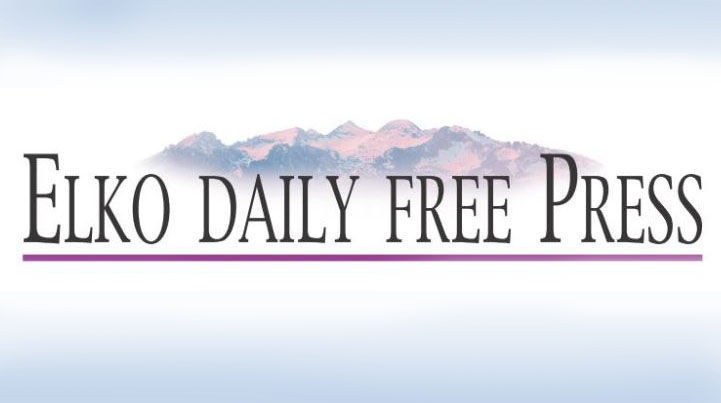 One month ago when the reality of the coronavirus pandemic hit our local area it seemed like everything suddenly changed – businesses closed their doors, people started working from home, and life as we know it was under a state of emergency.
One thing that did not change: Our newsroom staff at the Elko Daily Free Press continued to cover the important developments in the world around us. Writing remotely from what has widely been described as "uncharted territory," our news team has been working harder than ever to be sure local residents and our thousands of nonresident readers know what is happening here.
We saw interest in our website surge as the virus spread and other disturbing events made headlines, including two homicide cases. More than 300,000 new visitors came to our website in March. Dozens of new Facebook readers joined us and now 18,000 of you are following us on social media.
One thing we are seeing less of is criticism about the fact that newspapers are now seeking online subscribers in order to continue providing local journalism. Though we have not charged for important announcements involving the coronavirus we have seen a tremendous increase in the number of online subscriptions to elkodaily.com.
We are grateful for this support. Without it we could not continue to provide you with the most significant and compelling coverage that Elko Daily readers have come to expect.
There is no doubt that our newspaper and so many others across the state and country will continue to face challenges in the months ahead, along with the rest of the business world. We have already seen some media in Nevada forced to make cuts or close up shop, and we hope they are able to return when other businesses reopen and start advertising again.
It would be nice to have some kind of timeline or at least an idea of what to expect in the weeks and months ahead, but we don't. All we can do in the meantime is track and report what is happening – history in the making – to keep the public informed so everyone can make the best decisions for themselves and their families.
We hope one of those decisions is to continue reading and supporting the Elko Daily Free Press.
There is much more local journalism that we hope to share as America finds a path back to work and we prepare for a very important election. With your continued subscription to our print edition and/or elkodaily.com, we will be there when you need us.
Members of the Elko Daily Free Press editorial board are Matt Sandberg, Jeffry Mullins and Tim Burmeister.
Catch the latest in Opinion
Get opinion pieces, letters and editorials sent directly to your inbox weekly!