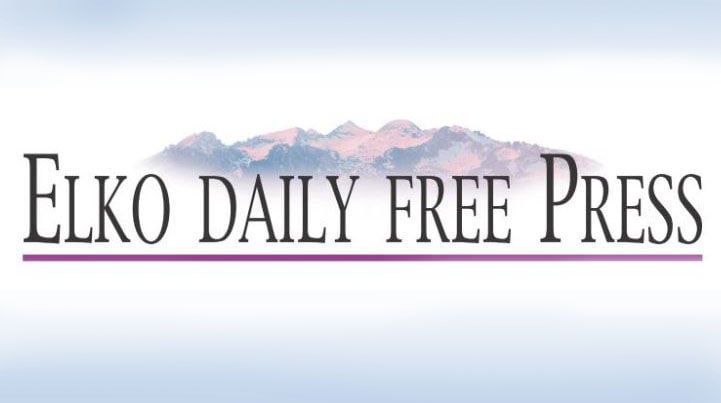 Many Elko Daily Free Press readers strongly objected to the editorial cartoon that ran in Wednesday's edition, saying it painted Trump supporters as racist.
While we can't claim to interpret the artist's intent, we also can't ignore the overwhelmingly negative reaction his work received, and we regret publishing a cartoon that so many readers found offensive.
The cartoon by Jeff Stahler showed three trick-or-treaters at a house, one dressed as a witch, one as a vampire, and one apparently as a ghost with a pointy hood. The woman answering the door says, "How cute! … A witch, a vampire & a Trump supporter!"
Several Elko Daily readers who commented on the cartoon said it paints all Trump supporters as racist. This has been a sensitive topic since the Ku Klux Klan's official newspaper supported Trump in the 2016 election, and the racial context was brought back up last week when Trump described his impeachment inquiry as a "lynching."
The use of that term was so offensive it prompted Nevada Attorney General Aaron Ford to post photos of real lynchings on his Facebook site under the words "Mr. President, what you're experiencing is not a 'lynching.' These are lynchings."
Stahler wasn't the only artist to pick up on the topic over the past week. Another political cartoon offered by the same syndicate shows Donald Trump screaming, "This impeachment probe is a lynching." The next frame shows him standing in front of KKK members and saying "I'm allowed to say that." One of them has the words "Lynchers for Trump" on his uniform; another wears a "Trump 2020" button.
That cartoon was drawn by Rob Rogers, who was fired last year by the Pittsburg Post-Gazette after several of his nastier anti-Trump pieces were rejected by the newspaper. In a later interview he said, "When Trump tapped into the nation's worst fears and anxieties and hatreds, he allowed other people who felt that way to feel safe saying it."
The issue of offensive humor has gotten so touchy that The New York Times announced in June it would stop publishing all political cartoons in its international editions. The decision came after the newspaper was widely condemned for publishing an anti-Semitic cartoon.
When it comes to sensitive issues such as race and religion, political cartoonists often struggle with where to draw the line. While reaction to Stahler's Halloween cartoon has been extremely negative in Elko, the vast majority of readers who posted comments on his Facebook site enjoyed it. But that popularity doesn't make it suitable for everyone's consumption.
Our readers have made it clear that they expect more discretion from us.
We can't promise to not run any more anti-Trump cartoons with another year ahead of us before the election, but we pledge to do a better job of sorting out those that draw on hatred as an attempt to generate humor.