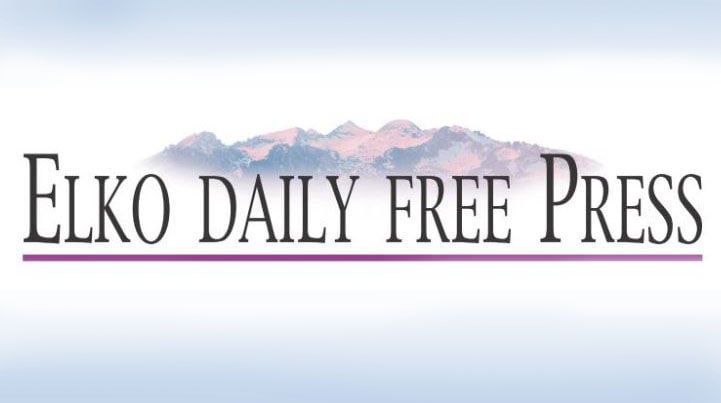 More than three-quarters of Elko Daily readers who responded to this week's poll think Nevada's decision to mail ballots to registered voters is a bad idea.
Most of the remaining respondents said it didn't matter either way, while about 4% said the mail-in vote is better than voting in person and another 4% predicted the results would be totally accurate.
The Legislature's move is based on the threat of COVID-19 being passed along at polling centers. Ballots will be delivered to the mailboxes of voters, just as the state did in June for the primary election.
Nevada's approach raised the ire of President Trump, who filed a lawsuit earlier this month along with the Republican National Committee, claiming it raises the likelihood of voter fraud.
Secretary of State Barbara Cegavske, the only Republican state official to survive Nevada's "blue wave" in 2018, opposed the new legislation and is now seeking an emergency regulation to keep closer tabs on the "ballot harvesting" process, in which third parties can collect and submit ballots to county clerks.
"Before Assembly Bill 4, engaging in ballot harvesting was punishable as a felony," her office stated. "The severity of the punishment associated with the act of ballot harvesting reflected the Legislature's longstanding recognition of the threat associated with allowing third parties to handle ballots on behalf of voters."
In an effort to prevent ballot stuffing, Cegavske's proposed regulation calls for people to submit a written statement to her office if they turn in 10 or more ballots for other voters. The self-policing plan would need to be approved by Gov. Steve Sisolak.
According to The Associated Press, ballot harvesting is "widely practiced and rarely found to be abused" in other states that allow it.
Concerns also have been raised over the ability of the Post Office to handle the extra mail in a timely manner. Nevada is not one of the 46 states that received such a notice from postal officials, according to a report from KSNV, which said "The USPS general counsel and executive vice president, Thomas Marshall, wrote Secretary of State Barbara Cegavske on July 31st that, 'under our reading of Nevada's election law, it appears that your voters should have sufficient time to receive, complete and return their ballots by the state's deadlines.'"
Other concerns were raised by the Public Interest Legal Foundation in Las Vegas, which claims almost one in five primary ballots "were returned as undeliverable by the U.S. Postal Service, according to Clark County figures released to the Foundation."
Voting by mail to prevent the spread of coronavirus might make sense if not for the fact that Nevada is also planning to conduct in-person voting at polling places across the state on Election Day. There are supposed to be fewer stations than normal, which means people will likely be crowded closer together than normal as they extend lines far past the scheduled end of voting. That's what happened in June, significantly delaying results in races that did not have a clear-cut winner.
Two and a half months out, the Nevada Secretary of State's website still says polling locations are TBD (to be determined).
The Trump and RNC lawsuit claims Nevada's polling plan is unconstitutional because there will be more in-person voting opportunities in Nevada's urban counties than rural ones, The Nevada Independent reported.
"While there is one Election Day polling place for about every 12,000 active registered voters in Clark County and one for every 11,000 active registered voters in Washoe County, the bill only requires one vote center for rural counties, some which have nearly 38,000 active registered voters," the report said.
Apparently those plans have changed, as the Elko County Clerk reported this week all of the county's normal polling stations will be open on Nov. 3. Stay tuned for further developments as summer turns to fall.
While election officials are doing everything they can to ensure every eligible voter's voice is heard, there are so many moving parts at this late stage in the game that complications are bound to come up.
If Election 2020 turns out to be an epic fail, we can always blame our shortcomings on the Russians.
Catch the latest in Opinion
Get opinion pieces, letters and editorials sent directly to your inbox weekly!