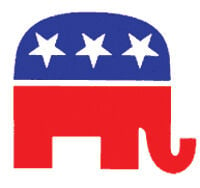 During these unprecedented times, every job in Nevada is more precious than gold. Nevada's economy has been hit hard by shutdowns that came as a result of the pandemic and working families in our state have struggled through this past year. Countless Nevadans, particularly in our communities, have relied on their stable jobs in the mining industry to make it through these difficult times. Mines across the state have stayed open, and found ways to keep our economy moving, and our friends and neighbors employed, in a safe and productive way.
Nevada mining supports emerging markets, industries, and cutting-edge technologies across the United States and around the globe. Mining has been, and remains, a staple of Nevada's economy for almost 200 years, surviving booms and busts, recessions, depressions, technological change, and even a pandemic.
Through all of that, the most damaging thing that Nevada's mining industry has faced may be the proposals supported by Governor Sisolak and the Democrats in the Legislature. They want to dramatically increase the tax burden of Nevada's mining companies and potentially run them out of the state.
Assembly Joint Resolution 1 and 2 (AJR1, AJR2), and Senate Joint Resolution 1 (SJR1) of the 32nd Special Session have the potential of forcing massive layoffs and closures throughout the mining industry in Nevada. Most egregiously, AJR1 and SJR1 propose a tax increase of over 380% on Nevada's mines, and they eliminate the revenue that counties and school districts receive from mining. This funding has become critical to the operation of local government and the education of our children in communities across our state.
Democrats passed these resolutions during the special session in August 2020. If the resolutions pass again during the 2021 Session, they will be on the ballot for the general election in 2022 to amend the State Constitution forever damaging Nevada's mining heritage.
Singling out Nevada's mining industry to carry the burden of irresponsible government spending will only hurt Nevada families, communities, and our economy. Instead of cutting spending and reevaluating priorities in the state budget — as many of us have had to do with our family budgets — Nevada Democrats have decided to carelessly take advantage of one of Nevada's oldest and strongest industries.
This plan will eliminate jobs, slash revenue to local governments and schools, be harmful to small businesses, and will decimate communities across our state. We ask that all Nevadans oppose this dangerous legislation and demand that your legislators to do the same.
Assemblywoman Jill Dickman