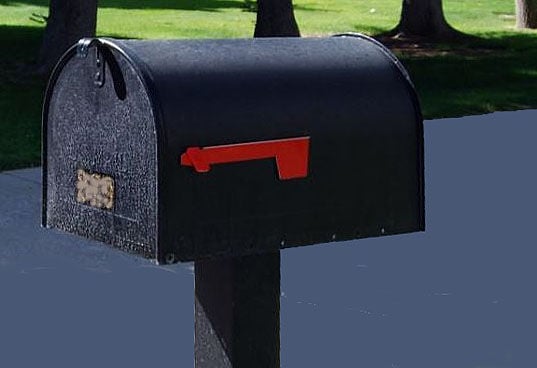 Lithium mine commentary misleading
It's troubling that Dr. John Scire uses climate change as an excuse to present misinformation about environmental organizations and their positions on lithium mining. His Oct. 6 commentary in the Elko Daily was misleading.
The Center for Biological Diversity, where I work, has attracted attention for our efforts to protect the rare wildflower Tiehm's buckwheat from being driven to extinction by the proposed Rhyolite Ridge lithium mine in the Silver Peak Range of Esmeralda County.
Contrary to Dr. Scire's claims, our organization does not oppose lithium production and believes that lithium is a part of our renewable energy future. In fact, we do not categorically oppose mining for lithium at Rhyolite Ridge.
What we are categorically opposed to is extinction. We're in the midst of a global extinction crisis. The biodiversity that sustains life on earth, including our own, is in freefall due to climate change and habitat destruction by humans. We oppose any mine — whether it's for lithium, gold or vanadium — that accelerates the extinction crisis, as the current Rhyolite Ridge plan is poised to do.
Ioneer, the Australian mining company developing Rhyolite Ridge, has told investors there is lithium in areas adjacent to the buckwheat habitat. That means there could be potentially be a way for the mine to be developed without harming the buckwheat. Still, Ioneer is moving forward with an inadequate and unproven mitigation plan in exchange for wiping out most of the rare wildflowers with its open-pit mine.
Also troubling is Dr. Scire's call to expedite permitting for lithium mines. You can't claim to care about the environment and then dismiss bedrock environmental-protection laws like the National Environmental Policy Act, the Clean Water Act and the Clean Air Act. These laws safeguard our air, water, wildlife and public lands. Careful study and precautionary planning must be part of renewable energy development, including lithium production, so we don't repeat the mistakes of the past.
We welcome the opportunity to work with the state of Nevada, U.S. Bureau of Land Management, the Nevada Mining Association and anyone in the mining industry who wants to discuss what locations might or might not be appropriate for open-pit lithium clay mining and what other technologies might be deployed, such as direct lithium brine extraction, to minimize harm from lithium production.
Until then, let's stick to the facts about environmentalists' positions and work together to stop the extinction crisis.
Center for Biological Diversity
Catch the latest in Opinion
Get opinion pieces, letters and editorials sent directly to your inbox weekly!