WILDHORSE – Nevada angler John Shorter III has proved yellow perch are making a comeback in Wildhorse Reservoir after tying a record that has …
While sport utility vehicles and all terrain vehicles are providing growing numbers of hunters with greater access to hunting areas, there is …
There is a tree and a bird that have such a close relationship that as wildfire changes the fortunes for one, so it affects the other.
The next week bodes well for fishing with daytime highs ranging from the mid 60s to the mid 80s with overnight lows hovering between 40 and 50…
There are many things that go into making a stream or lake a great fishery and each angler has their own idea of what is good and what isn't.
WADSWORTH (AP) — Federal officials are making fish-friendly modifications to a northern Nevada dam that for more than a century has blocked of…
ELKO – Golf pro Brad Martin, members of the public and the Elko City Council hashed out multiple issues facing Ruby View Golf Course on Tuesday.
BOISE — The Trump administration said Tuesday that it is expanding hunting and fishing in 77 national wildlife refuges in a move that critics …
First, a few reasons why you might admire the turkey vulture. They are large birds with long, broad wings and bold, red heads. In the skies ar…
Earlier this week daytime highs were in the 90s, but by Sunday they are expected to be in the mid 70s with overnight lows in the 40s. This is …
ALMO — Highlining has been temporarily prohibited at City of Rocks National Reserve and Castle Rocks State Park.
We walked through a miniature garden, with small green plants standing out against the blackened ground. Dead mountain mahogany tree limbs twi…
In my last column, I highlighted the importance of carefully patterning your shotgun prior to the season openers. This practice not only ensur…
With the heat of summer, fishing conditions change little from week to week and so the fishing report often looks similar to the previous one …
The Elko Daily Free Press is collecting reader photos for our Fall Hunting and Fishing Guide.
As we approached the mountain and its rock wall, the air was full of the sound of rushing water. Walking/sliding down the steep slope into the…
The afternoon highs are expected to continue to be in the 90s for the weekend and high 80s to low 90s all next week, which means that trout fi…
FLORENCE, Mont. (AP) — A Utah man said he ate berries and bugs to survive for nearly a week while lost in wilderness along the Idaho-Montana border.
Ruby Mountain HVAC Refrigeration LLC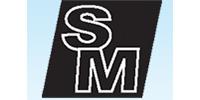 A District Court judge has issued an interim order in favor of a landowner in a long simmering fight with public access advocates and hunters …
"What is the name of that little brown hummingbird?" The question threw me until they added "you know, the one with pink wings?" Then I knew t…
ELKO — Bristlecone Audubon is sponsoring a field trip in Lamoille Canyon on Aug. 24.
Expect very few changes in the fishing report this week or the next few weeks as we get towards the end of the summer when heat is the issue. …
A BLM fire official recently said August is going to be an interesting month. Fire management officers are gearing up for a busy wildfire seas…
ELKO – Fire officials have reopened Harrison Pass Road to through traffic after it was closed for most of the week because of the Corta Fire.
ELKO — The Friends of the Ruby Mountains are offering a third year of their popular Cool Canyon Evenings. These free family programs take plac…