Eleven years ago, Nova Simpson was a UNR graduate student. For two years, she stayed several weeks in Wells as she did research. The first wil…
The cooler, wet weather of last week is turning the tide on trout fishing in northeastern Nevada as trout are coming into the shallows looking…
Have you ever driven down a road you have driven down a million times before and then one day you recognize something new? Then you find yours…
The population of wild horses on our western public lands is reaching a crisis point. Wild horse numbers are beyond what can be maintained and…
With this week's weather pattern cooling down area waters and breaking up weed beds with the rain and wind, anglers may want to start targetin…
ELKO — On Saturday, Oct. 9, 2021 people all over the world will be celebrating World Migratory Bird Day. This is an global campaign dedicated …
JACKSON, Wyo. (AP) — If Bob Geringer had another shot, he says he wouldn't have pulled the trigger.
The aspen trees in my yard are getting a tinge of yellow around their edges. Most of us love our aspens and autumn is a favorite time as our t…
Fall appears to have arrived! Or has it? This week saw overnight temperatures dipping into the mid-20s in Elko and Spring Creek and the teens …
The water level now is 1,067 feet above sea level, about 35% of capacity
ELY (AP) — Nevada's Great Basin Institute has been awarded a federal grant to begin planning the creation of what the state Department of Cons…
You may see Clark's nutcrackers in the Ruby Mountains this fall, but they will probably look distracted since these birds will be quite busy. …
At Nevada Outdoor School (NOS), the actions of our humans' mimic nature as fall begins to settle upon us. September is the time where days bec…
As we transition into fall, our hot dry summer continues to linger on and while our area streams are very low some stream fishing can be found…
Effort launched to seek new solutions
The next week bodes well for fishing with daytime highs ranging from the mid-60s on Sunday and Monday and the high 70s to low 80s the rest of …
September at Nevada Outdoor School means it is Dutch Oven time! Our 13th Annual Buckaroo Dutch Oven Cook Off fundraiser will be held at noon o…
Last week's forecast called for daytime high temperatures to be in the mid to high 70s this week. As stated before, the best job in the world …
Where did summer go? It's Labor Day Weekend and the weather is starting to cool down. Last week we had highs in the mid 90s and this week, we …
What would summer be without hummingbirds? What other bird (other than house sparrows) spend so much time in your yard and often within view? …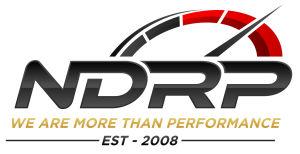 Neff's Diesel Repair & Performance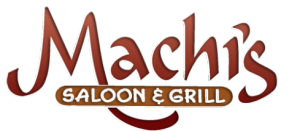 With the smoky skies looming over us for such an extended period of time this summer, we cannot ignore the visual impacts of fire. Without a d…
Tyler Doggett gathers and distributes information. Only instead of working in a nice office setting, he does his work in the crowded cockpit o…
This time of year, algae become quite noticeable in our high desert reservoirs. While they may appear to be a nuisance, algae are a necessary …
At one time, the Beowawe geyser field was quite famous.
It is not uncommon for anglers to catch 40 or 50 bass in a day during the peak months of bass fishing, with anglers taking home a limit of 10 …
In northeastern Nevada, we live in a beautiful place where many of us spend a lot of time outdoors. We are fortunate to have open space, howev…