The shrike may be a songbird the size of a robin, but it acts like a raptor. This gray, black and white bird is often seen around Elko perched…
The fishing report will have few changes this week as we are in the heat of the summer and in a kind of static situation due to the dry hot days.
Nevada Gold Mines operates the largest gold mines in North America. One might think that would be enough for this joint venture between Newmon…
The fishing report will have few changes this week as we are in the heat of the summer and in a kind of static situation due to the dry, hot days.
"It's a four-letter word in this country"
No early symptoms, no cure, always fatal, remains in the environment for decades and is rapidly spreading among wild and fenced deer throughou…
In our larger high desert reservoirs there is a layer of colder, denser water that exists below the less dense warm water higher up in the wat…
The hummingbird feeder outside my window is a constant source of entertainment. Many Elko County residents enjoy watching these tiny bundles o…
"I think there's a need. Being we have such a short summer, a lot of people don't invest in watersports equipment for that reason."
This past week, Nevada Outdoor School completed our inaugural backpacking adventure with three 15-year-old teens on Soldier Creek Trail into S…
Quick, answer this question: name a spot in North America where bison roam free, where they are not confined by fences, cattle guards or rider…
Happy 4th of July everyone! It looks like it is going to be a hot weekend weather wise, so stay cool and well hydrated if out hiking, camping …
Nothing defines a Nevada summer quite like Mormon crickets moving through the neighborhood. At one point along Sundance Drive, several thousan…
It seemed not too long ago that we were watching the world reawaken from its frozen slumber. Now we are now bearing witness to important stage…
The Nature Trail is a popular stop for Lamoille Canyon visitors. This half-mile loop traverses aspen groves and open areas, past Lamoille Cree…
While talking with a couple of local hikers in Lamoille Canyon last week, the discussion turned to trash and how disappointed we were that alo…
WASHINGTON, D.C. — Two bills to expand protections for Nevada public lands got a hearing in the U.S. Senate Committee on Energy and Natural Re…
LAMOILLE CANYON – Nearly three years after a fire raged through Lamoille Canyon — the largest valley in the Ruby Mountains — foliage flourishes.
A white bird stands out. A white bird standing in a local stream or reservoir hardly seems to fit this area with its sagebrush and mountains. …
As of Thursday, Lamoille Lake was still covered in ice and there was a couple of feet of snow around the lake.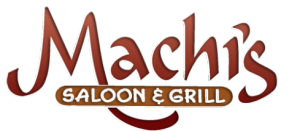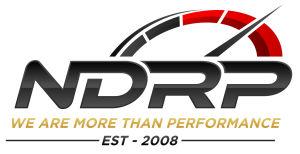 Neff's Diesel Repair & Performance
Between April and May, over 500 2nd and 3rd graders became Watershed Heroes across Humboldt, Lander, and Elko Counties! Although field trip se…
As you approach Battle Mountain from the east, driving along I-80, you pass an area that was once one of the largest wetlands in Nevada. Calle…
I was talking to an angler the other day and was asked what knot I used to tie my fly to my leader. I told him it depended upon the situation,…
Cooking over a campfire is better than ever with these five amazing recipes.
If you like to fish, this weekend should provide both good fishing weather and good fishing. Talking with NDOW biologists, they say that the l…
There are many things that go into making a stream or lake a great fishery and each angler has their own idea of what is good and what isn't. …