When I was a kid growing up on Long Island I would help my father winterize our suburban house about this time every year. We would start off …
This bird is not something exotic like a penguin, but a bird common in the Ruby Mountains. It is not a waterfowl or a shorebird. It is an all …
Brook trout and brown trout are fall spawners and are becoming brilliantly colored in anticipation of that. They are also on the move looking …
RENO (AP) — Jan Bennett endured food poisoning, hail and near misses with tornado weather on her solo bicycle ride across the entire 2,220-mil…
ELKO – The Humboldt-Toiyabe National Forest is teaming up with numerous partners to host another Volunteer Day to continue the rehabilitation …
Earlier this week saw the overnight lows dipping into the teens and several anglers have asked me how to keep the ice from forming in the guid…
Evelyn Kaide doesn't know what to tell people, or even what to think, about the unprecedented state of B-run steelhead that return to Idaho's …
ELKO — Bristlecone Audubon's Oct. 18 meeting will include a talk on the "Bats of the World" by Mark Ports, professor emeritus.
ELKO – As summers go, this past one was pretty special for 18-year-old Spring Creek resident Taye Pepper.
SALT LAKE CITY (AP) — Utah wildlife officials are considering whether hunters should be allowed to use bait to lure big game such as elk and d…
Fall in the Ruby Mountains is the time to pick berries. Canyons are thick with berry bushes. Lamoille Canyon offers a good collection of berri…
ELKO — Nevada Department of Wildlife biologists will be manning biological check stations in Wells, Ely, and Ash Springs over three weekends i…
The cooler wetter weather of the past couple of weeks is turning the tide on trout fishing in northeastern Nevada as trout are starting to com…
ELY — State agencies are working this month to repair the Cave Creek Dam at Nevada's Cave Lake State Park. As part of the initial phase of thi…
JACKSON, Wyo. (AP) — Chronic wasting disease has been found in a western Wyoming mule deer herd prized by hunters.
ACTON, Maine — The devastating toll of ticks on New England's moose herd has caused the region's population to shrink, and experts worry it co…
We are nearing the backside of dry fly season and anglers wanting to take advantage of it, should get out soon. While this weekend doesn't loo…
BOISE, Idaho (AP) — An agreement formalizing public access to state-owned lands has been a good deal for the two Idaho agencies involved as we…
A grizzly bear that attacked an Ohio archery hunter on Tuesday was apparently injured when the man fired several rounds from a handgun, accord…
ELKO – In honor of the 26th annual National Public Lands Day, The Bureau of Land Management, Humboldt-Toiyabe National Forest's Mountain City-…
Ruby Mountain HVAC Refrigeration LLC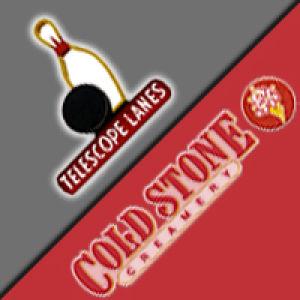 Cold Stone-Telescope Fun Center
Hard to believe that just a few weeks ago there were daytime highs around 90 and then Thursday night it got down to freezing in many areas. Ch…
Celeste Ambrose was walking her 90-pound lab Kenai on a warm September afternoon recently in Greenough Park when he started to tug on the leas…
WILDHORSE – Nevada angler John Shorter III has proved yellow perch are making a comeback in Wildhorse Reservoir after tying a record that has …
While sport utility vehicles and all terrain vehicles are providing growing numbers of hunters with greater access to hunting areas, there is …
There is a tree and a bird that have such a close relationship that as wildfire changes the fortunes for one, so it affects the other.
The next week bodes well for fishing with daytime highs ranging from the mid 60s to the mid 80s with overnight lows hovering between 40 and 50…