Norm's grandmother told him "you become like the animals you eat." 
Despite the warm days, the cold nights have helped keep the ice on area reservoirs at a safe thickness. Daytime highs are expected to continue…
The Elko area was voted as one of the "Top 10" snowmobiling destinations in the world by Super Trax Magazine
A couple of weeks ago we discussed the gear needed for ice fishing and some basic techniques, but didn't go into much detail on the techniques…
With air travel down, many Americans are hitting the roads during COVID-19. Assuming local regulations allow for it, exploring the outdoors ca…
It would be the last hike of the season, Jessica Newton had excitedly posted on her social media platforms.
Increasing global temperatures will bring changes to our environment, economy, and society, but one of the most pronounced effects will be the…
A group brought together by Idaho Gov. Brad Little to find ways to bolster faltering salmon and steelhead populations has agreed to encourage …
We did go into this winter with the reservoirs in good shape waterwise, so ice fishing is going well where there is safe ice
25 cities with the highest rates of at-risk housing units relative to rising sea levels.
Come winter, many lakes and rivers can start to freeze over, presenting a beautiful, but potentially deadly situation. Here's what you need to…
ELKO – What are the most dangerous types of wildlife in Nevada?
As we close out 2020, there may be some things we can learn from trees as we head into 2021. During this time of the year, it is typical to ma…
Happy New Year everyone! I hope that you had a nice, safe holidays. I spent part of it working on my one New Year's resolution, more fishing! …
"I don't think very many people in their lives can say that they've seen a pack of wolves."
For the first time biologists have detailed data showing just how bunched up elk are on northwest Wyoming's historic feedgrounds as a result o…
We've been talking about how early ice is variable and what can be safe one day may not be the next. This week, it warmed up at Wildhorse and …
In October 2010 a park visitor was killed by a mountain goat on a popular hiking trail. 
LAS VEGAS – If you are having trouble finding the right holiday gift for the outdoorsman in your life, perhaps the Nevada Water Development At…
As the mercury rose late morning last Wednesday on an unseasonably mild December day, so, too, did the traffic on Mark Sather Trail, a popular…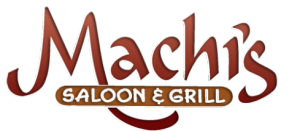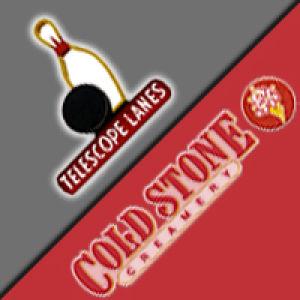 Cold Stone-Telescope Fun Center
The upper slopes and elevations of the Ruby Mountains are dominated by two important pine tree species, the whitebark pine and limber pine. Th…
WINNEMUCCA — The Black Rock Field Office is celebrating the 20th anniversary of the Black Rock Desert – High Rock Canyon Emigrant Trails Natio…
Santa experiences the eight generally accepted biomes: tundra, taiga, deciduous forest, grassland, chaparral, desert, savanna, and tropical ra…
NDOW is celebrating the 25 Days of Fishmas on Facebook, so check out the great pictures and Saturday's Hotspots.
BAKER – Great Basin National Park will be implementing changes to fees starting Jan. 1, 2021.
Last week we talked about ice thickness and what is safe and what is not. Obviously, there are anglers in the area who don't read this column,…
A hibernating woodchuck's heart rate will decrease from 80 beats per minute to as slow as 4 beats per minute.