Your first drive to Angel Lake is unforgettable.
The journey to one of the gems of the East Humboldt Range begins with a 12-mile drive on a two-lane road a few miles outside of Wells, Nevada. Heading toward the mountain range, peaks and cliffs can be seen reaching into the sky. Even as late as August, snow drifts are still visible among the cliffs.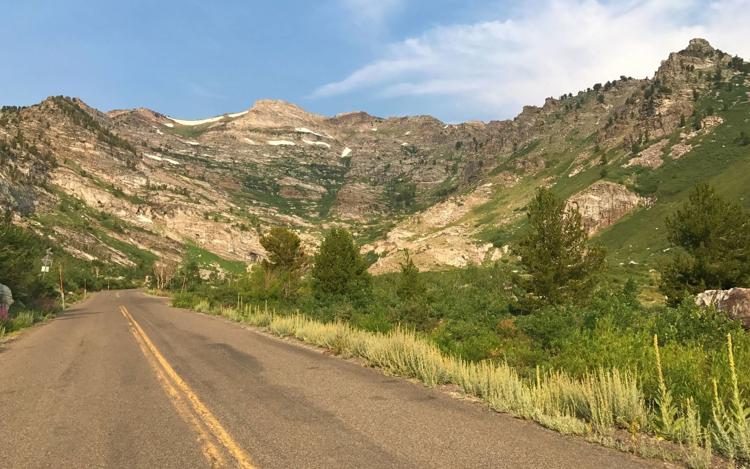 As the road begins to climb up the mountain, it winds a little bit tighter with at least one hairpin turn for drivers to navigate. Then a breathtaking view of eastern Elko County appears below, just before your vehicle makes a sharp left turn toward Angel Lake and the campgrounds.
A mountain lake formed by a glacier at the base of a steep cirque, Angel Lake sits at an elevation of about 8,300 feet. The lake spans 13 surface acres, has a maximum depth of 35 feet and is surrounded by high cliffs with Greys Peak to the west and Chimney Rock to the south.
It's a heavenly destination, indeed, but the lake is actually named after Warren M. Angel, a 19th-century rancher in nearby Clover Valley.
The recreation spot features two trailheads, 26 camping spaces and 11 picnic spots.
Like a multi-use tool, Angel Lake seems to offers several recreation options to anyone looking for a scenic drive or a lengthy camping trip. It's best known as an alpine lake destination for anglers, but it also offers something for all ages and all levels of outdoor recreationists.
Are you new to the area or looking to explore one of Northern Nevada's hidden gems? If you intend to stay at Angel Lake for the day, parking fees are $3 per vehicle with picnic benches and barbecues are available for visitors.
Angel Lake is best known for its fishing. Rainbow and brook trout are plentiful and can be caught with a variety of baits and flies. There are options to either fish off the shore or take a small boat out into the water.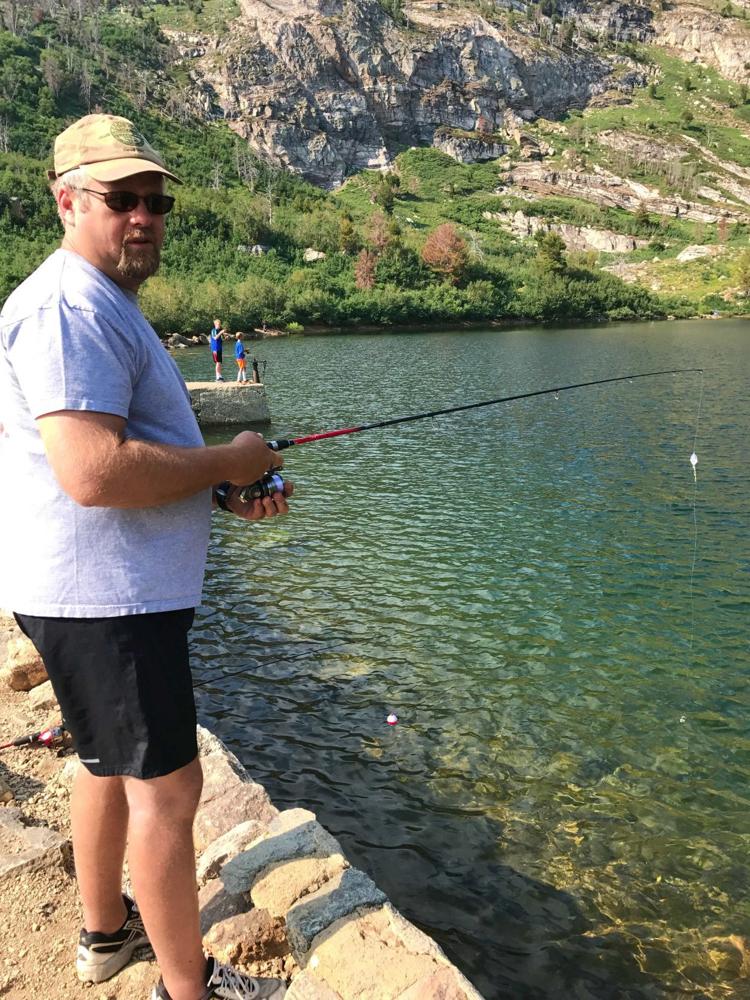 Visitors can also explore the lake with canoes, kayaks and standup paddleboards. Inflatable rafts and other non-motorized crafts are welcome on the lake and are an option for anglers who prefer to fish away from crowds. Water temperatures are about 50 to 60 degrees and colder even on a hot summer day, so be prepared for a shock when stepping into the water.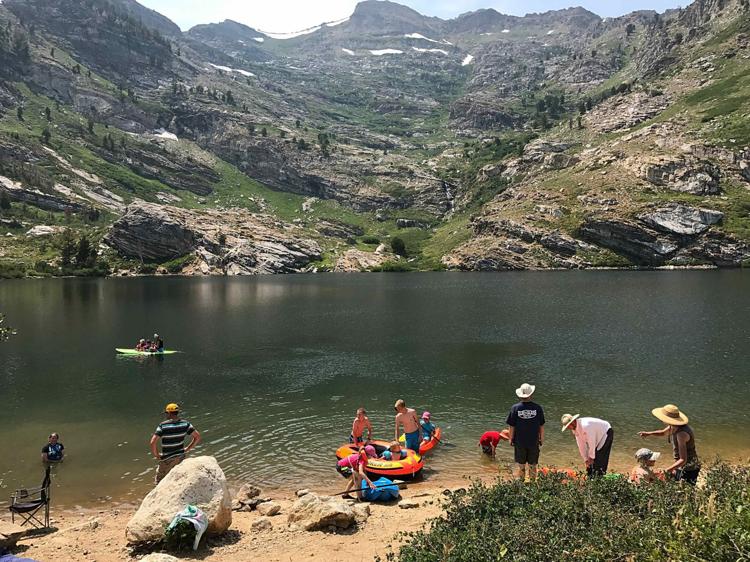 The hiking paths surrounding Angel Lake range from easy to difficult. Grays Lake Trail, a 4.75-mile hike, leads adventurous anglers to other mountain streams and lakes. Smith Lake Trail is about 2.5 miles and starts at the campground.
Outdoor enthusiasts might find it easier to camp overnight to take advantage of early morning fishing and day-long hikes. If you're looking for a weekend getaway that allows you to get in the water or explore the cliffs above the lake, this might be the spot.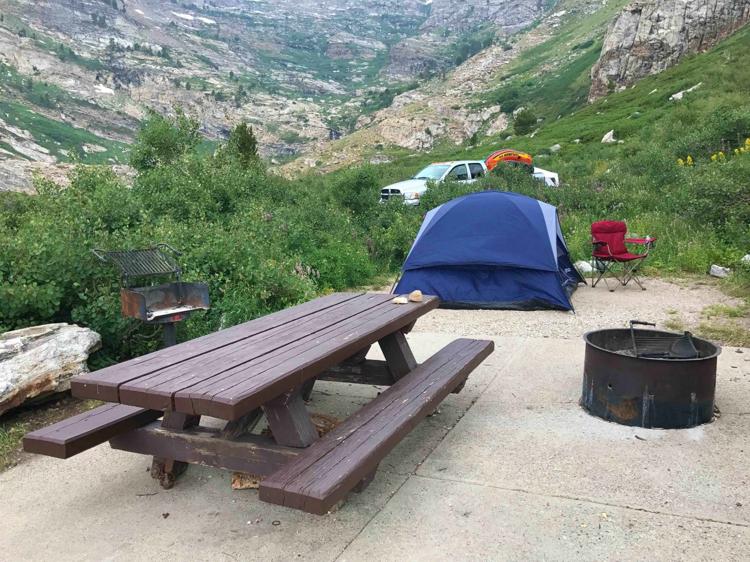 Staying one or two nights may get the most out of visiting Angel Lake. The layout of the campground is perfect for multiple families to drive up for a weekend and spend the evenings barbecuing and roasting marshmallows. If you're lucky and the skies are clear, stargazers can hunt for the Big Dipper and Little Dipper before heading off to the sleeping bag.
Nonelectric campsites for both RV and standard campers are available for $17 per night between June 19 through Sept. 20 during peak and walk-up seasons. Campsites include a parking space for one car or one RV, a picnic bench, fire pit, and clearance for two small tents or one large tent. Sites can be reserved online at recreation.gov/camping/campgrounds/232015.
What to know when visiting Angel Lake
• Obtain a fishing license if you plan to cast your line in the water. The Nevada Department of Wildlife offers one-day fishing permits for $9 plus $3 for each consecutive day and an annual license is $40 for Nevada residents 18 and over. Kids 12 and younger fish for free, with ages 12-17 needing to purchase a junior combination license.
You have free articles remaining.
• Bring an umbrella or fold-up shade that is easy to carry to the lakeshore as there is limited shade from midday to sundown.
• Ground squirrels and chipmunks are everywhere looking for a few crumbs to eat. Make sure to pack all food in heavy containers and keep garbage away from infiltrators. Trash cans are available throughout the campgrounds.
• During your stay, please note that the only facilities available are outhouses and running water for filling up bottles.
• Cellphone connectivity is sporadic, so check your data plan before heading up.
• The closest convenience stores and gas stations are eight miles away in Wells.
• Pets may accompany campers, but livestock is not permitted.
• The lakeshore is rocky and is slippery to walk. Tread carefully.
If you're taking a scenic drive ...
• Have a full tank of gas, binoculars and a good camera or fully charged phone and $3 for the parking fee.
• Bring plenty of water and snacks, and keep some sunscreen on hand, just in case.
• Throw in some good shoes in your vehicle if you think you may be tempted to explore.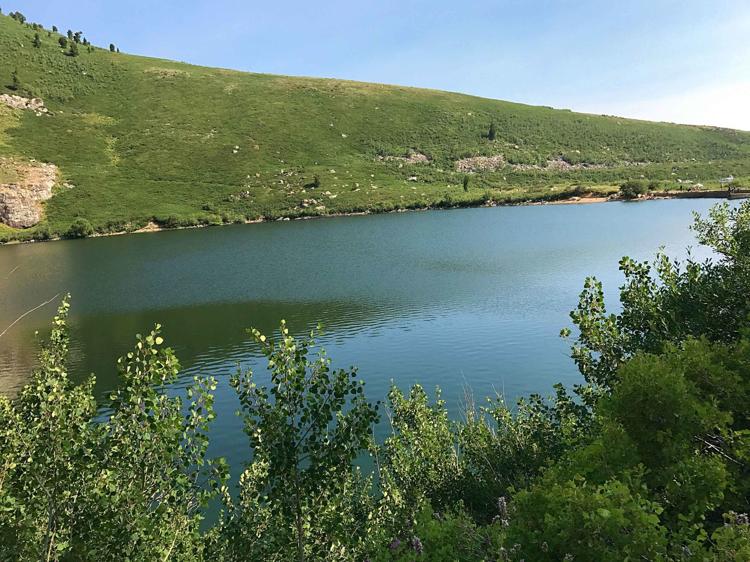 If you're a birdwatcher or wildflower enthusiast …
• Bring a camera or some binoculars to capture the beauty of the lake and check a few birds off your bird-watching list. Varieties of colorful wildflowers are abundant throughout the campgrounds and walking paths.
• If you are spending the day at Angel Lake, bring some snacks, a swimsuit, and a fishing pole. For others who prefer to avoid the water, pack some good hiking boots. Above all, have plenty of sunscreen and drinking water.
• Bring a fold-up shade and some folding chairs if you plan to hang out along the lake shore.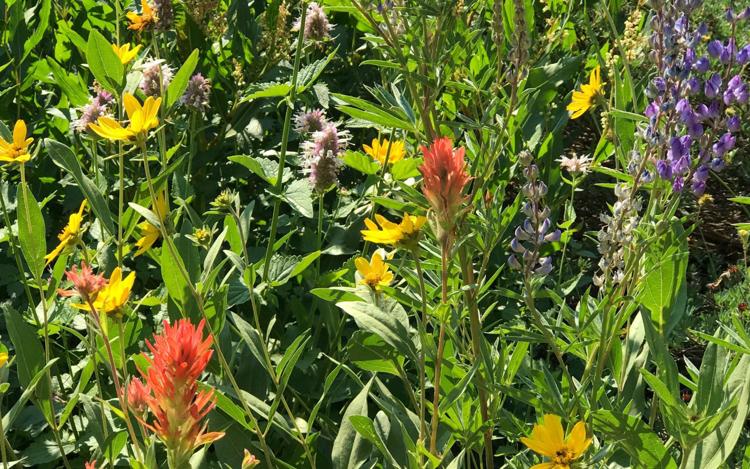 If you plan to stay overnight
• All campers must obey a curfew of 10 p.m. to 6 a.m.
• Pack warm jackets for overnight stays, especially campers sleeping in tents.
• Firewood is sold by the camp host who lives on site and is available for questions or assistance.
• Bring a lantern or flashlight, folding chairs and roasting sticks for hot dogs and marshmallows.