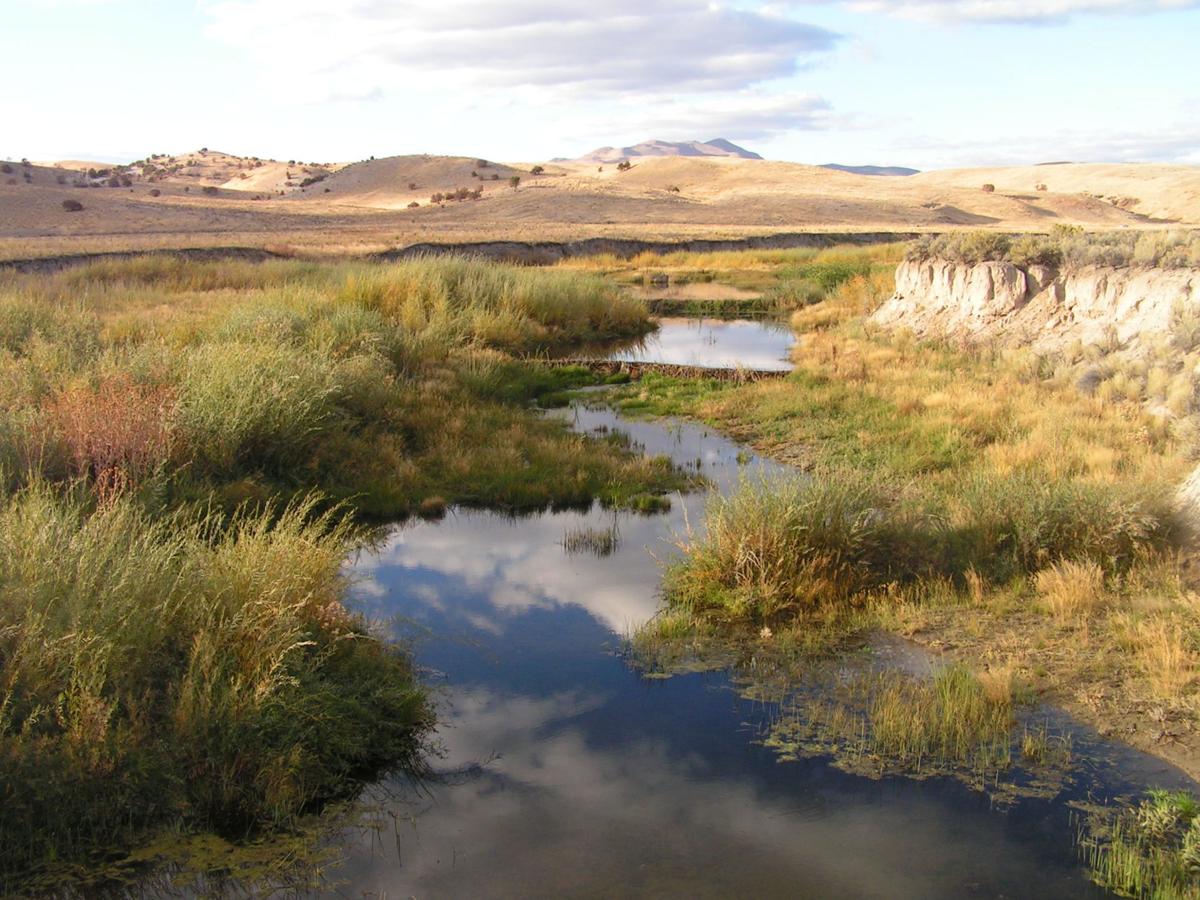 Last week, I described three problems that have damaged the Great Basin landscape of northeastern Nevada. This week, I tell of hope for the future, strategies that are being used to overcome these three problems. These changes are described more fully in my book "Sagebrush Heart: the Sagebrush Landscape of Elko County, Nevada." This must necessarily be a very quick view of these strategies. I have covered them in past columns and in the book.
The serious problem of huge wildfires has not gone away. These huge fires of recent years have removed a lot of sagebrush and have helped cheatgrass take over areas. But, fast discovery and response have helped keep small fires from becoming huge. Recently, over 20 fires have been put out before they grew over two acres.
Agencies have situated trucks and personnel so many fires are quickly found and put out. Satellites detect active fires and send coordinates to the ground. LightningMaps.org shows locations of recent lightning strikes. Many fires are first spotted by area ranches. Some ranches have their own water tanks, pumps and hoses to get a fast start on fires. A few send out watchers when thunderstorms are pending. The BLM and NDF utilize ranching coordinators, area ranchers who work with affected ranches to improve communications and coordinate ranch responses to fires.
One effort to keep fires smaller is putting in green strips, where the brush is removed and native grasses planted. As a fire advances to the edge of green strips, the fire does not necessarily go out but slows long enough for firefighters to arrive so they can put out the fire. Green strips are used to protect vulnerable edges of communities and neighborhoods.
More methods are being used to return native vegetation to burned land. The Northeastern Nevada Stewardship Group is experimenting with returning sagebrush to burned land, work begun by Kent McAdoo. It takes years for sagebrush to return since its seeds fall to the ground within a few feet of the plant. Reseeding efforts often do not work. Sagebrush recovery must slowly work into burned land from the edges. In this research, piles of sagebrush branches, containing seeds, are placed across burned land. Over winter, seeds fall to the ground, covered by dry leaves and debris. The branch piles protect the seeds and collect more snow. The next spring, small sagebrush plants are found growing under the piles. Over the years, these islands of sagebrush send out more seeds and plants.
Cheatgrass continues to be a wildfire danger across our area. Its seeds have barbules that stick in cattle noses and eyes, so they will not eat it, or much of it, during summer while mature seeds remain on the grassheads. Green cheatgrass is great graze and ranchers reduce the cheatgrass in target areas by herding cattle onto the green grass. Also, once the seeds drop off the grass late in summer, cattle eat the dried grass heads. This reduces next year's fuels. More cheatgrass is eaten by cattle in Nevada than any other grass.
The key to preventing cheatgrass takeover is to maintain healthy sagebrush habitat. Healthy land can withstand the presence of cheatgrass. More money is spent on this idea than on trying to bring back land overtaken by cheatgrass. Besides, there are much worse invasive grasses moving into our area. Medusahead and ventenata grass make cheatgrass look tame.
Streams and the riparian areas along their banks are improving in areas. Progressive ranchers are improving their streams with a fairly simple change in grazing, and results can be seen within a few years. Willows return quickly and stream banks develop.
The main problem with riparian areas has been cattle grazing them during the heat of summer. Cattle get in among the willows for shade and break down willows and stream banks. Cattle can graze stream banks during other seasons. In winter, the ground is frozen and cattle spend less time hunting for shade. In spring, other sources of water keep cattle from congregating on stream banks. Success has also been found with riders hazing cattle off stream banks and onto side hills. If done correctly, cattle spend more time on uplands.
Streams that are improving and redeveloping proper functioning have invited back another great help. Beavers are moving back into area streams. Their dams catch silt, slow water flow, create fish and wildlife habitat, and widen the riparian area. Ranchers are seeing value in having beavers on their streams.
Progressive ranchers are making improvements to their lands. The goal is getting more ranchers to try other methods on their private and public grazing lands.
Be the first to know
Get local news delivered to your inbox!