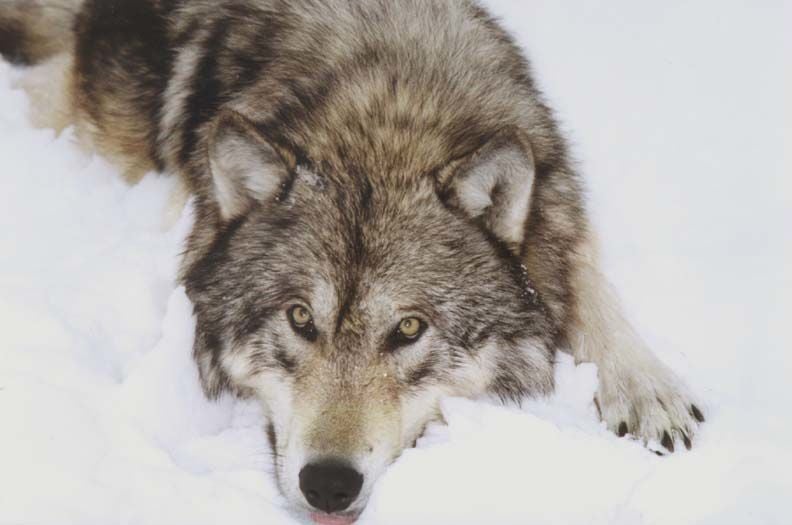 A group in Idaho is offering a bounty of up to $1,000 on a killed wolf, either by hunters or trappers. The Foundation for Wildlife Management does not call it a bounty, but rather a reimbursement for expenses. But the amount awarded is based on the area where the wolf is killed and not on the amount of expenses. For this article, I will call it a bounty.
The average amount awarded since 2012 has been over $500 per wolf. Any legally harvested Idaho wolf (hunted or trapped) is worth $500. A wolf killed in any of six elk management areas is worth $750, and the full $1,000 is paid for a wolf killed in the Lolo Zone, an area where wolf numbers have reduced the elk herd. The group's website shows the Lolo Region's elk population has dropped from 16,000 elk in 1995, to 1,000 elk in 2019. The Lolo Zone is targeted for wolf removal by the Idaho Department of Fish and Game (IDFG).
First, the hunter or trapper must already be a member of the group, then prove the wolf was legally killed by submitting a copy of their IDFG mortality report. They must also submit receipts for expenses. The group has paid 865 reimbursements since its founding and spent well over $200,000.
The money for these bounties comes from memberships (hunters and trappers pay dues), fundraising efforts, and donations from groups such as the Rocky Mountain Elk Foundation and the state of Idaho. The Idaho Fish and Game Commission awarded a Community Challenge Grant funding to the group for $23,065 in 2018 to help fund payments in targeted elk recovery areas.
IDFG shows in 2019, Idaho had 120,000 elk and 16 of 22 of their elk management zones are within or above management objectives for cow elk. There is an area from Lolo Pass down to the Sawtooths where elk numbers are below management objectives.
In June of this year, the director of the IDFG estimated idaho's wolf population at approximately 1,000 wolves. This is the first estimate made since 2015. Idaho has expanded hunting and trapping season lengths and expanded the use of snares. A single individual, hunter or trapper, can now kill 15 wolves in a given year. Trappers can use both hunting and trapping tags, so they could kill 30 wolves. IDFG feels sportsmen are the best method of wolf population control.