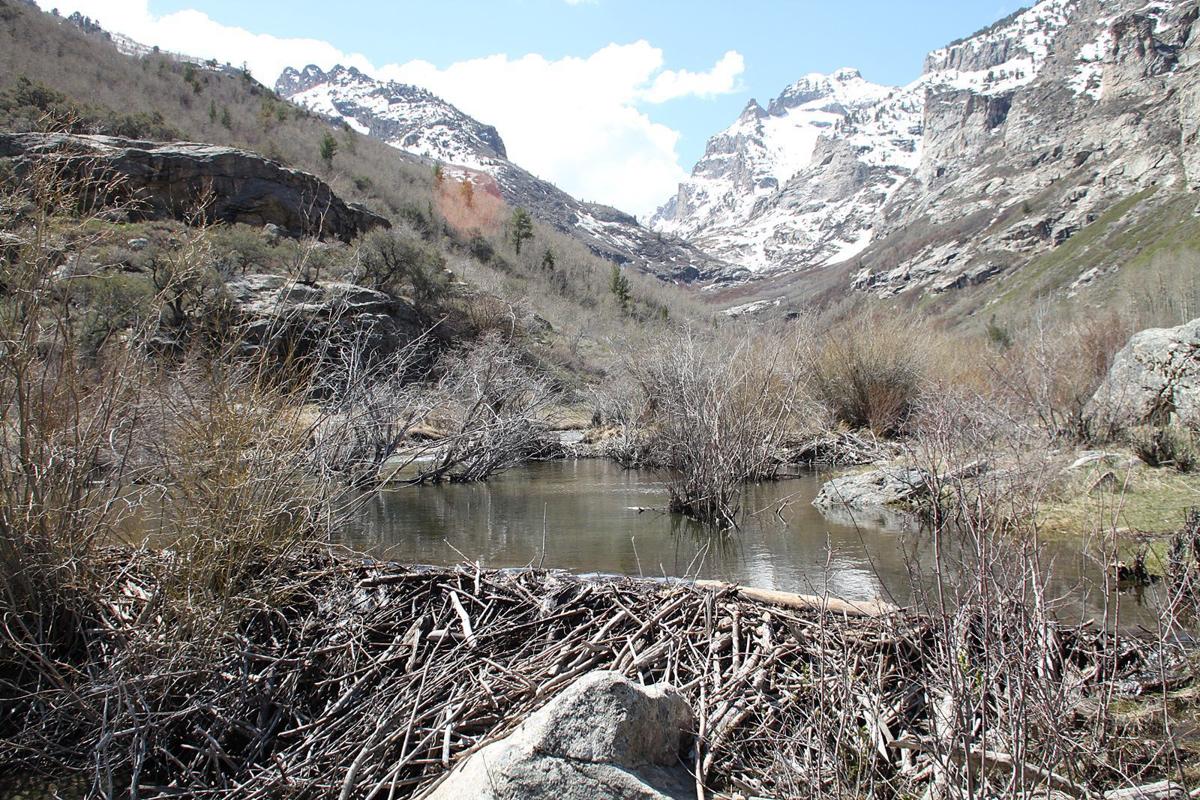 Parents want their children to get outside more, to enjoy the great outdoors as do the parents. They want their kids to enjoy hiking the beautiful Ruby Mountains and they know that first hike is going to be the most important.
My son told me years after his first hike that I had been too caught up on a destination. I wanted him to see a particular mountain lake, to experience something I knew would turn him into a hiker. I realize now his fun that day was just looking around at the surroundings and enjoying the process of walking; he did not need a destination. He made it to the lake that day, with me pleading at one stage to just walk a little farther. He later became an avid hiker, but probably in spite of that first trip rather than because of it.
With my grandson, I was more patient, as is usual with grandchildren. On his first hike, all he could talk about was lunch and we ended up sitting on a rock to eat while still in view of my pickup. But he still remembers that hike with pleasure.
My advice for parents taking their child on that all important first hike is to have no destination. Be ready to stop and turn around when the child is ready.
Here are three hikes in Lamoille Canyon.
I always thought a good first hike would be to go toward Lamoille Lake from End of the Road, but not all the way to the lake. Hike to the first or second water crossing and then turn upstream. Walk away from the trail just far enough so the trail is out of sight and sit down. The child can play in the creek, eat a snack or lunch, and hike back out.
The Nature Trail is a good hike. Walk down to the old beaver dams and the creek. You can either continue on to complete the circular route (which will be a farther walk) or turn back.
If you want more of a trail that really goes nowhere, try Right Fork Canyon. It would be a great first hike. A place for a young child to enjoy getting out and where the parents can turn around at any point. The trailhead is along a side road to the Lions Camp.
Park outside the closed gate, near the trailhead sign. Hikers are welcome to walk through the camp at any time, even while activities are going on. It is close to a mile from the trailhead, along a gravel road, to the actual hiking trail.
No rules exist on child hikes, so take bicycles for that first half mile, or take a stroller, better yet take a wagon to carry packs and lunches in and carry children back out. Near the A-frame cabins, the trail begins and bicycles, strollers or wagons could be left behind.
Less than a hundred yards along the trail, the main trail turns left and crosses the creek on a very rickety bridge. A little farther and this trail climbs straight up the mountain side; so instead, do not turn left but continue straight at the junction.
Just past the junction is a large beaver pond, which would make an excellent destination. Parents can explain how beavers build dams, show the child a beaver lodge and peeled sticks where beavers have eaten the bark. A little farther, visible from the beaver pond, the trail crosses open areas with large boulders that would make great picnic tables, another good turnaround spot.
If your child is still full of spunk, continue along the trail until it dips down near the creek. From here, it narrows and passes a muddy spot or two. It does not climb any long slopes but rises and dips over and over. Walking this part of the trail, a child will think they are in the middle of the Ruby Mountain Wilderness.
My advice would be to let the child decide when to turn back. If they only go a short distance during that first hike, great, come back later and go a little farther. I would bet these short hikes will spur them to other, longer hikes having actual destinations.
Be the first to know
Get local news delivered to your inbox!